When thinking of starting a renovation project soon for your home, it can get a little overwhelming if you don't plan the process correctly. Some people get lost with all the details and the effort it takes to find a good contractor, which rooms they will work on, and the budget for all the refurbishing work needed. The biggest mistake that you could make is to start the project without properly planning every step. You need a proper plan of action to go back to whenever you feel lost. Creating a checklist can be quite beneficial and cost-effective.
Read on to learn more about how you can save time and money with this budget-friendly checklist for home renovations.
Write Your Thoughts and Plan on Paper
You should write your thoughts about the renovation project and plan it out on paper to have something physical for you to go back to if you get lost. You need every step organized neatly for the sake of your sanity. This can minimize your anxiety and possible costly mistakes. Here's a checklist for you for the planning process on paper:
You need to set a budget for your renovation project to ensure that you don't go overboard with the expenses. List the budget that you're comfortable with to be able to finish the project efficiently without any delays or canceled work.
Have a collection of remodeling ideas for every room in the house. Research and print out pictures as a reference for later.
Interviews and Getting Estimates
The step of interviewing several contractors and getting their estimates for your remodeling projects should be listed in your checklist. The important data you get from the contractors can prove quite useful later. Here's a checklist for this step:
Research different contractors and read online reviews about them. Narrow down the list to 5 contractors that you will meet. Write down their names, websites, and phone numbers.
Write down the dates for every interview, listing the time or place of the meeting.
Prepare your ideas and questions for each contractor.
Write down notes about every contractor, listing their specialty, their estimates, fees, and time table for every project to compare. You might need more than one contractor for each room. Every contractor in London has a specialty. There could be one that specializes in decorating and painting your rooms, one that specializes in bathrooms and kitchens, and even one that specializes in roofs. You can ask each contractor to see if they have sub-contractors that can cover specific areas of your home.
If you decide to hire more than one contractor, then calculate the cost of each one and compare it between DIY methods of remodeling. If you are capable of doing some parts yourself, then you can save some money. But if DIY methods will take longer, then it's cost-effective to hire the contractor instead.
Getting Your House Ready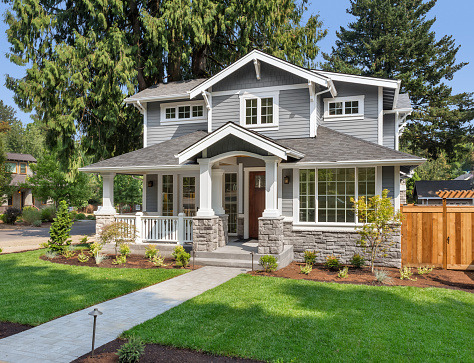 You must have your house ready before the contractors arrive. Here's a checklist of what to do to make it easier for them:
Pack and move all of your belongings, valuables, clothes, silverware, dishes, cookware out of the house.
You must label every box to prevent any confusion.
Make living arrangements during the renovations. You should stay with your family or friends to save some money on hotel rooms.
Take before and after photos to compare.
Be available for the contractors for any questions or feedback.
Supervise over their work to ensure they're doing what you asked for.
Prepare a punch list when the job is almost done. This ensures that nothing gets skipped or overlooked. This means you won't pay for work that you didn't get.
Having a checklist that simplifies each step for you can help you know what to do first. You should go through every room in the house to understand what to expect from the refurbishing project. You will get the insight you need for every type of job that will get done in the rooms. Also, it's a safe and smart way to do everything in the order you prefer. This can guarantee a smooth project without any setbacks or mistakes. However, keep in mind that even the best plans might need to be tweaked or changed as you go. Try not to panic when that happens because it's a possibility and it's quite common. You can still carry on and have a successful renovation project thanks to this checklist.