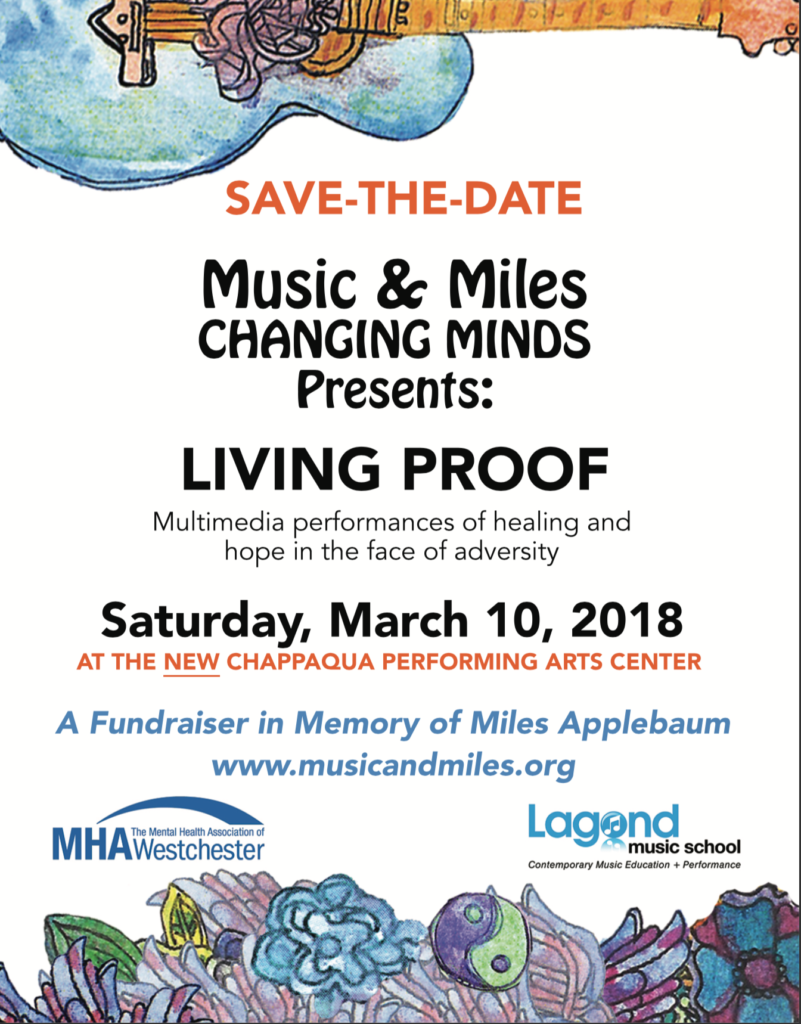 This is such an incredible opportunity for a talented young musician who is a Junior or Senior in high school.
Applications are now being accepted for The Miles Applebaum Music Scholarship Fund for qualified high school Juniors and Seniors. The submission deadline for this nationally recognized music pre-college mentoring program is February 15, 2018.
"The Miles Applebaum Music Scholarship opened my eyes to the world of being of a professional musician. Lagond has prepared me to be a musician in many ways – they not only taught me how to work toward being a solid guitarist, but also the importance of giving back to your community," says John Gillispie, 2016 Lagond Music School Scholarship recipient.
The Miles Applebaum Music Scholarship was created to honor and remember Miles Applebaum, a student at Lagond Music School for many years. Miles' dedication and passion for music plus the training he received at Lagond, awarded him acceptance into eight of his college choices with varying degrees of scholarship monies. Miles' ultimate decision was to attend the Boyer School of Music and Dance at Temple University to pursue his dream of becoming an accomplished jazz guitarist. In 2014, depression caused him to take his life at the age of 21.
The Applebaum family established The Miles Applebaum Music Scholarship to carry on Miles' dream by helping provide disadvantaged aspiring musicians an opportunity to ignite their passion and study music at Lagond Music School, where Miles received his training.
This scholarship will give a deserving young musician an opportunity to attend Lagond Music School's College Prep Program. The winner will be mentored throughout the music college application process, core curriculum classes that are required by college admissions offices as well as assistance with written essays, prescreening demos and live auditions. The scholarship is $13,000 per year up to two years.
For more information on this amazing opportunity and to apply, please contact info@lagondmusic.org.
Criteria for consideration on this scholarship can be found at lagondmusic.org/about/scholarships.
Music & Miles – CHANGING MINDS presents
LIVING PROOF
Saturday, March 10, 2018
Chappaqua Performing Arts Center
Chappaqua, New York
Information and Tickets: $100 General Admission | $40 Students (21 and under)
For tickets, please visit https://www.brownpapertickets.com/event/3233124
Music and Miles: Changing Minds, The Lagond Music School and The Mental Health Association of Westchester, presents Living Proof, a multi-art, eye-opening evening of energizing performances on Saturday, March 10, 2018, at The Chappaqua Performing Arts Center. An evening of expressive arts, Living Proof will feature individuals sharing their own personal and inspiring stories of resilience, recovery and mental health challenges. Living Proof will showcase authentic slices of life from people who are finding ways to rise above their darkest moments and live life with confidence, meaning and purpose.
The vision for Living Proof is to educate the public about mental health issues and shine a spotlight on the ways music, the arts and community can empower individuals. We hope to strike a chord with our audience who may have struggles of their own, letting them know they are not alone and that help is always available. This unique performance will demonstrate that the arts can be a powerful vehicle to share one's story of healing in the face of adversity and be a significant tool for recovery.

Proceeds from the event benefit the Miles Applebaum Music Scholarship Fund, established to honor and remember Miles Applebaum. The presentation of the 2018 music scholarship winner will be announced by John Gillispie, the 2016 Lagond Music School Scholarship recipient.
ABOUT LAGOND MUSIC SCHOOL
Since its founding in 2002, Lagond has become one of the nation's most successful college preparatory programs for music in the entire country, offering students the training, guidance and rigorous instruction needed to prepare them for their college studies and for rewarding careers in music and entertainment. The academy's curriculum spans all contemporary musical genres and includes courses in popular music songwriting, composition, theory, jazz and contemporary performance, production and engineering. Although highly competitive, the school welcomes students as young as six with after-school study to help formulate self-discovery and fun through the school's innovative and inspirational approach. With training provided by an experienced faculty and visiting guest artists, Lagond students have achieved success in national competitions and have gone on to gain acceptance and scholarships from the most prestigious music colleges and Ivy League universities in the country.