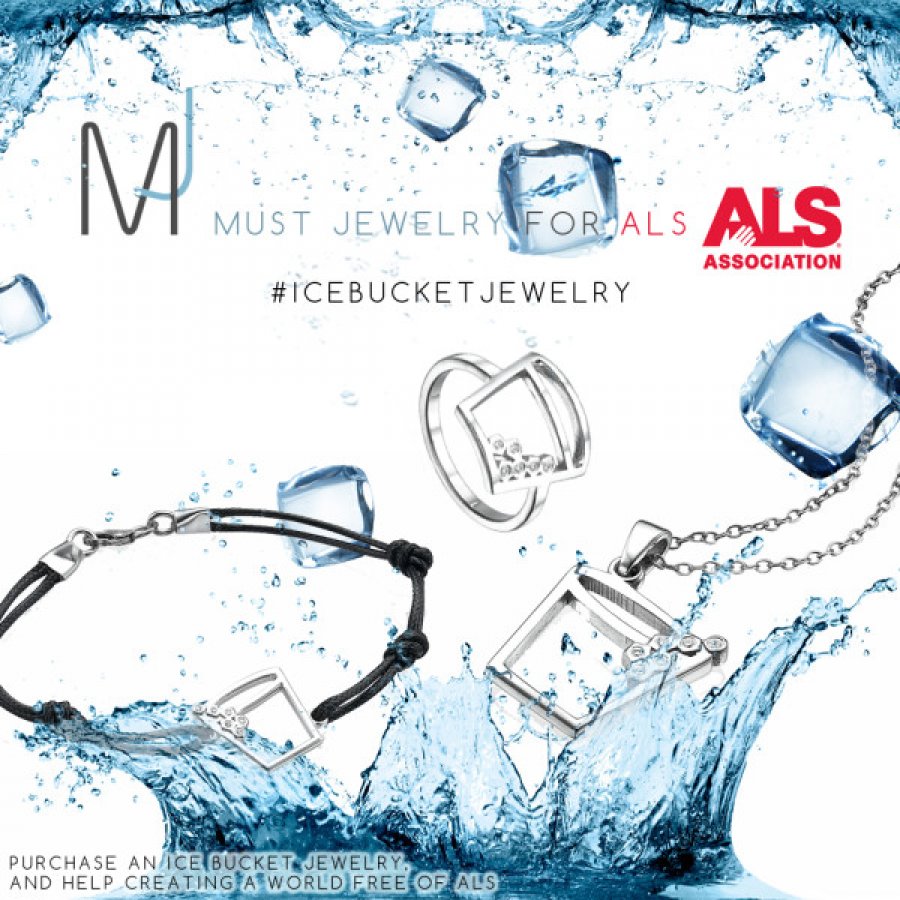 MUST JEWELRY FOR ALS
Must Jewelry has been sourcing, manufacturing and marketing diamonds as well as fine jewelry since the 1980s. founded and led by twin brothers who have over 30 years of experience in the diamond industry.
We were extremely glad to witness the tremendous success the Ice Bucket Challenge brought to the Lou Gehrig disease in terms of donations and attention.
Unfortunately, within two months the social buzz has faded and so did the awareness of the disease.
Therefore, we thought about a way to maintain the wonderful things the social campaign gained, but hopefully for a longer period of time, maybe even forever.
After discussing it with the ALS Association, the company's designers started sketching an homage to the "Ice Bucket Challenge" using our finest silver, gold and diamonds.
Using these Ice Bucket themed diamond jewelry we hope to keep the ALS daily struggle remembered in the most fashionable way for a very long time, after all: DIAMONDS ARE FOREVER.
20% of ALL SALES goes directly to the ALS Association, more than 65% of profits.
HELP us take one more step towards "a world without ALS".