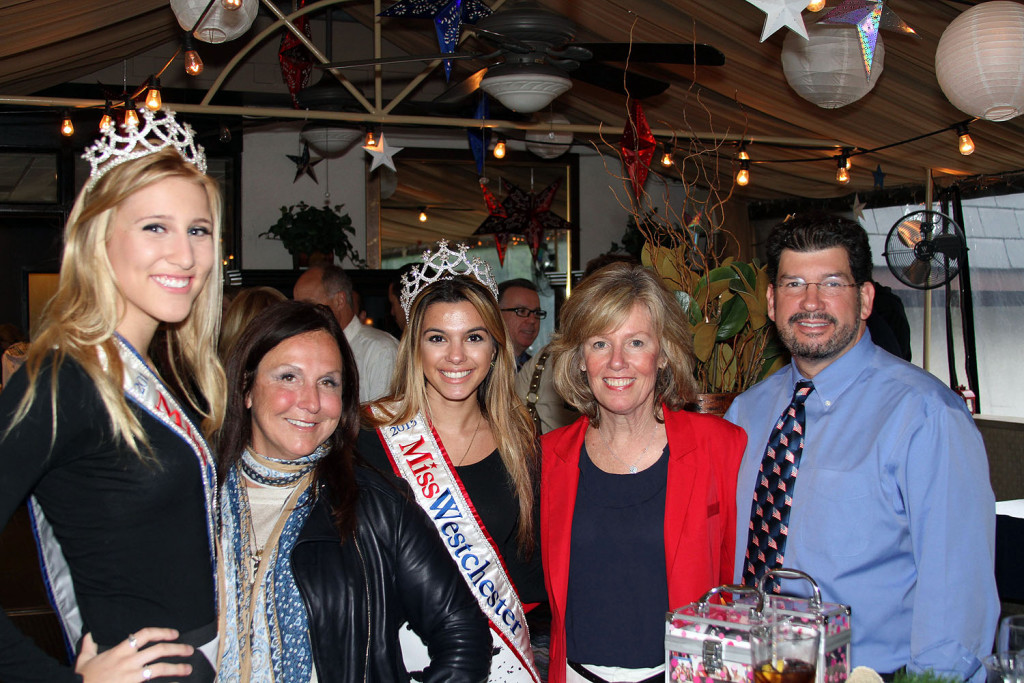 New York Hospitality Group's (NYHG) Great American BBQ Company (GABBQ) celebrated its seasonal grand opening on Monday, June 1st with a ribbon cutting attended by 100 guests, including Deputy County Executive Kevin Plunkett and White Plains Mayor Tom Roach. Visitors enjoyed complimentary tastings of classic barbecue specialties and a selection of beverages while mingling and posing for photos. GABBQ's Carolina pulled pork, sweet corn pudding, braised beef brisket, and St. Louis ribs are usually only available at special events and parties; this summer, they're cooking 7 days a week at the Great American BBQ Shack on the deck at Sam's of Gedney Way in White Plains.
"I am personally excited that the Great American BBQ Shack is open for business," said Mayor Roach. "This pop-up has become a seasonal favorite in White Plains and beyond. Aside from the good food, it demonstrates the creativity and ingenuity of Sam's of Gedney Way, a veritable White Plains institution."
In addition to the typical GABBQ items, this year's menu includes a selection of burgers, salads and vegetarian options, in addition to classic and spiked shakes. In response to increasing requests from diners, all of the BBQ sauce is now gluten free.
"We want as many people as possible to be able to experience great barbecue, and that's what this pop-up and our menu changes are all about," said New York Hospitality Group's Executive Chef Joe Sasso. "The kickoff event was fantastic, we got great feedback from our first customers of the season, and we're really excited to offer this unique dining experience to White Plains and Westchester this summer."
NYHG owner Peter Herrero remains committed to supporting other Westchester businesses; meats and produce are locally sourced, and the beverage choices include craft beers from the Yonkers Brewery and Captain Lawrence. Other menu highlights include cheddar corn bread, sangrias and margaritas – all made in-house. Barbecue meats are rubbed with a proprietary seasoning blend, and slow-roasted for hours, preserving taste and tenderness.
The Great American BBQ Shack, located alongside Sam's of Gedney Way at 54 Gedney Way in White Plains, NY, is open until Labor Day: Monday – Saturday from 12 to 9 pm, and Sunday 4 to 9 pm. Reservations are/are not required. Call 914-949-0978 for details, or visit http://www.samsofgedneyway.com/bbq-shack to view the complete menu.