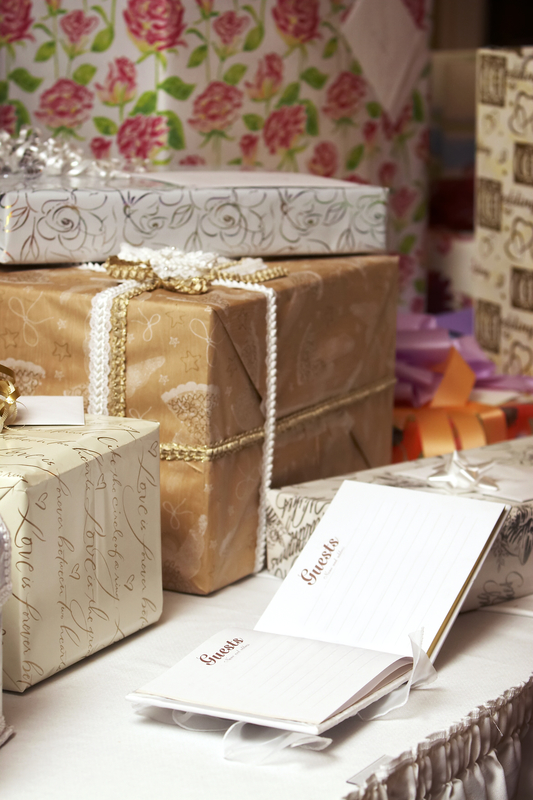 Summer wedding season is almost here, and one of the most common questions wedding guests ask is: What is an appropriate gift for the happy couple?
Sharon Schweitzer, an international etiquette expert, author, and the founder of Protocol & Etiquette Worldwide, offers these do's and don'ts of wedding gift etiquette:
– A gift is always necessary: Whether it's the neighbor down the hall in your apartment, your niece's cousin once removed, or your very best friend, a gift at the wedding is always expected. This is simply due to the nature of tradition. Marriage is a new adventure for the couple and a gift is a sign of well-wishing as a couple takes their next steps. Always work within your means, and strive to put your best guest foot forward with a thoughtful and useful gift for the newlyweds.
– Do your homework for destination weddings: Destination weddings pose many questions to attendees; do I need to bring my gift to the wedding? Do I need to buy an expensive gift? Be sure to ship the couple's gift to their home, not the destination nuptials. They really don't want to lug all those gifts on a plane and neither do you. Couples also understand that planning, saving and preparation go into destination weddings. With that greater travel expense included, they are more understanding with presents, but rather than settle for a less special present, consider sending your gift significantly before or after the wedding ceremony.
– Don't break the bank: Express your genuine care for the husband-and-wife-to-be. Be creative, personal, and use the registry to get gifts that the happy couple truly wants and will use throughout their married life. This doesn't mean emptying your savings account. Plan ahead so you can save enough, express your affection for the couple with a beautiful gift, and enjoy their wedding celebration without breaking the bank.
– Don't ignore the registry: Selecting a gift off the registry is preferred to cash, honeymoon support and gift-cards. If you would like to give a more personal gift, pair it with something from their registry for a combination gift they will undoubtedly adore.
– Do recognize the relationship: Wedding gifts can vary greatly depending on your relationship with the soon-to-be-spouses. On average, research reveals how much is spent on gifts, based on the relationships. These relationships on average, spend the following on wedding gifts:
o Family Member $127
o Boss/Supervisor $115
o Colleague/Co-worker $63
o Friend $99
Selecting a wedding gift is a personal choice. These numbers are provided as a guide.
– If you're in the wedding party: For those in the wedding party who have already spent a considerable amount on the event, consider combining contributions for a group gift. This can lighten the financial burden while still giving the couple something they'll adore. If other groomsmen or bridesmaids don't wish to contribute to a group gift, consider buying one of the moderately priced registry items. Add a sentimental touch with a handwritten note, or by personalizing the item with their last name or initials.