Opening Reception on Saturday, September 25th from 4 – 8pm
 CB Gallery, Katonah, NY's top contemporary art gallery, is pleased to announce its next exhibition entitled "Pen to Paper" by Hastings resident, Madge Scott. The exhibit will run from September 15 – October 16, 2021 with an opening reception on Saturday September 25th from 5-8pm to coincide with the hugely successful Katonah Art Walk events.
Madge Scott is a self-taught, award-winning Folk Artist working in several different mediums. Born in the island country of Jamaica and then moving to Brooklyn, New York it wasn't until a traumatic event that Scott began to create. "I was 39 years old and one of my three children went missing and out of sheer intuitiveness, I picked up my daughters discarded paint set and began painting," Scott explains, "my son was found and I continued to paint and draw and even started portrait painting," adding, "I haven't stopped since." Expanding her medium into collage and wood carving Scott's work has been shown in Galleries in the United States, Consulates, Universities, Museum and Libraries, Municipal Buildings in Westchester, Arts Westchester, and many other venues. Her work has also been featured in magazines, newspapers, periodicals, and books. Scott was awarded The Dr. Martin Luther King Jr. Humanitarian Award in 2013 and the Caribbean Heritage Community Award by the Westchester County Board of Legislature in 2019 declaring June 19th Madge Scott Day.
"I first met Madge when I curated Artshow Bedford" Owner/Director Christopher Brescia said, "But it wasn't until I saw her pen on paper works on studio visits to her gorgeous work spot on the Hudson River in Dobbs Ferry that I became completely intrigued." "All of Madge's work is magical but the sensitivity and emotion in these seemingly simple ink on paper pieces really got to me," Brescia explains, adding, "Madge Scott's genius is in the power she conveys with the most beautiful forms that are pure inspiration."
An opening reception will take place on Saturday, September 25th from 4-8 pm to coincide with the Katonah Art Walk.
For more information about "Madge Scott – Pen to Paper" show, contact CB Gallery at 917.520.3234.
Walk-in gallery hours are Wednesday through Saturday, 11 am-5 pm, or by appointment.
For more information, please visit CB Gallery on Facebook and Instagram @cbartgallery or contact Christopher Brescia at artgallerycb@gmail.com or 917.520. 3234.
# #  #
About CB Gallery
Named 2019's Best New Art Gallery in Westchester Magazine, Christopher Brescia opened the CB Gallery space in January 2019 in the charming downtown of Katonah, NY. The mission of the gallery is to offer Westchester and Connecticut residents as well as visitors and week-enders living in the community, something new and different in terms of contemporary artwork unlike anything else being offered in the area.   All artist exhibitions feature paintings, photography, drawings, and sculpture depending on the show.
Brescia believes art truly enhances your living space and gives a home life, personality and soul and that just because you have a traditional house, does not mean you have to own traditional artwork!  In addition, CB Gallery offers in-home art consultation appointments to evaluate your current collection and make recommendations on existing and new art purchases.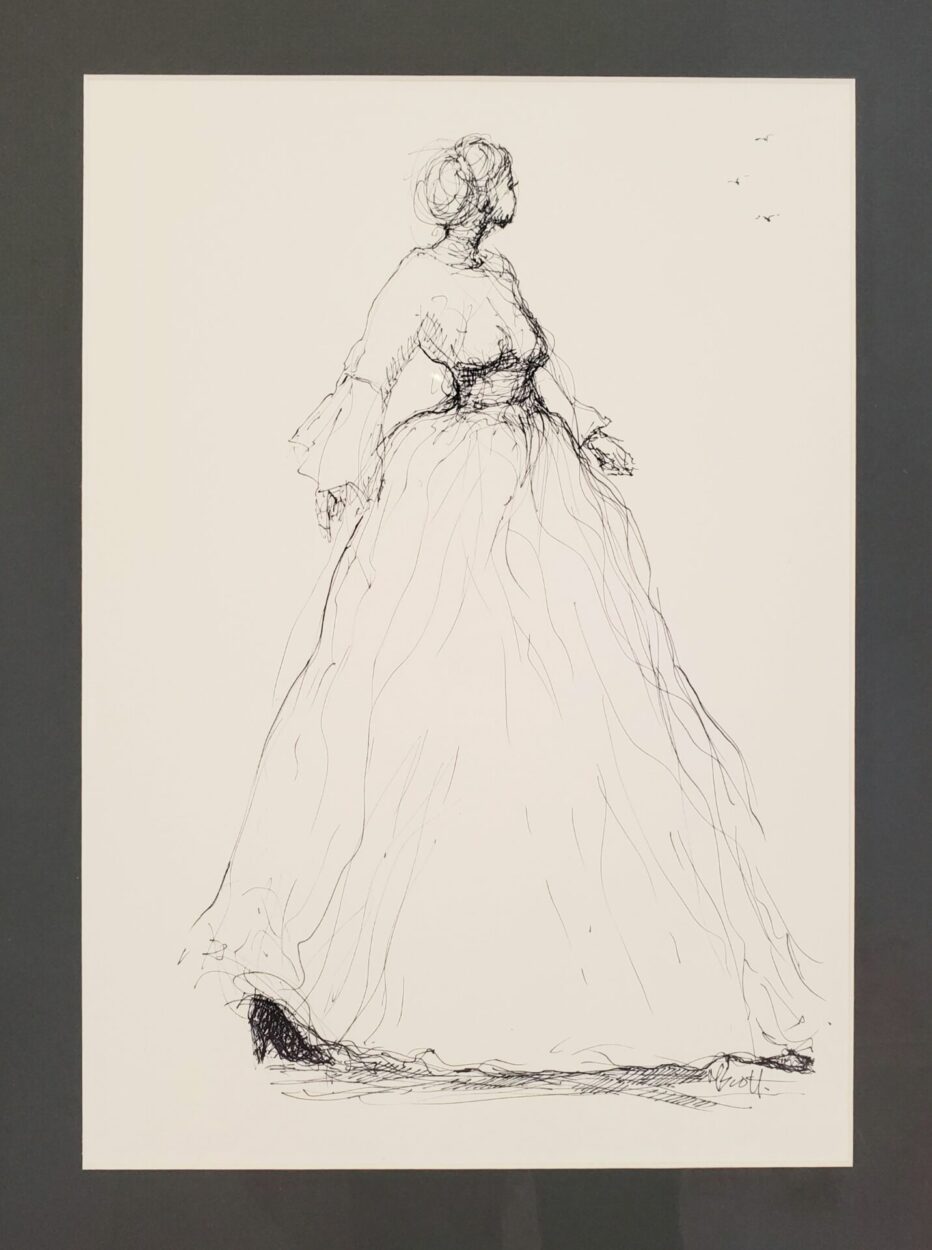 "She's Still Going"- "Freestyle" – ink on paper-
ink on paper – 14x10inches
11x8inches