The question of the week.  Where should I stay in The Hamptons?  Well, that all depends on what's most important to you.
While the hotel at the Topping Rose House  opened in May of 2013,  You might expect based upon the restaurant's price point, they are expensive. In fact, they can lay claim to the title of "Most Expensive In The Hamptons" by a pretty wide margin. A weekend stay in one of the "cheaper" rooms is going to set you back a whopping $2,120.88. Two nights in the Cottage Suite? That'll be $6,697.50, please.
To put that in perspective, rates at the Inn At Windmill Lane—the area's previous title holder—top out at $2100/night. Believe it or not, a couple of weekends in June and July are already sold out. So, wealthy vacationers, better make those travel arrangements soon. Otherwise, there may be no room at the inn come next season.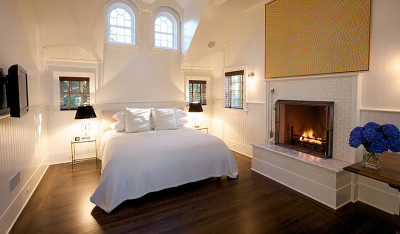 If you like to wake up on the ocean, there  are a number of choices, be forewarned  there are no Four Seasons or Ritz Carltons here. The rooms , in my opinion are adequate, and like I said they are on the ocean.  These are in Amagansett or if want
to be technical Napeague , which is the stretch of land between Amagansett and Montauk.   If the weather is good, it doesn't matter what you room looks like because you will be on the beach all day.
A little further down 27 East toward Montauk. I would suggest.
Gurney's –  You can get a great a massage there.
Ocean Beach– This has an indoor pool.
Now for my shoppers.  East Hampton is a mecca.  For me ,I always drive the long way, just to go through town. East Hampton is one of the prettiest places to spend your money.   For those of you who like to wake up, slide on a pair of sandals and shop, I suggest staying right in town.
My top choices would be
One of the nicest place to stay, is
East Hampton Point–  Stay in the newly renovated Palmer House.  The beds are so comfortable,  they will give you a beach pass, there is a fabulous restaurant on premises, that has gourmet and casual dining, there is a Sunday brunch, and if you are  here on Sunday evening don't miss Reggae night.  You never know, if you mention my name, you might even get a discount.
For those who just have to be in Montauk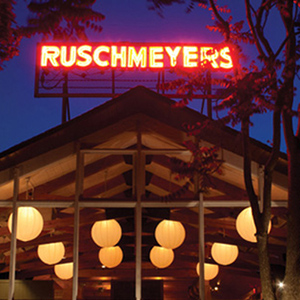 Midcentury summer camp turned hipster party playground with a top restaurant, two bars and modern cabins.  On three acres of woodsy land on Fort Pond Lake, Ruschmeyer's (originally built as a camp in 1952) was brought back to life in 2011 with 19 simple cabins, a sand-floored beer garden, a hot spot farm-to-table restaurant and a late night bar. Expect a 1970s nautical bohemian vibe and Bauhaus influences; you'll see leather butterfly chairs, old black-and-white photographs and a porthole fish tank that passes between rooms. It's the type of place where face-painted kids roam as if they own the place, couples lounge in teepees and well-groomed groups take up residence on the outdoor picnic tables for late night parties.
If you like more of a resort, stay at the Montauk Yacht Club.  Lots of activities and a large marina.  Plus endless people watching
Once a private club with an A-list membership that included the Vanderbilts, today the Montauk Yacht Club is a family-friendly beach escape at the tip of Long Island. The resort is still a draw for serious yachters, but it has equal appeal for couples seeking an idyllic stroll along the ocean or an evening on a private porch. Interiors embrace the nautical theme with gusto, favoring a palette of navy blue and white, framed classic yacht photos and sailing-inspired ornaments.
Just another Surf Lodge Sunset
Kick off the summer with an exclusive weekend at the East End's most chill hot spot. A laid-back getaway 125 miles east of Manhattan, the Surf Lodge has a vibe that matches its idyllic lakeside setting. Whitewashed walls frame the 19 airy rooms and picnic tables dot the deck
Surf Lodge has a bit of a fun scene – attractive clientele and gorgeous interiors. Has a fun, beachy / surf / Americana vibe to it – very cool.
Related articles.