While generations before them used to buy properties right after finishing college, Millennials are not so lucky. Due to the changing economy, Millennials have to get by with renting. And for many, renting is a preference, not a necessity. The abundance of remote jobs and lack of kids and commitment allows Millennials to travel and move around, which makes renting a perfect choice for them. Renting means no mortgage, no repairs and no real estate taxes, yet it brings great freedom to the renter. And if you want to welcome a Millennial person into your rental property, you must make it attractive for them. Here's how to attract Millennial renters and benefit from their preferences:
Think sustainably
One of the biggest things that set apart Millennials from the generations before is the desire to be sustainable. As a generation, they pay much more attention to green living and minimizing their impact on the environment. Renters all over the world should green up their properties for many reasons, one of them being attracting Millennials. In order to make your property more eco-friendly, consider adding eco-friendly materials to the mix, together with providing composting and recycling on the premises. Water conservation, heating and cooling efficiency, and more efficient appliances all help boost eco-friendliness while also reducing costs for the tenants. Your listing should highlight all the green properties in your rental from composting and insulation to water-saving fixtures and LED light bulbs. Going green allows you to attract eco-conscious Millennials but also reduces costs and brings you various government incentives.
Welcome pets
Millennials have children much later in life if they choose to have them at all. On the other hand, many Gen Y people put a lot of focus on their pets, treating them with love, attention, and care, just like they would children. No matter if they have dogs, cats, lizards, or hamsters, Millennials love their pets and won't ever consider leaving them behind. So if you want to attract Millennials, it's crucial to make your property pet-friendly. And, don't worry about that move, because most of these pets are well-trained and used to apartment living, but charging an additional pet deposit or rent is also possible if you're scared of potential losses.
Highlight all the amenities
If you look at the numbers, Millennials often choose to rent, even if they have enough money to buy. Higher-income Millennials are still renting well into their mature years. Why is that? Well, renting is simply convenient, especially when rentals have various amenities to offer. If you look at Rent.com, you'll come across beautiful spaces that are also provided with gyms, swimming pools, and laundry rooms, as well as being close to business areas, parks, and other amenities. If your complex has perks like those listed above, make sure to highlight them in the listing. Millennials will love the convenience and rush to choose your apartment to rent.
Add some automation
Many Millennials grew up with technology so it's only natural to want to have it in their homes. And automation is not only fun, but also allows you to make your day easier in many ways. Make sure to provide your Millennial renters with technological advancements like dryers, dishwashers, automatic robot cleaners, fast internet, smart gadgets, etc. No Millennial will be able to say no to automatic blinds or smart air conditioning and thermostat! Adding some automation to your properties will provide Millennials with the quality they deserve and the convenience they need.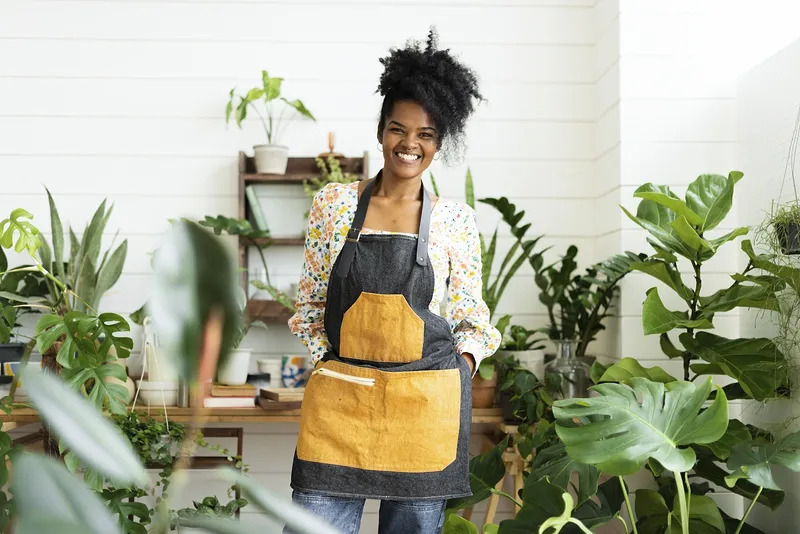 Boost natural light
In many cases, the amount of natural light in your rental property can be a deal breaker with Millennial buyers. Millennials not only spend a lot of time at home for leisure but also for work, so daylight is a must for the healthy functioning of the body. Plus, why would you pay for electricity when you can use the free, renewable and healthy sun? Also, natural lighting is crucial for plants, another thing Millennials love. Before renting to Millennials, consider installing larger windows and painting the walls a light and bright color to maximize natural light. Adding a mirror to every room is also a great solution that will open up the space and boost natural lighting.
Consider Millennial décor trends
Millennials care more about convenience than aesthetics, but that shouldn't stop you from making your rental attractive visually. There's one trend that's especially attractive to busy Millennials, and that's minimalism, so embrace space and order and throw out any clutter from your rental. White, beige, gray, and light pastel hues will not only make the space feel clean but also larger. Calming tones, lack of clutter, and plenty of space for relaxation are what many Millennials crave today. To boost coziness, add a few natural elements like plants, driftwood, and stone. An accent wall is the only thing you might need to add some interest to the space and make it stand out. If you need some help with the aesthetic, take a look at Scandinavian design or modern Japanese homes and use them as inspiration during your next remodel.
If you manage to appeal to Millennials, you can expect your rental property to stay profitable for many years. Providing this generation with convenience, eco-friendliness, and simple aesthetics will make you stand out with the right renters and pay off in the long run.