It's easy to see why so many people want to give back to their respective communities. In addition to actively making other people's lives better, doing right by your community can also facilitate tremendous personal fulfillment. However, when it comes to giving back, many of us are deterred by time constraints and limited resources. Fortunately, making a difference in your community doesn't have to prove draining on your time or financially strenuous. So, if you're looking for simple and satisfying ways to give back, consider the following options.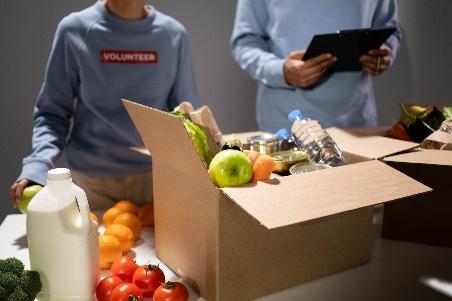 Donate Unneeded Electronics
With people now owning more devices than ever – and those devices becoming outdated within a shockingly short window of time – many of us have a fair number of unneeded electronics collecting dust in our homes. Although these devices may no longer be of any use to us, we generally hang on to them because they're still operational and not old enough to justify throwing them out. However, if they aren't actively being used, it's safe to say that these electronics are serving no purpose but to take up space.
Instead of allowing your unneeded electronics to become paperweights, consider donating these devices to individuals and organizations who could get a fair amount of use out of them. For example, many schools, shelters, and churches are always happy to accept old electronics, provided they're perfectly operational. Furthermore, some charities exist for the specific purpose of finding new homes for old devices. So, if you're eager to free up some closet space and bring some joy into the lives of the less fortunate, don't hesitate to start gathering your unneeded electronics.
Volunteer at Understaffed Schools
Many schools always have their doors open to volunteers – and given how much work goes into the management of the average school, there's little wonder as to why. The types of volunteer opportunities you'll find vary from school to school, but chaperoning field trips, acting as a recess monitor, and assisting with office work are just a few of the tasks school volunteers typically find themselves entrusted with.
Spend Time at Senior Homes
As is the case with schools, many senior homes will happily accept all the help they can get. Even if you don't have any experience in caregiving, there are plenty of tasks staff members will be able to find to keep you busy. In fact, simply keeping residents company, reading to them, and taking charge of group activities can prove extremely helpful to both seniors and their caregivers.
By the same token, if you have any immunocompromised seniors in your life, you can help limit their potential exposure to COVID-19 by volunteering to run errands for them – particularly errands that entail venturing into congested public spaces. Additionally, if you know any technologically-challenged seniors, show them how to shop remotely and take advantage of contactless pickup options.
Get Involved with Food Drives
Regardless of where you're based, there should be no shortage of opportunities to get involved with food drives. Schools, churches, homeless shelters and various local charities hold regular food drives throughout the year, ensuring that you'll have plenty of chances to donate and/or get involved in a management capacity. Although food drives tend to be particularly successful during the holiday season, it's important to remember that food insecurity doesn't simply vanish after we ring in the new year.
Of course, none of this is to say that you should limit yourself to getting involved with food drives at a local level. Every state, city and township has food banks that are always looking for donations and volunteers, so if combating hunger is an issue you're passionate about, don't be afraid of expanding your reach. Anyone looking to do some in the Heart of Dixie is urged to get in touch with a West Alabama Food Bank.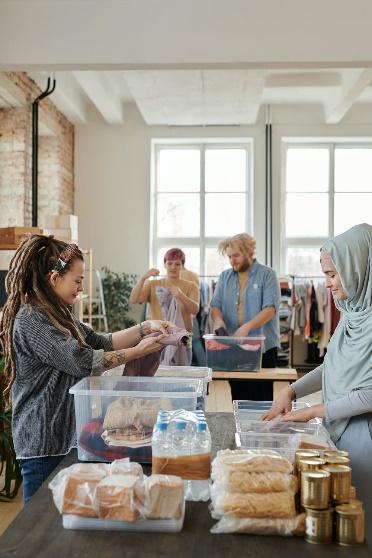 If you're looking for effective ways to improve the lives of others and help yourself grow as an individual, giving back to your community should be among your top priorities. Unfortunately, many of us lack the free time and resources to completely throw ourselves into charitable causes. However, even if this describes your situation, there's no reason to give up on community outreach. The suggestions provided above will enable you to help the less fortunate without placing a strain on your schedule or finances.