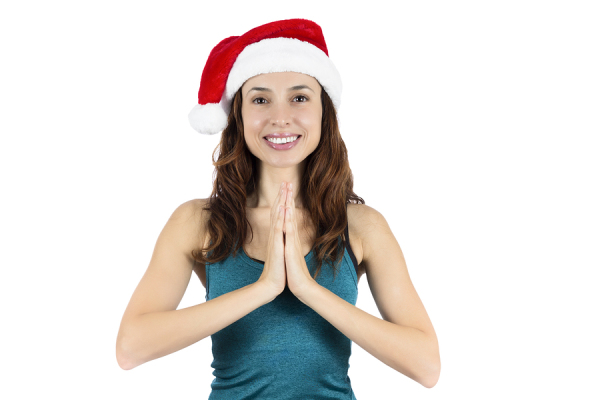 Holiday eating is in full swing – cookies, eggnog, candy canes and extravagant feasts – let's save the big belly for Santa this season! Yoga Download, a simple workout option, offers several yoga + fitness classes that will keep you moving, sweaty and strengthen your core! With filtering options, 5-120 min classes to choose from and more than 45 core strengthening classes are right at yogis' fingertips – all levels, schedules and variety of styles.
A few of ab favorites to kick that Santa belly Include:
– 8 minute Abs – This killer, quick workout will be the hardest ab exercise you've ever attempted!
– Mighty Root 4 –  No-prop-necessary-hour class for ultimate stabilization, twisting and strength building. Let's feel and look good in your holiday wear 😉
– Celebrate Your Practice –  Yoga legend Ana Forrest celebrates the core in this 2.5 hour class – skip the movie, make some moves!  
No matter where you are this snowy season, these convenient & affordable classes create a yoga oasis to help yogis find their center, their core mentally and physically. And best of all, a portion of proceeds of all classes goes to a variety of charities! Now who doesn't love a good workout option that also gives back?
Say bye-bye to your Santa belly 😉