Your home is a reflection of your personal style, and every detail should be carefully selected to create the perfect ambiance. One often-overlooked element is the plumbing fixtures. From the sink faucets to the towel bars, these items can add a touch of refinement and sophistication to your bathroom or kitchen. When selecting plumbing fixtures, it is important to consider both form and function.
Here are some plumbing fixtures that can help you create a stylish and functional space that is sure to impress your guests.
Roman Tub Faucets
Roman tub faucets with intricate details are a classic plumbing fixture that adds an elegant touch to any bathroom. They are typically made of brass or bronze and feature ornate designs. If you love the timeless style, this is a great option for your home. Plumbing repair experts note that Roman tub faucets can be mounted on the wall or deck, and they come in both single-handle and double-handle versions. If you have a clawfoot tub, then a wall-mounted Roman tub faucet is the way to go.
Clawfoot Tubs
Clawfoot tubs are ideal for homeowners who want to add a vintage look to their bathroom. They are usually made of cast iron and feature clawfoot feet. Clawfoot tubs are typically more expensive than other types of tubs, but they are definitely worth the investment. They're not only beautiful, but they are also very functional. They are deeper than standard tubs, which makes them great for soaking. Clawfoot tubs can also be used as shower stalls if you add a shower kit.
Pedestal Sinks
Pedestal sinks are a more modern plumbing fixture that can still add a touch of sophistication to your bathroom. They are typically made of porcelain or glass and sit on top of a pedestal base. Pedestal sinks can come in a variety of colors and styles, so you can find one that fits your bathroom's overall aesthetic. One thing to keep in mind with pedestal sinks is that they do not have any storage space. If you are looking for a sink with storage, you may want to consider another option or even install under-sink organizers for bathrooms.
Wall-Mounted Toilets
Wall-mounted toilets are a modern classic that can help make any bathroom look more chic. They're easy to clean and maintain, which is always a bonus. Wall mounting gives the illusion of more space, and they typically come in white or cream colors. If you want to transform your bathroom into a more sophisticated space, consider adding wall-mounted fixtures like a toilet or floating vanity.
Vessel Sinks
Vessel sinks are a type of sink that sits on top of the countertop instead of being recessed into it. They come in a variety of materials, including glass, ceramic, and stone, making it easy to find one that fits your bathroom's style. They're easy to clean and can be used in both contemporary and more traditional settings. When combined with modern-style storage furniture, they can give your bathroom an updated look.
Rain Showers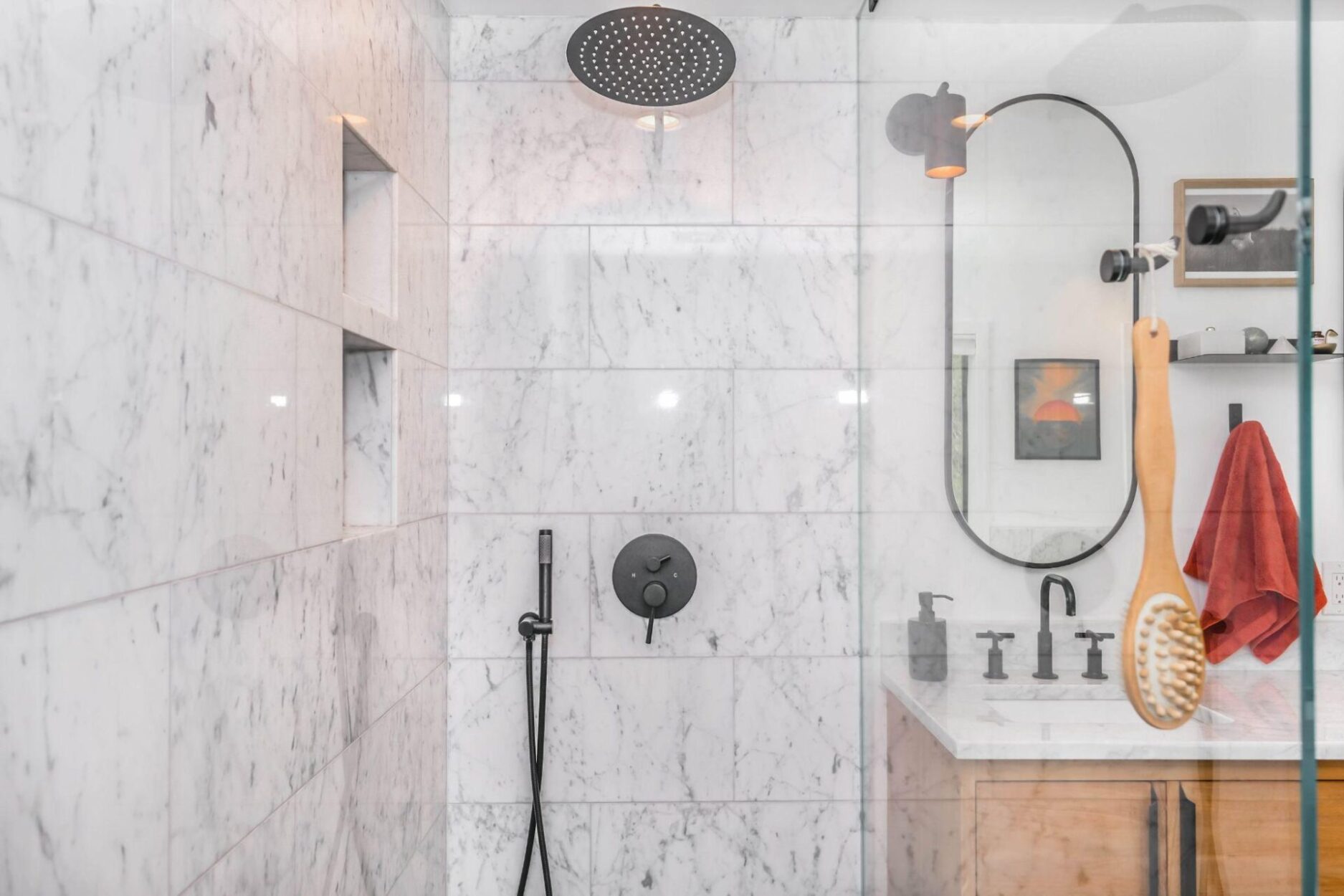 Rain showers are becoming increasingly popular in both homes and commercial spaces. They provide a refreshing experience and can create a spa-like atmosphere in your bathroom. Rain showerheads come in a variety of finishes, including chrome, brass, and even copper. To ensure the rain shower blends seamlessly with your bathroom's décor, choose a finish that coordinates with the other fixtures in the space. Opt for high-efficiency and low-flow showerheads to save water and energy.
Give Your Home a New Refreshing Look
These five plumbing fixtures will give your home a fresh, new look. When choosing new fixtures, be sure to consider the overall style of your home and select finishes that coordinate with the other elements in the space. With a little planning, you can give your home the makeover it deserves today. Go ahead and take the plunge.