Your home is your castle, a place where you want to relax and unwind. Maybe you work from home, or just have a busy life that means you crave that time to relax and unwind. Where do you go if you just want to get away from it all without having to leave the house? Where do you get that space to clear your head and relax your body at the same time? Spending more time at home should not be seen as a negative thing.
There are plenty of must-have items that we can add to our houses and homes that will benefit us all year round. One of these must-have items is a sauna. Forget having to leave the house to go out and find a sauna, when you can have one installed in the comfort of your home. Having an infrared sauna at home will provide you with that much-needed feel of warmth and sunlight, even in those long winter months.
There are lots of saunas on the market starting from saunas that accommodate a single person to larger 3 person saunas. Knowing what size of sauna you are after and what can fit in your home will save you a lot of unnecessary stress and hassle. So, from the get-go it is wise to establish what you are looking for, this will help narrow your search time right down.
Top Tips for Buying a Sauna
1. Use a Trusted Supplier
As this is a piece of equipment you will be spending time in and exposed too it is very important to only use reputable suppliers and dealers. If a sauna looks too good to be true it probably is.
2. Know your Budget
Being realistic about how much you can afford from the outset will focus your search and ensure you get the most bang for your buck.
3. Brand Matters
With so many fake and cheap reproductions around it is essential you get the real deal. It is only right to get the best real brand you can for your budget, especially when your health is at stake.
4. Take Advantage of Reviews
Draw upon people's experiences. Other people's reviews will help you find the right sauna for you as there is nothing better than getting real, honest first-hand information. The good bit about reviews is that you get to see both the good and bad points of each sauna model you are researching.
5. Aesthetics
Saunas come in different types and finishes, including plastic and wood. Think about what type you would like in your home. For example, a slatted wooden sauna is more authentic looking and definitely a lot easier on the eye than plastic.
6. Added Extras
If available in the model you are looking at do you want added/optional extras such as media entertainment centers. Is this something that is important to you?
7. Build Quality
Cheap, mass-produced saunas may be OK for the short term but if you are after something that will stand the test of time then you need to invest in a well-built, sturdy sauna.
8. Warranty
When buying a sauna it is always nice to get that added security and peace of mind, and you will do if it comes with a good solid no quibble warranty or guarantee.
9. Installation and Set up
Is the sauna you like ready to go or does it need to be assembled? Is it easy enough for you to do on your own or would you require the help of a professional?
10. Maintenance
Does your sauna require regular servicing, what do you need to do to maintain it, ensuring it is working well month on month.
11. Delivery
When can your sauna be delivered, is there a wait time, can it be delivered to say your 3rd-floor apartment, or is street delivery only.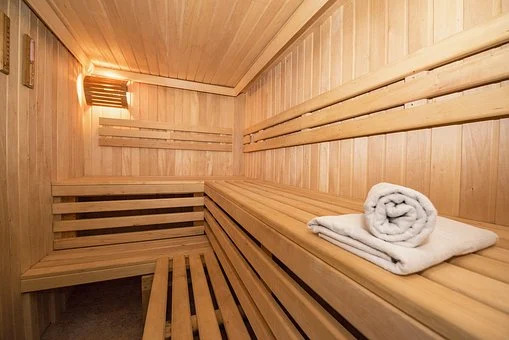 A sauna is a wellness item that is an amazing addition to any home. Owning a sauna in your own home is great as it enables you to look after your body and mind all in one go, and what could be better than that. Having a place you can go to and unwind after a long day or week is essential. You need to invest in a space that provides you with a release from the daily grind. Going in the spa and sweating it out will help you flush out all those nasty and unwanted toxins your body doesn't need or want, it will also help you flush away any negativity and stress you may have been harboring.