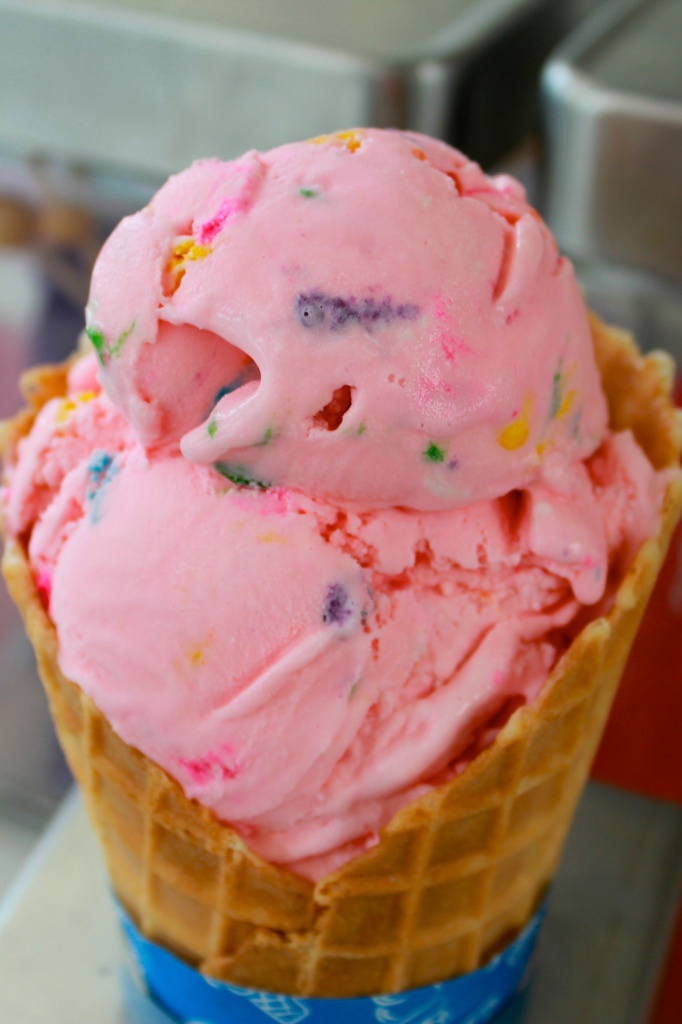 Face-Painting, Balloon-Twisting, Book Readings and Giveaways, with Pinkalicious and Rocky Read Ice Cream and the Unveiling of the CCBF Mural
September 13, 2 – 5pm
Hall of Scoops and the Chappaqua Children's Book Festival (CCBF) are hosting a day of face painting, balloon-twisting, children's book readings, giveaways and the unveiling of a community mural by local artist and recent college-grad Sophie Mendelson.
All activities are free. Two custom-crafted ice cream flavors will be available –Pinkalicious (cotton candy ice cream flecked with colorful candy confetti, created with the permission of and guidance from Pinkalicious author Victoria Kann) and Rocky Read   (chocolate with marshmallows and fudge chunks). A portion of the proceeds from sales of Pinkalicious will benefit CCBF's literacy partner, JCY-Westchester Community Partners. 
At 3pm, local artist Sophie Mendelson will unveil a 20' x 65' mural outside Hall of Scoops, depicting scenes from the CCBF and around town in Chappaqua, with famous children's literary characters appearing throughout.  Sophie spent the summer creating the mural, with donations from Chappaqua Paint and Hardware and Korth & Shannahan.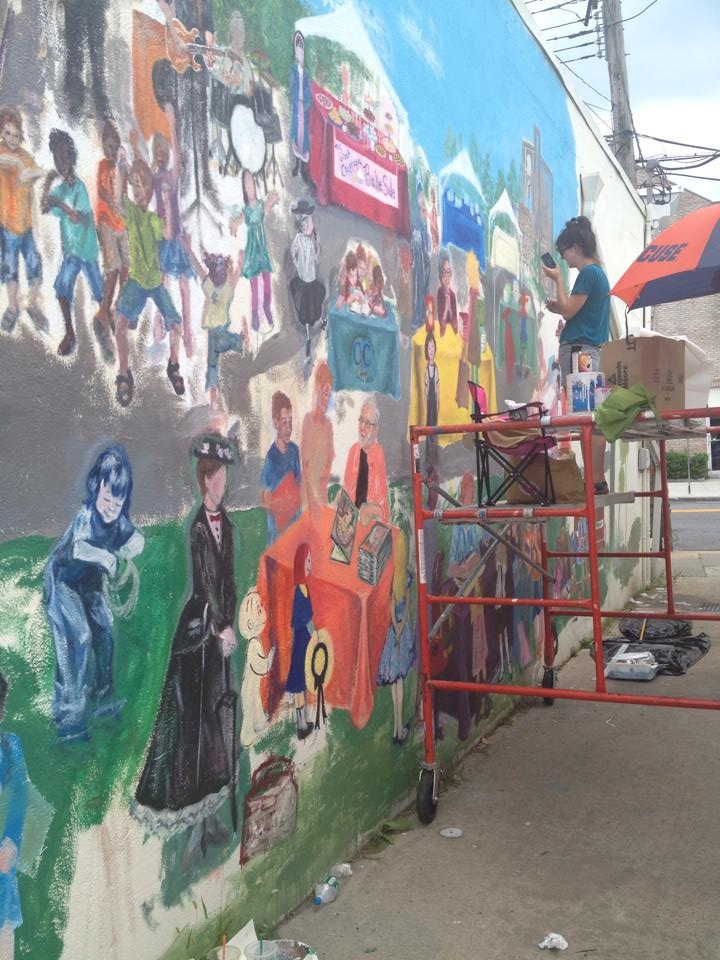 Saturday, September 13, 2 – 5pm
Hall of Scoops, 14 S. Greeley Avenue, Chappaqua, NY
All activities are free.  Ice cream available for purchase.
Chappaqua Children's Book Festival
From princesses to pups, to angst-filled tweens, and every crazy character in between, you'll find them all at the Chappaqua Children's Book Festival on Saturday, Sept. 27 from 10am – 6pm at Bell Middle School in Chappaqua. More than 85 popular authors, who bring favorite characters to life, are expected to participate. Most will be signing their books and reading excerpts. Bring your whole family for tons of fun, food, kid-friendly activities, entertainment and, of course, books!
Hall of Scoops
Chappaqua frozen yogurt and ice cream shop with everything you could dream of and more – the new innovative way of enjoying your favorite scoops and sweets. With four sections, including a wall of every candy you can imagine, 12 flavors of self-serve frozen yogurts, 16 delicious flavors of Longford's ice cream and an amazing gift department for kids of all ages!
Sophie Mendelson
While most recent college graduates spend their summers looking for their first job, local artist, recent college graduate and Horace Greeley alumna Sophie Mendelson, spent her summer creating a 20' x 65' mural that depicts scenes from the Chappaqua Children's Book Festival and around town in Chappaqua.  Famous children's literary characters appear throughout. 
Related articles