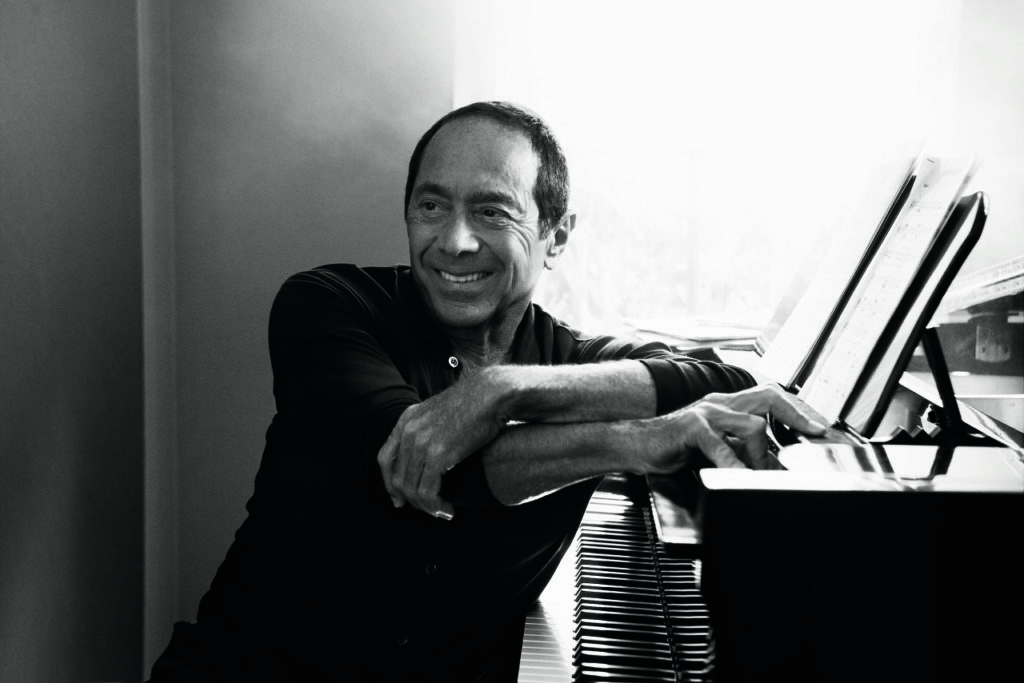 Paul Anka did it his way – and he still does! Enjoy the music of one of the most prolific singers and songwriters of our time as Paul Anka performs his smash hits "My Way," "Put Your Head on My Shoulder," "Diana," "Lonely Boy," and "(You're) Having My Baby" and many more live on stage! Paul Anka has had a storied career, recording and touring the country since becoming famous during the late 1950s, 1960s, and 1970s. He penned the theme for The Tonight Show Starring Johnny Carson and one of Tom Jones's biggest hits, "She's a Lady," "This is It" (co-written with Michael Jackson) as well as the English lyrics for Frank Sinatra's signature song, "My Way." Now, after a sold-out 2015 performance, Paul Anka returns to The Ridgefield Playhouse stage! In this brand new show, Paul Anka Celebrates 60 Years of Hits – His Way on Thursday, May 18 at 8 p.m. Paul Anka's live performances are energetic and lively, as he serenades his audiences and shows what a true showman he is! Don't miss this rare chance to experience one of music's greatest entertainers in an intimate setting.
Paul Anka has been composing and performing pop music since he debuted with the single "I Confess" at the young age of 15 in 1956. During his long career, Anka has released more than 25 studio albums and eight-plus singles. He also appeared in several films to capitalize on his teen idol status in the '50s and '60s, including a few dramatic roles in such productions as "The Longest Day" and "Look in Any Window". Unlike most young pop stars, Anka was a talented songwriter who wrote or co-wrote many of his hit songs. Paul Anka's talent includes the theme from The Tonight Show Starring Johnny Carson (reworked in 1962 from a song Anka wrote earlier called "Toot Sweet"; it had been rewritten with lyrics and recorded by Annette Funicello in 1959 as "It's Really Love." Anka composed Tom Jones biggest hit record, "She's a Lady," and wrote the English lyrics to "My Way," Frank Sinatra's signature song (originally the French song "Comme d'habitude"). Anka's songs have been performed well over 100 million times collectively around the world. Billboard named Anka the 21st most successful artist in their history, putting him alongside music greats Elvis Presley and the Beatles.
Not one to rest on his laurels, Anka's two most recent albums – Rock Swings and now Classic Songs, My Way – ingeniously featured songs originally created by some of the biggest rock performers of the day – as well as other established artists across several genres. The twist: Paul Anka did the songs 'his way.' His goal: "taking great songs and rework them so they're natural for me." With the help of his five daughters, Anka spent months researching music from the '80s and '90s, trying to find the songs that would work in the radical new context he proposed. The songs that made the cut included Bon Jovi's "It's My Life," Lionel Richie's "Hello" and Eric Clapton's "Tears in Heaven." Even more dramatic were his transformations of "Wonderwall" by Oasis, "Black Hole Sun" by Soundgarden and Nirvana's "Smells Like Teen Spirit.
For tickets ($150), call the box office at 203-438-5795, or visit ridgefieldplayhouse.org. The Ridgefield Playhouse is a non-profit performing arts center located at 80 East Ridge, parallel to Main Street, Ridgefield, CT.