>Christopher Brescia, owner of CB Gallery in downtown Katonah, NY is pleased to announce his next show — a collection of local artist Vanessa H. Smith's artworks entitled "Engage" beginning on April 3, 2019 and running through May 11, 2019. The show will kick-off with an opening reception on Saturday, April 6 from 5pm to 8pm.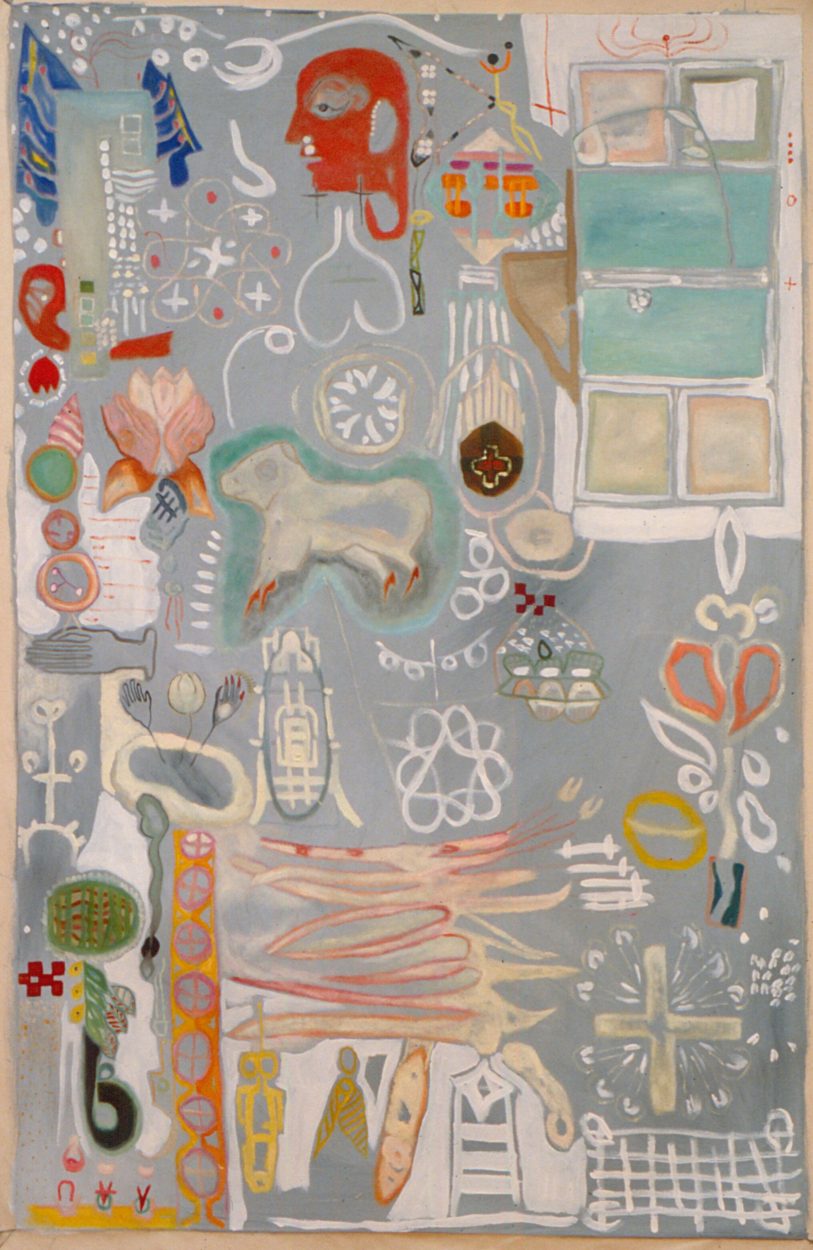 Vanessa H. Smith is an accomplished painter with over 25 solo and group shows. Smith earned her B.A. in Urban Design from Stanford University where she co-founded the Architecture Club and then went on to get her Masters in Anthropology from Columbia University in 2006. She has lived and worked in New York, India, Nepal, London, and North Carolina.
Her paintings are the result of numerous influences from seeing JMW Turner's red dot on a painting at the Tate when she was 16, to walking to Le Corbusier's chapel – Ronchamps, but it's her experiences that give her work life. Evoking feelings and emotions that come from the Southern Californian landscape where she grew up, to billowy clouds on a sunny day, to a Fred Astaire black and white dance on film — "It all comes down to people, words, nature, time, pictures, efforts, ideas, and chaos." Smith says. "The idea behind the show is that engaging fully in your/our collective life matters.  I hope people come together and don't just talk at each other but listen  — we need to be engaged."
"Smith's work is so ethereal and magical to me," explained CB Gallery owner Christopher Brescia. "For me, it evokes a traveling dreamlike sensation of nature and spirituality which comes together in a Miró meets Kahlo kind of way." Smith's paintings are complemented by 30 years of documentary filmmaking, mainly on social, cultural and environmental issues.  She started working at age 12 in a Belgian restaurant.
Most recently, Smith's work were merged in a 2017 multi media installation, The Art of Impermanence, exhibited at a satellite event to the Venice Biennale. The installation included 94 short films, and paintings dealing with the changing nature of all things.
Smith is most proud of a BBC correspondent piece she produced which was ultimately instrumental in helping free a 14 – year old girl from prison. The prison release helped changed Nepalese laws regarding public health laws, and the film won the Amnesty International Media 2000 Award for television news.
CB Gallery will begin previews for Smith's show on April 3rd and will host an opening reception on Saturday, April 6th from 5pm to 8pm. Gallery hours are Wednesday through Saturday, 11am-5pm or by appointment.
For more information, please visit CB Gallery on Facebook or Instagram @cbartgallery or contact Christopher Brescia at artgallerycb@gmail.com or
call 917. 520.3234.