At Thyme, Chef and Owner Thomas Costello offers an exciting menu of masterfully crafted steak and seafood, within a warm and inviting setting. 

Thomas Costello, Owner and Executive Chef was born to be in the restaurant business, Costello's great-grandfather opened the original Costello's Restaurant in New York City in 1923 and his uncle later opened Runyon's in 1976, New York's first sports bar. When Costello, his wife Jennifer and two sons relocated back to his hometown roots in Westchester six years ago, opening a neighborhood driven, seasonal American restaurant was a logical next step. Having recently been diagnosed with Celiac Disease, Costello has since transformed the menu at Thyme to offer a variety of gluten free options. He's also recently been appointed the Culinary Chair of Physician's Against World Hunger.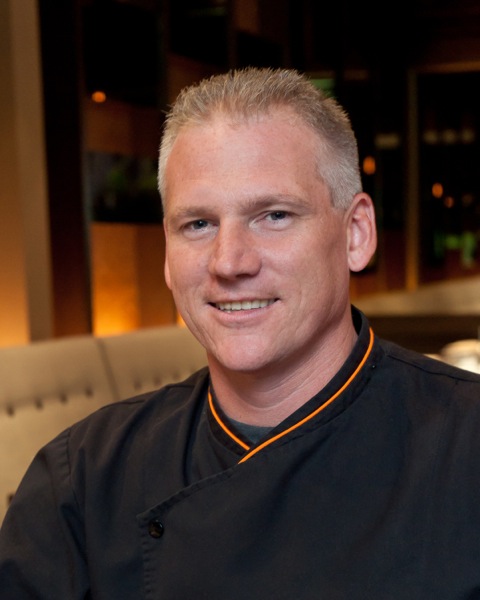 Q: Where is your restaurant located?
3605 Crompond Road, Yorktown Heights, NY 10598
Q: What made you decide to move back to Westchester?
I moved back to Westchester so my family could live a less hectic lifestyle. I wanted my kids and wife to embrace the outdoors, with a yard, pool, woods, lakes and all of the outdoor activities that Westchester has to offer.
Q: Why did you decide to become a chef?
My family has been in the restaurant business for many years and it was something that peaked my interest as a young child. It seemed only natural to go to culinary school.
Q: How did you know you had a problem with gluten and how long have you been gluten free?
I became very ill a year ago and after visits to the doctor I was diagnosed with Celiac. I have been gluten free now for almost a year.
Q: What are the top misconceptions people have about gluten free eating?
I would say that the biggest misconception is that most food can't be eaten on a gluten free diet. In fact, fish, meat, poultry, potatoes, rice and vegetables are all gluten free. Gluten is predominantly in pizza, bread and pasta.
Q: How has your culinary perspective changed with your diagnosis of Celiac disease? Do you miss eating gluten (if yes, what is the #1 thing you miss?)?
I try to cook most of my food gluten free since I believe it is a healthier way to live. Do I miss eating gluten? Of course! The things I miss most are a good piece of bread or slice of pizza.
Q: What was your favorite dish to cook/eat prior to your diagnosis?
My favorite thing to eat before my diagnosis was pizza.
Q: What's your favorite gluten free dish to cook now?
My favorite gluten free dish is eggplant parmigiana.
Q: What ingredients do you consider indispensable for gluten free cooking?
Gluten free flour and breadcrumbs are integral to gluten free cooking
Q: How has the transition to gluten free been on your family?
The transition was not hard; we eat a lot of meat, fish and fresh vegetables so the boys were able to adjust without missing too many of their favorite foods.
Q: Is it easy to eat gluten free at home? Do you find that gluten free ingredients are readily available at the grocery store?
Yes! It is simple to eat gluten free at home since there are many supermarkets that offer a full assortment of gluten free items. The only downside is that it is very expensive.
Q: How do you come up with new gluten free recipes?
It takes a lot of trial and error, especially if you are baking, but I love to spend time in the kitchen experimenting
Q: What season do you feel best lends itself to good ingredients for gluten free cooking?
Every season is a good season for gluten free cooking!
Q: What were the most difficult dishes on your menu to make gluten free?
Crab cakes and eggplant parmigiano. I had to swap out regular breadcrumbs for the gluten free version.
Q: What is the best selling item on the menu?
Mahi Mahi with grilled vegetables and mango salsa is a definitely a favorite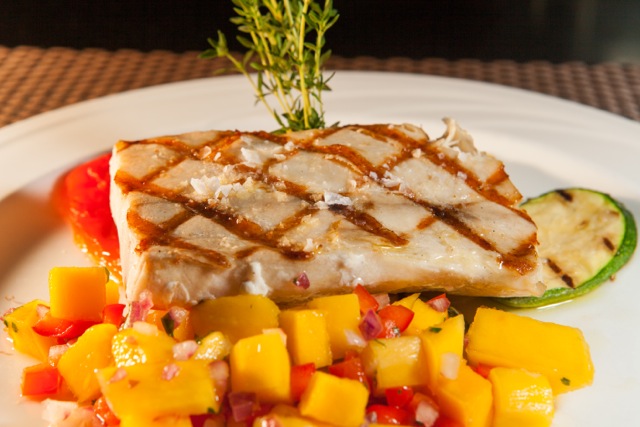 Q: How would you compare the taste of gluten free pasta/pizza to the kind with gluten? What are you favorite alternatives to the flour in these products?
You cannot compare the taste of regular pizza and gluten free pizza- gluten free pizza never tastes the same. Pasta is a different story: gluten free pasta is almost the same as regular pasta so if not told, most people would not taste the difference.