I published this interview over 10 years ago.  I was saddened to hear of the untimely passing of Steve Owens.
The first time I met Owens was when he started coaching my ladies tennis team at the Saw Mill Club in Mt Kisco, NY.  His wit and charm, made everyone take notice.  He will always be a winner in my book.    Joining Tommie Copper based in Westchester County, NY seemed like a natural fit.
Tommie Copper is the original copper-infused InnergywearTM and is the next evolution in performance apparel.
Tommie Copper was founded in 2010  by Tom Kallish another Westchester local as a natural solution for reaching peak performance, speeding muscle and joint recovery and finding relief from aches and pains. 
I sat down with my former coach and got to ask him a few questions.
What is your name? Or what do you prefer to be called?
My real name is Steve. My middle name is Charles.  My nickname/preferred name is Charlie.
My ex boss had two daughters. Both of them had boyfriends whose name was Steve.  With the two boyfriends and myself, there were three of us. Every time the phone would ring, they would ask for Steve.  The response was always, "which one?" That was 20 years ago and then I became Charlie.
It's a sunny day. Golf or Tennis?
I prefer to play golf. I can play tennis indoors or in bad weather. In an ideal world, I would play golf twice a week.  I would play tennis three or four times per week, which I still do.  I play tennis at the Saw Mill Club and at two other places.
Why do you wear Tommie Copper underwear? 
It's as simple as this: it makes me sleep and feel better.  The added benefits are that the underwear are comfortable and have anti odor properties from the zinc and copper.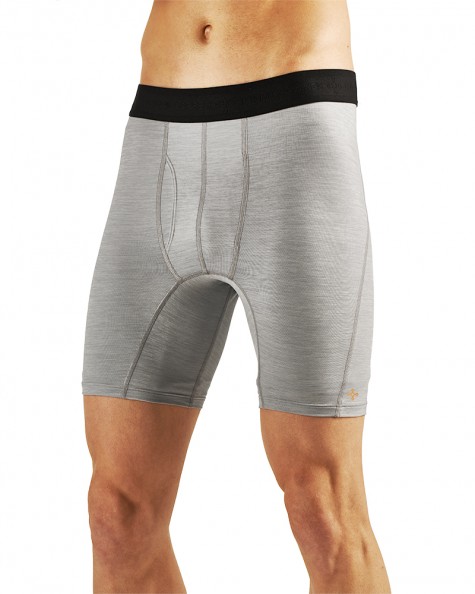 What other products do you wear?  What colors?
I wear the knee sleeve and the compression short sleeve shirt – 24 hours a day and when I wake up I feel rejuvenated.  I sleep in all three products.  If I had to choose a color to wear all the time it would be white or cobalt blue. 
What actor would play you in a movie?
Robert Redford; he's like an everyday man.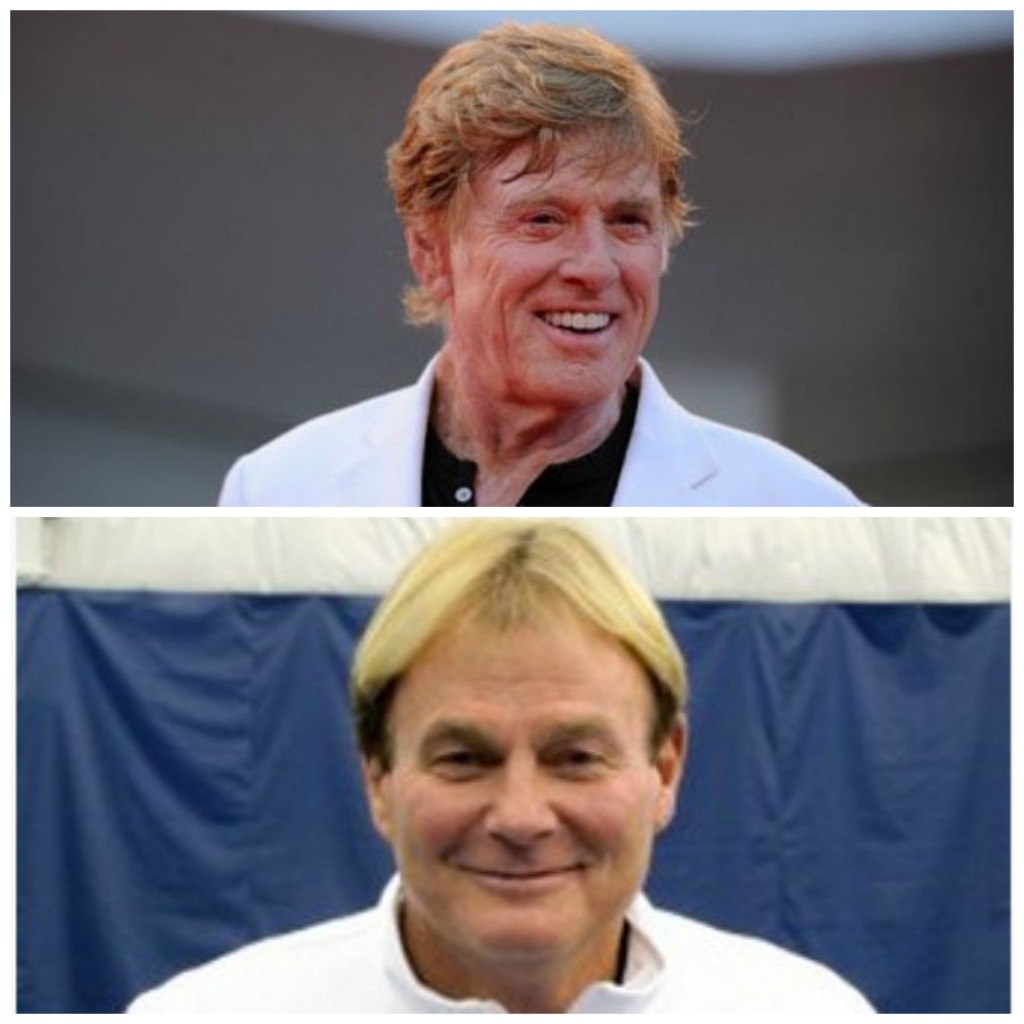 How often do you go back to Alabama?
Twice a year.  When I go, I mainly play golf and see friends.  My friends are scattered around the Southeast.
Pilates, ballet, bar class or zumba as an alternate fitness method?
None of these are even an option, I would do CrossFit.
How many students do you teach? Who has gone the furthest?
I teach 14 students on a regular basis – ages range from 11 years old to 89.  I would say that I have taught 3,000 students in the 43 years that I have been teaching.   I have been associated with 8 top 10 players in the world including Andre Agassi, Brad Gilbert,Yannick Noah and Pam Casale to name a few.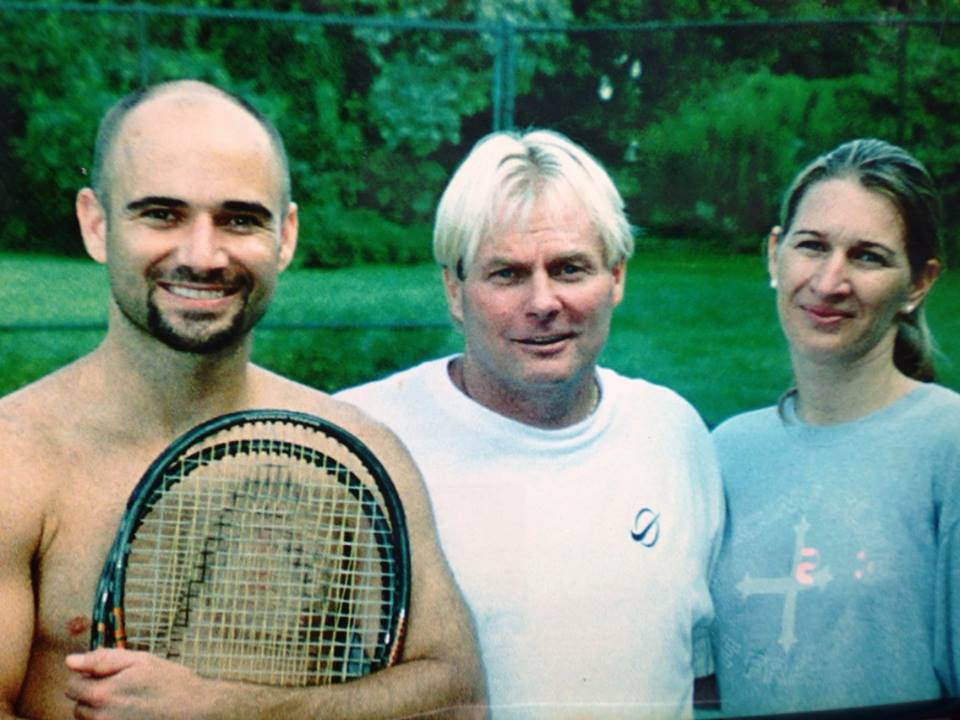 How old were you when you started to play tennis? Who was your teacher?
I was 19 when I started playing tennis in Homewood Park in Homewood, AL.  I am self taught; I never had a teacher. It happened when I was in college – I saw a few guys playing on the court, they asked me to play and I declined.  To finally make them stop asking, I tried to play and I couldn't even make contact.  I just started to go by every night and I would hit with someone who was there.  I would borrow a racket and play. 
Who is "the queen"?
"The queen" is my wife Sheelah. She's the queen because I am the court jester.
What did you eat for dinner last night?
I had a small red eye steak, mashed potatoes and steamed broccoli at the Tim McGraw concert.
Last book you read was…
The Hunger Games
Do you embrace social media?
I navigate through it very slowly.  Right now, I am trying to navigate and find pictures I am tagged in at the Tim McGraw concert.
What is your Starbucks order? What is in your infamous McDonalds cup?
I have never had coffee in my life. I drink sweet tea.
Ahhh my McDonald's cup is always filled with Mountain Dew – "the drink of champions" as I like to call it.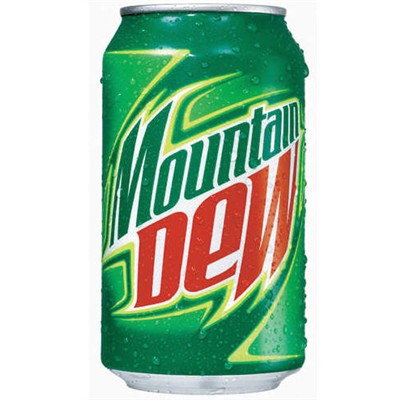 Tell us your favorite pet story…
The story that comes to mind is about my first dog Petey, a white brown mutt. I found him underneath a car at the grocery store and brought him home.  Needless to say, my mom flipped out because she did not want a pet. He lived for 8 years with us.
What makes your job different?
I can be myself. I am lucky enough to just be me.
One thing people do not know about you…
I am part Jewish.
Biggest pet peeve…
 People that smoke because I stopped!
Last words of wisdom to leave to the future generation
I would say, "change the things you can, respect the things you can't."  In a nutshell, don't get upset over the things you have no control over.