Mark Your Calendars! Jazz Fest White Plains takes place on Sept 13-17 this year!
The City of White Plains presents the annual four-day Jazz Fest event, featuring an assortment of performances by different artists at different venues and at different times of day. Many of these are FREE of charge. For events that charge admission, purchase tickets in advance online.
On Sunday, the Jazz & Food Festival is held on Mamaroneck Avenue, with vendors and outdoor performances.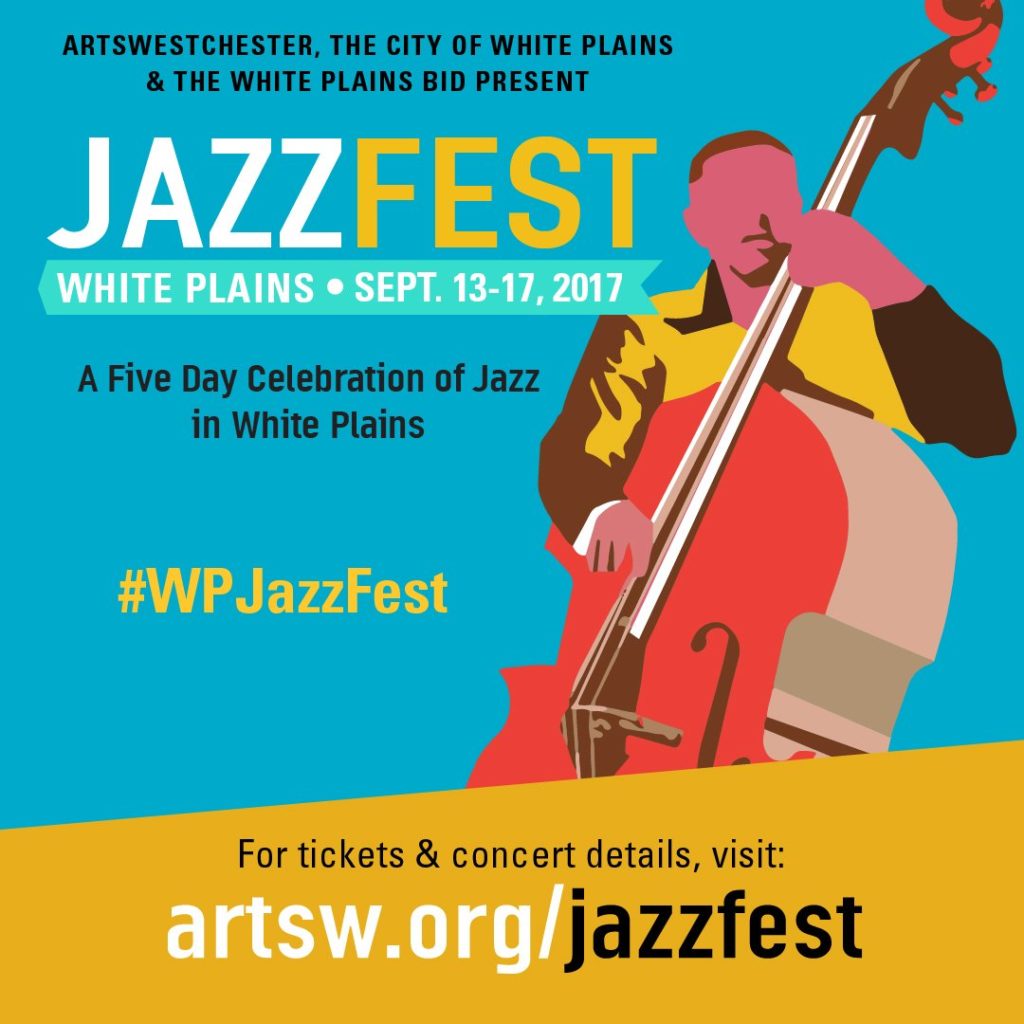 This six-day celebration of jazz in downtown White Plains culminates with the free, outdoor White Plains Jazz & Food Festival featuring five sets of jazz on Sun, 9/17: 12-5:30pm in downtown White Plains. Tues-Sat there is free jazz in multiple venues including the amazing Paquito D'Rivera Quintet (Grammy-winner & former Artist-in-Residence at Caramoor) at the White Plains Performing Arts Center on Saturday night. Check for details here: www.artswestchester.org)