People who follow a vegan diet are always asked two questions. First? How do you get enough protein. Second? How do you build a satisfying meal that's entirely plant-based. If you pay attention to your options, doing so is easy. Quinoa, a superfood, is a wonderful vegan protein-filled option.

I created this dish for dinner the other night, and even someone who dislikes quinoa enjoyed this recipe!

Quinoa with Brussel Sprouts, Pecans and Apricots Ingredients:
6 servings of dry quinoa (or a quinoa & brown rice blend)
1 ¾ cups water
1.5 TBSP extra virgin olive oil
4-5 cups of shredded brussels sprouts
1/2 cup chopped apricots
1/2 cup chopped pecans**
½ cup walnut oil plus ¼ cup walnut oil
½ cup maple syrup
Kosher salt & Black pepper
In a medium stock pot, bring the water, extra virgin olive oil and quinoa to a boil. Cover and simmer for 15 minutes.
In a large sauté pan or skillet, heat a half cup of walnut oil. Add the brussels sprouts, apricots and pecans and sauté over medium heat. Add another ¼ cup of walnut oil as the pan gets dry.
**If you have a nut allergy, you can add hemp or sunflower seeds at the end in place of the pecans
Pour the quinoa, with the remaining liquid, into the sauté pan or skillet. Mix everything together and cover to cook for another 5 minutes. Finish by mixing in the maple syrup and season with salt and pepper to taste.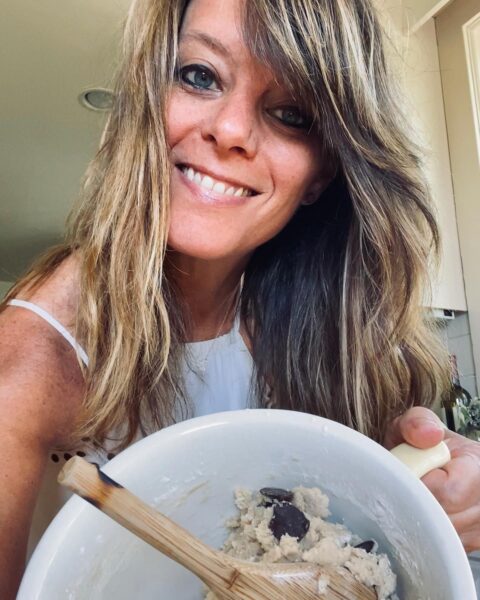 For more satisfying and tasty recipes, healthy tips and more, follow Yonni on Instagram @yonappetit and on her website, yonappetit.com. For private health coaching, which need not be restricted to a plant-based diet, email Yonni for your initial consultation at contact@yonappetit.com.