RINNA BEAUTY LAUNCHES FIRST-EVER ACTIVITATION WITH CUSTOMIZED BEAUTY MOBILE BRINGING RINNA STYLE TO THE LIPS OF NEW YORK
Brand Ambassadors to Provide Samples of Rinna Beauty's Collection of Best-Selling Lipsticks, Glosses, and Lip Plumping Glosses
Celebrity Make-Up Artist Claudia Lake and a Team of Beauty Specialists will Show New Yorkers the Way to Apply Rinna-Style
The brand that kissed the beauty world with success and style is about to give New York City true lip service. Rinna Beauty, whose collection of lip products has become the industry's most buzzed-about must-haves, is launching its first-ever street activation with a branded beauty mobile that will tour Manhattan on Saturday, October 15, and Sunday, Oct. 16. Ambassadors, led by celebrity make-up artist Claudia Lake, will showcase Rinna Beauty's top-selling line with complimentary lip-overs that will leave no pout without. In addition, they will provide tips on application and personalized recommendations on style, color, and texture. Products will be available for sale and include a gift with purchase while supplies last. Fans can begin the journey Saturday, Oct. 15 when it launches on W. 34th Street between 10th & 11th Ave, steps from BravoCon at the Javits Center. For more details on the schedule, fans can follow Rinna Beauty's social media (@rinnabeauty; #rinnabeauty) for by-the-lip detail.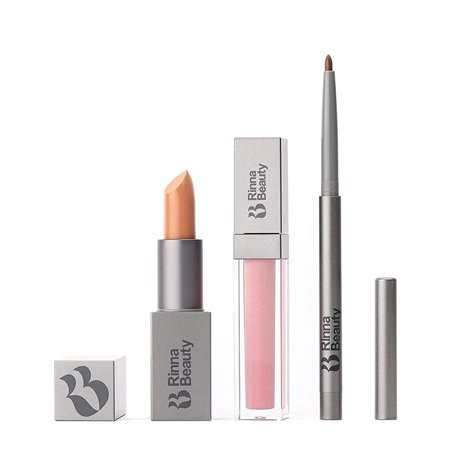 "I am so excited to showcase Rinna Beauty throughout New York City, the epicenter of individuality, style, and glamour," said Rinna, who launched the brand in 2020 and has worked to make it one of the industry's most inspiring success stories. "Our Beauty Mobile is another way for us to share our products and story in a more personalized experience. It's also a tribute to customers and fans who have helped me realize the dream of launching an inclusive and stylish line of beauty products that celebrates who you are and who you want to be."
The 24-foot pop-up on wheels, created by the New York-based event production/ experiential marketing agency Sweeter, features a fully branded exterior customized with Rinna Beauty's logo and its famous founder. The eco-friendly vehicle includes battery-powered capabilities as well as four solar panels on its roof. In addition, it will be stocked with Rinna Beauty products for purchase.
"The growth of Rinna Beauty has been incredible because the fans not only love Lisa, but they have embraced our formulas and provided tremendous feedback," said the President of Rinna Beauty, Cheryl Krakow, who also adds, "With this incredible momentum, we can't wait to take the brand further this season into new beauty categories including our soon to be released Iconic Eyes Collection, Gloss and Go travel size lip glosses in our best selling colors and soon to come body care"
Celebrity and in-demand editorial makeup artist, Claudia Lake, will be on hand to assist fans in selecting ideal lip products and says, "I have worked with top brands throughout my career, and I am blown away by the quality, style, and wearability of Rinna Beauty products. Strong, bold lips give a woman confidence, attitude, and sex appeal and no one knows that better than Lisa Rinna.  I'm looking forward to leading the charge in spreading Rinna Beauty products all over the city."
ABOUT RINNA BEAUTY
Launched in 2020, Rinna Beauty is the realization of a life-long creative process.  Its inspiration came from Lisa's perpetual hunt for high-quality cosmetic products in one line.  After years spent mixing and matching different luxury brands, it became clear that to do it right, she'd need to do it herself.   Now, it's the only product she uses.
Their first product was Lisa's Lip ICON kit, featuring different shades of lipstick, gloss, and liner inspired by Rinna's own signature lips, a look she pioneered long before Hollywood's biggest stars copied the trend on countless red carpets.  Fashion bible WWD quickly co-signed: "Her pout has been a topic of conversation for years."  Lisa keeps an intimate involvement with the development of every product, personally trying samples, tweaking formulas, testing colors, textures, and how long they last.  She has embraced every aspect of the brand since its launch, from ingredients to packaging and marketing.
Rinna Beauty products go beyond nailing a look.  There's a specific focus on lip care with its formulas designed specifically to leave lips healthy and not dried out.  What's more, all Rinna Beauty products are 100 percent vegan, phthalate, and paraben-free that are also PETA-certified cruelty-free.  In 2022, the brand was also certified cruelty-free by the industry watchdog Cruelty-Free Kitty.  What's more, the brand is inclusive of female and male customers of all skin tones.  Adds Lisa: "I envisioned this to be the most inclusive beauty line ever. And I'm talking across the board, every single human on the planet could use Rinna Beauty. We don't worry about our differences, we celebrate them."
ABOUT LISA RINNA
In the realm of Hollywood, few can boast as enduring and prolific a career as Lisa Rinna. With her exotic looks, prodigious talent, infectious energy, and savvy business acumen, she has become one of the most recognizable faces in entertainment, having starred on iconic shows like "Days of Our Lives," Melrose Place," "Dancing with the Stars" and most recently the Bravo reality series "The Real Housewives of Beverly Hills."  Lisa is also a frequent guest host on "LIVE with Kelly & Ryan" and starred on Broadway as Roxie Hart in the 2007 revival of the classic "Chicago" after performing in the show's national tour. Her chic, sexy style caught the attention of QVC, which worked with the actress in launching the Lisa Rinna Collection, inspired by her breezy, West Coast aesthetic.  The line was an offshoot of the Belle Gray boutique, a clothing store (named after her daughters Delilah Belle and Amelia Gray) Lisa ran for 10 years. An accomplished New York Times best-selling author, Lisa has released three books, including "The Big Fun Sexy Sex Book," "Starlit," and "Rinnavation," which reveals her best-kept secrets for staying fit, managing weight, looking beautiful, feeling sexy, and living the best life possible. As a fitness fanatic, Lisa released a series of exercise DVDs for Warner Home Video called "Lisa Rinna: Dance Body Beautiful," which offer unique high-energy cardio workouts created by Lisa and "Dancing with the Stars" choreographer, Louis van Amstel.
ABOUT CLAUDIA LAKE
A veteran of fashion beauty marketing campaigns, editorial projects, and celebrity grooming, Claudia Lake has distinguished herself as one of the most in-demand makeup artists who is sponsored by Chanel, and who has worked with Tom Ford, Isaac Mizrahi, Rebecca Minkoff, and Maybelline, among others. Her work has been featured in Vogue, Elle, Marie Claire, and GQ.  Her 18-year career began at Fashion Institute of Technology and Parsons School of Design, and she went on to work with celebrated makeup artist Pat McGrath.