Rent A Gent, www.rentagent.me, the ultimate playground for successful women, created by women, has launched. Women can now have a man of their dreams at their disposal, by their own rules.  Rent A Gent boasts a wide ranging, exclusive assortment of sexy, smart, and sophisticated men for rent.  Women can browse through a curated selection of men offering their talents, company, and assistance, for the day, evening, or hour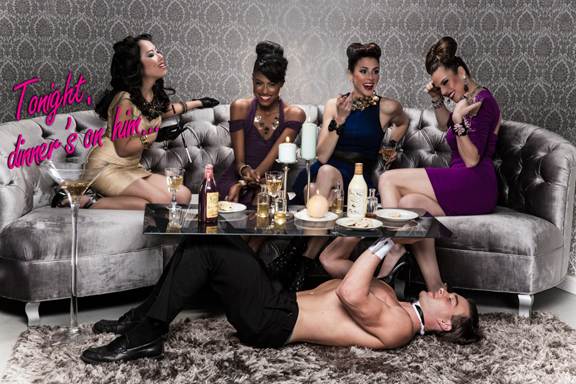 Rent A Gent is breaking the mold and providing a valuable service that has never been available.  Sara Shikhman, a former corporate attorney and serial entrepreneur who frequently speaks at e-commerce industry events, founded Rent A Gent with the idea that women value looks as well as personality and pedigree. After attending friends' bachelorette parties, she saw the excitement good looking male entertainers provided, but recognized today's successful women also need charm and personality from a man in order to have a great time.
Shikhman commented: "I noticed there was a lack of good looking, worldly and talented men available to women. Today's modern women are looking for something different.  Now, with our position of power soaring, Rent A Gent finally offers a new level of male entertainment so women can greatly enhance their social lives."
Rent A Gent www.rentagent.me, the newest site on the scene offering quality, skilled and handsome men available for "rent." Rent A Gent fills a void for the independent, successful, single woman who want to have fun, who may need an extra set of hands for a home project requiring some muscle or yes, looking for a charming stud to strip down to their birthday suit for that unforgettably wild bachelorette party. Forget those lackluster French lessons that you booked, the run of the mill cooking classes, or tiresome music lessons, Rent A Gent provides women with an exciting and stimulating way to learn new skills and enrich their social lives. With women taking over the power positions and making more money than ever, it's the perfect time to introduce Rent A Gent, giving women what they want and when they want it letting them take control of their social and dating calendars once and for all. Why use Rent A Gent?
Just in time for Valentine's Day – Have the hottest date in the restaurant or use Rent A Gent for that sexy V-day bash.

Frustrated by dating or new to town?  Select your ideal gent to find a man who can accompany you to see your favorite band live or cheer on the Knicks in those killer courtside seats you scored.

Have a charity event or dinner at the boss' house on the calendar? Use Rent A Gent to find an Ivy-League grad who can keep the conversation flowing and your fellow guests impressed.

Need help hanging a huge mirror, assembling that Ikea dresser, or drilling holes to hang your new blinds? Rent A Gent will send a cute handyman to your rescue so you can sit back and relax while the work is done.

Wedding season is on the horizon– make your ex melt when you show up to your college pal's wedding with some hot arm candy in tow with impressive dance skills to boot.
Related articles across the web