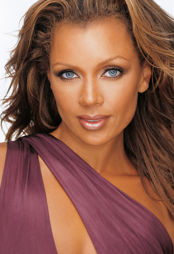 Vanessa Williams has conquered the musical charts, Broadway, music videos, television and motion pictures. She has sold millions of albums worldwide and has achieved critical acclaim as an actress on stage, in film and on television. She is also the recipient of numerous nominations, honors, and awards including Screen Actors Guild, Golden Globe and NAACP Image awards. An accomplished recording artist, Williams sang vocals on "Colors of the Wind" in the Oscar-winning Disney animated feature Pocahontas. She released 8 successful solo albums and had many songs reach the charts, including her most popular hit, "Save The Best for Last."

Now, the Tony, Grammy, and Emmy nominated singer/actress Vanessa Williams brings a night of music to The Ridgefield Playhouse on Saturday, November 4 at 8 p.m.as part of the Ridgefield Magazine Broadway and Cabaret Series. For tickets ($75, VIP Meet and Greet Cocktail Party Tickets $125), call or visit the box office, 203-438-5795 or go online at ridgefieldplayhouse.org. The Ridgefield Playhouse is a non-profit performing arts center located at 80 East Ridge, parallel to Main Street, Ridgefield, CT.
I was honored to sit down with the stunning Vanessa Williams and ask her a few questions about her career and her Westchester connections.
You were born and raised in Westchester, do you ever think of moving? If so where?
"I was born in Tarrytown at Phelps and raised in Millwood, but I did move to Los Angeles from 1985 -1992, the summer after the riots and Malibu fires. But I always wanted my kids to be raised back East. When my eldest was ready for kindergarten we moved to Chappaqua. I didn't plan on moving to the same school system as I had attended, but my parents were close by and I fell in love with the property we bought."
What is your favorite restaurant and what do you order? "My favorite place is the Inn at Pound Ridge. I usually order the spicy margarita and tuna tartare, but I'm flexible with the entrees depending on what's in season. I've been going there since the '90s, but when Jean-George took it over, the Inn became the hot spot."
What is your number one beauty secret? "My micro current facials. I own 2 machines and schedule sessions at salons in cities wherever I am working."
Do you have a personal motto? "Yes, I have a few:
Success is the best revenge.
Dare to be different.
Who cares what others say – do you!"
What would be your Dream role? "My dream role has yet to be written, But it would have the fire of Anita in Westside Story, the fluidity of Shakespeare and the sensuality of Rita Hayworth."
What was your most challenging role? "My most challenging role is that of being a mom to four kids. The work never ends and you are always second guessing your decisions. Professionally it was the role of Aurora in Broadway' s Kiss of the Spiderwoman. Non-stop singing, dancing, climbing, but the biggest thrill to debut on Broadway in that show!"
What role was the most fun? "Wilhelmina in Ugly Betty. Each episode I had no idea what my character would be up to but it was always a blast!"
How do choose to accept a role? For instance, you just did cameo on Modern Family how does it come about? "After being in show business for over 30 years, you realize it's a small world. I worked on Modern Family because the writer of the episode I was on was a writer for Ugly Betty as well as the casting director. Plus I had just performed in July with Jesse Tyler Ferguson in Sondheim on Sondheim with the LA Philharmonic at the Hollywood Bow