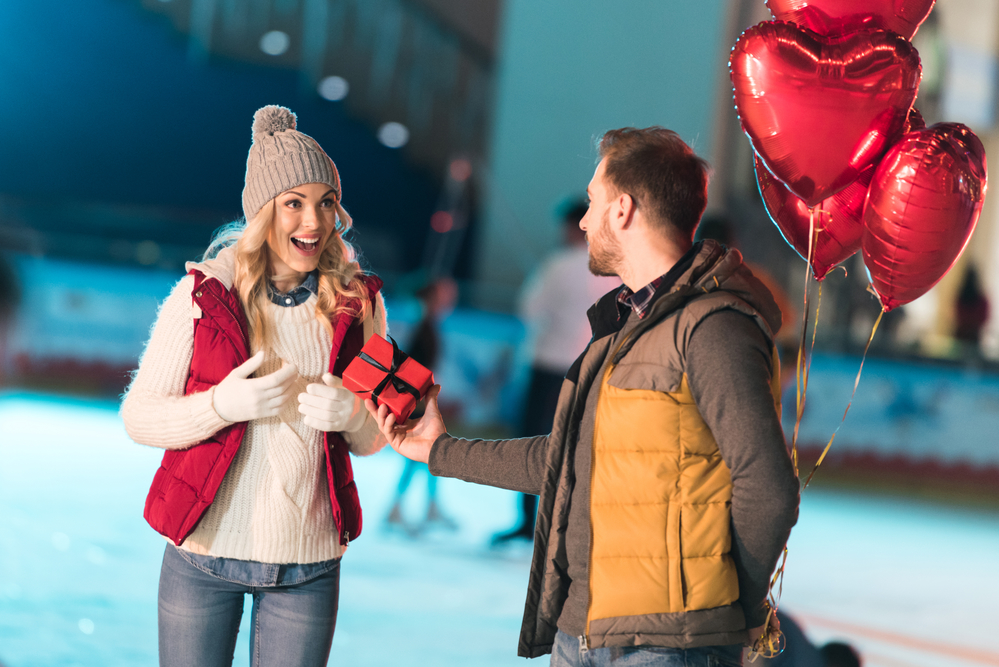 An emerging body of evidence suggests that guys who jump at the chance to give gifts are better lovers than stingier fellows.
Gift-giving guys "value women and wish to show their appreciation with gifts that are meaningful and love that is tender," writes Yale fellow Rita Watson in Psychology Today.
But not all gifts are created equal. In this season of romance, look out for six romantic Valentine's Day gifts that strongly signal your man's commitment.
Tasteful Jewelry
Jewelry is a commitment-signaling mainstay. The real art is in the choice. Truly committed guys choose tasteful, understated bracelets and necklaces that they know their partners will be proud to wear. They steer clear of gaudy baubles that say more about their own insecurities than their feelings for you.
A Rose That Lasts a Lifetime
A bouquet of flowers is the archetypal Valentine's Day gift, right up there with jewelry. Unfortunately, it's also among the most fleeting — only romantic nights out fade faster. This is why an increasing number of gift givers are opting for a more permanent symbol, such as a rose dipped and preserved in gold. You can find out more about this and other holiday facts in this Valentine's Day guide.
An Unforgettable Night Out
A romantic dinner it itself may not be an adequate signal of commitment. A thoughtfully curated evening out — dinner, drinks, a show, and whatever else he can think up — is a different matter. If your guy is willing to go through the trouble of organizing a personalized, multi-part evening for the two of you alone, it's a good sign. If he's willing to do so consistently and without complaint, he's a keeper.
A Creative Flourish
Your guy shouldn't have to take out a second mortgage to demonstrate the depth of his affection for you. A handmade or salvaged gift can (and often days) say more than any single piece of jewelry can. The real test is whether your guy's creative gift is really for you — or meant merely to show off his skills.
A Nod to Pragmatism
Not everyone finds pragmatism romantic, but there's certainly something to be said for gifts that cut right to the chase. The best pragmatic gifts blend practicality and thoughtfulness: say, a multi-subscription streaming service package paid up one year in advance or an automotive accessory you've been meaning to get for yourself for months.
A Hot Ticket
Hot tickets aren't cheap. They sell out in the blink of an eye. And they require weeks or months of advance planning.
For truly committed guys, these obstacles mean nothing. When your man is willing to hit "refresh" incessantly until tickets go on sale, he's serious about doing right by you.
Is Your Guy Committed?
Giving a memorable gift isn't the only way your guy can signal his commitment, nor should it be. Still, the first truly commitment-worthy gift is an important milestone in any relationship. Here's to hoping he passes the test.