Have you decided to install the floors in your home by yourself? If you have, you'll get to save money that you'd otherwise pay a professional, and this can get pretty expensive. If you take up this DIY project, you will work on your own terms, depending on your timeline and schedule. The finishing result can be anything you want it to be. At the end of the project, you will feel proud of what you've accomplished. It surely isn't that easy, but it's worth the effort.
Here's our guide on how to replace floors by yourself according to flooring type.
Vinyl Flooring
Vinyl flooring is cost-friendly, easy to do by yourself, and the material is waterproof, making it perfect for bathrooms and basements. The first step is to measure your room's dimensions to determine how much vinyl flooring you're going to need. Make sure to get extra inches to make up for the parts you trim and cut.
The next step is to make the subfloor smooth and flat. Get a patching compound to fill all the low areas and holes. Spread it with a trowel and let it dry. In the end, you have to make sure the subfloor is clean. Then, mark the vinyl, determine where to cut it, and do the cutting using a utility knife or shears. Next, lay the vinyl and make cuts around the obstructions. Afterward, you add double-stick tape every 2 feet to the edges. Remove the backing of the tape and roll back the vinyl to stick to the subfloor. Finally, remove excess parts, spread adhesive material, and attach the flooring to it.
Laminate Flooring
Like Vinyl, laminate is a synthetic product made to look like other materials. It's also easy to install and is inexpensive. Additionally, it's durable and perfect for a home with children and pets. However, they're not ideal for kitchens and bathrooms. If you like both laminate and vinyl, you can get hybrid flooring. It's durable and suitable for all rooms in the house.
To add laminate flooring, you first measure the room and calculate how much flooring it needs. If the room isn't too big, you can measure it by the flooring itself. You then add the underlayment and trim it to be fitted against the wall. Then, lay the laminate planks starting with the first row at the longest wall, from right to left. Maintain a gap between the floor and the wall as instructed and place scrapes of wood as spacers to fill it. After finishing the first row, plan the next rows until you reach the last one. The final step is to remove spacers and add molding baseboards to hide the gaps.
Hardwood Flooring
Hardwood has a variety of shapes and colors and is known for its classic and classy look. Like laminate flooring, hardwood is not the best option for bathrooms and kitchens. It's also a bit expensive compared to laminate and vinyl, and not as easy.
You begin by removing the existing floor and making sure that the subfloor is in perfect condition. It has to be free of moisture, mold, warping, or wood crumbling. If it's in a less than ideal condition, you might have to replace it. Now that the subfloor is leveled and smooth, you can start nailing down the floor planks. You will use nails and air flooring nailers to do so. After you're done, you have to let the floor acclimatize for a few days.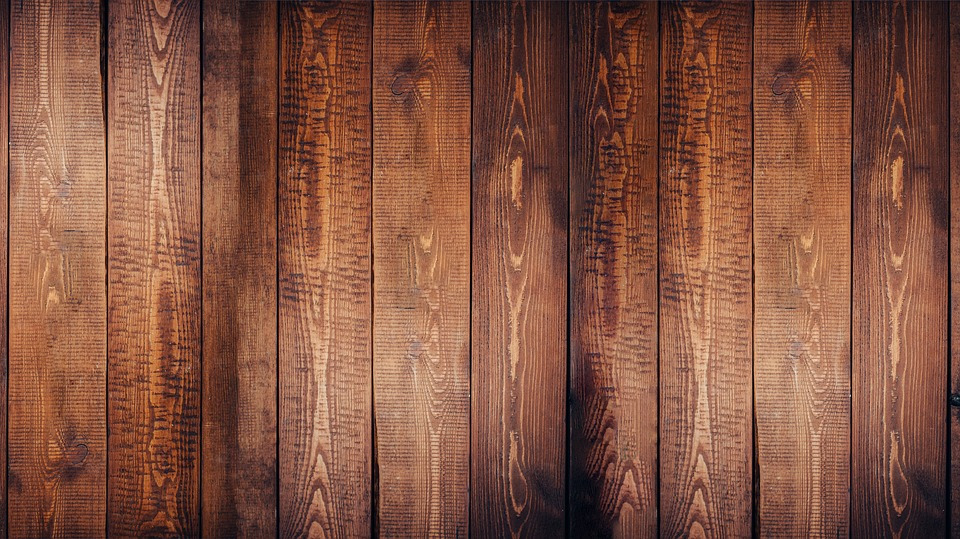 Tiles
Tiles come in a variety of materials like ceramic, concrete, stone, or ceramic. They're more expensive and require more hard work to install than other flooring types. Some experts say that porcelain is the best choice when it comes to material. That's because it's easy to clean, durable, and can last for many years.
An important first step is to add a cement underlayment to the room. Then, find the center and add a chalk line to mark it. Next, you lay out the tiles and add spacers between them to ensure proper space. Use mortar or adhesive to install the tiles, depending on the manufacturer's recommendations. Allow the adhesive material to cure overnight, mix, add the grout, and then clean the tiles.
After deciding on the type of flooring you want to add to each room, you have to do thorough research. Find out what material type each room requires for you to finish the job. Be extra careful when working on the flooring as there's not much room for error. When using sharp tools, try to be attentive so as not to hurt yourself. Don't forget to research how to maintain each type of flooring before you look into installing them.