There are so many reasons why you should contemplate selling your old car. It could be to make room for a new one, which is, of course, a welcomed blessing, or it could be as a result of increased maintenance costs. You could also sell your car to foot some really demanding expenses. Whatever your reasons are, you'll not want to sell the car in its current conditions unless it's in pretty good shape.
A car's value depreciates with time. The minute the odometer hits certain digits, there's no reversing the effects of time unless with various mechanical applications that will be geared towards improving the car's condition. This is what entails improving the car's worth. Without further ado, here's how to increase the value of your car before selling it.
Ready Your Car's Paperwork
No one is willing to invest in a car that lacks a few papers. These are red flags that could indicate potential liabilities, something that not so many second-hand car buyers would be willing to risk. So, what if the car's title is held by the bank? You might ask. Well, this has for the longest time been a reason for concern to most if not all car sellers. If your car was financed by your bank, you'll need to contact them and inform them of your plans. Remember, all they need is their money back, and once the payoff has been completed, it gets easier from there.
You might, however, be required to wait a few days even after making the payment to your bank before they can release the title. In line with Chad Kabbara from motorsonwheels.com/sell-my-car-in-houston-tx, you could consider selling your car to a car dealership agency and in so doing, save yourself from such fears or the worries of costly car touch-ups. The thing is, you'll want the car sale process to be as painless as it can but you'll still be required to produce the car's paperwork. Below are ways to find a car dealership agency. They include:
Honesty comes first
Years of experience
Good reputation
They must be certified and insured
Ensure That The Car's Maintenance Is In Top-notch Conditions
On the day your buyer comes for the car inspection, save yourself from embarrassing moments by ensuring that your car's maintenance is in top-notch condition. One of the many things car buyers will be interested in is the engine's condition. By this, ensure to reseal any leaking gaskets. Anything else under the hood should be clean and dry. You could call in an expert mechanic to help you in a pre-inspection exercise.
Car Exterior Fixes
A faded paint job could mean that the car is older than it looks and you don't want this when selling your car. The point here is to increase the car's value and retouching your car with fresh and vibrant paint could work wonders towards increasing your car's value. It's important that at this time you eliminate the minor scratch marks, peeling, faded paint job, or a delaminated coat with either minor or extensive paint repair options.
Wheel Replacements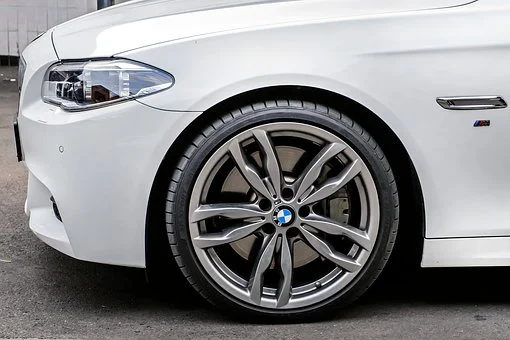 Guys, it's one thing to sell a car with plain old tires, and it's another when you enter a car deal with a vehicle that has new tires and shiny rims. This is a sure-fire way to increase your car's value. Replace those manufacturer rims with some polished shiny alloy rims. This will help to show that you've been taking good care of the car. If it's not within your range of budget, you could ensure that the tires are clean and the threads are in good condition.
The Car Should Be Squeaky Clean
A good car buffing or waxing could be all that it takes to get your car shiny and looking clean. Additionally, an all-inclusive car cleaning exercise is also welcome. Ensure that the interiors are clean and smelling good. No one wants to buy a car that has food crumbs lying on the seats and floors. These are tasks you can easily DIY right at home. All you need are car cleaning products and tools to make it easier.
It doesn't take much to increase the value of your car. While it might cost you to get the car fixed up and ready for the sale, it's an investment that will pay off. When consulting with the experts for any car repairs, ensure that they are credible. Also, they should provide you with cost-effective options because come to think about it, you don't want the repairs to cost you more than you can afford.