Online shopping is slowly killing our high streets. Online shopping is very popular, easy, and accessible, and means you do not need to go out, and can simply just lift a finger and have all of your groceries delivered. You are also given the opportunity to find fantastic deals on products you ordinarily could not, were you to go into the store physically.
This page will seek to tell you how exactly you can get a lot of value when you are doing your shopping online. Finding the right deal can be difficult if you do not know where to look, and that is exactly what this page will help you with.
Here are a few ways for you to get maximum value for your money when you are shopping online.
Read Online Reviews
Online reviews give you a great insight into the product you are going to buy and allow you to find the best deal available to you. The professionals of ConsumerFiles.com, an online review website, say that customers have an endless universe of options and possibilities. This endless universe of options and possibilities can be difficult to manoeuvre, especially when it comes to buying products.
If it were not for reviews, consumers would be unable to determine whether or not a product would be worth purchasing. Reviews have allowed customers a glimpse into how products truly work after purchase, without having to spend a penny. This enables consumers to determine the true value of a product and establish whether or not it is worth making the initial purchase to buy it.
Online reviews can be created fraudulently, which is why it is important to only read trustworthy review websites.
Cashback Sites
Cashback sites are a great way to claim back hundreds of pounds of your money. It works by signing up for a cashback website, and then clicking a link offered through them to a retailer that you shop with and buying products – they will receive money for bringing traffic to the retailer's website and the cashback website will pay you some money in return.
Some people back thousands of pounds a year doing this, and it is fantastic to make yourself a bit of money on the side.
Search for Coupons
There are thousands of websites that are designed to help you find coupons available for the websites you shop on. Coupon websites are a great way to get maximum value for your money and can ensure that you never have to pay full price for a product.
There are millions of coupons available at one time, and the likelihood of there being one available for the website you are shopping with is very high. Coupons are one of the most searched for things on the internet. Only use coupons from trusted websites to avoid falling victim to sophisticated fraud.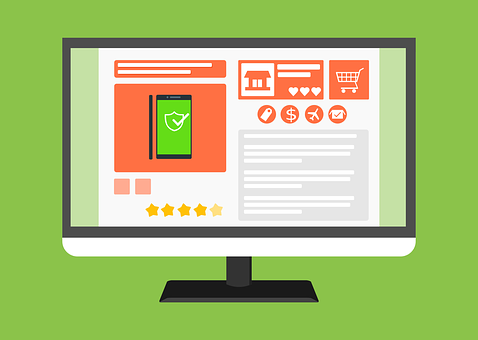 Buy More, Pay Less
This is a trick most people know about. Very often, you will put an item that is £99 in your shopping basket – only to discover that delivery is only free on orders over £100. The trick here is to include an item that just costs a pound, like a pencil, or a pen, and you will, therefore, push your order over the delivery threshold. Delivery can be very expensive and can cost between £5 to £10. Pushing your order over the threshold is a fantastic way to save yourself a little bit of money and get more for it, too!
Hidden Flash Sales
You can sign up to online fashion clubs that will give you access to hidden flash sales that can last for up to five days with huge brands. These sales are ordinarily hidden to the public, and by joining online fashion clubs, you are given entry to a secret world of huge discounts! Some of these sales can go for up to 70% off of the retail price – which when buying designer – is a huge discount! Search around online for these fashion clubs and you will likely find one that offers discounts on the brands that you love.
Overseas Retailers
Some overseas brands that you can find on your high street will offer you the same products at a discounted price when you use a .com instead of a .co.uk. Due to the discrepancies in currency between the U.K. and the U.S.A., you can bag yourself some huge savings. Watch out for import tax, however!
Now you know a few ways that you can save some extra money online. Shopping online has never been easier, and the deals are abundant. Watch out for fraud and scammers when shopping online, however, as they are unfortunately everywhere.