I have only 6 Center Orchestra seats for Head Over Heels (The Go-Go's Musical). Let me know ASAP if you want to come.  The tickets are $175 each.  They will go-go fast!!!!Hurry!!! Email me at stacyknows@gmail.com with your phone number if you are interested.
#HeadoverHeels is an Elizabethan musical set to #gogos music with a diverse cast, great choreography, an important social message and an all female band  #wegotthebeat
The mix of '80s music and 1680s setting is every bit as ridiculous as it sounds, and that's a good thing. "What makes the show click," says the San Francisco Examiner, "is its outstanding cast and director Michael Mayer's keen sense for just how far to milk a gag and when to pluck the heartstrings.
Featuring the Songs of Pop Icons
THE GO-GO'S
Directed by Tony Award® Winner
MICHAEL MAYER
Choreography by Emmy® and Drama Desk Award Nominee
SPENCER LIFF
Music Supervision, Orchestrations and Arrangements by Tony Award® Winner
TOM KITT
Based upon The Arcadia by 
SIR PHILIP SIDNEY
Conceived and Original Book by Tony Award® Winner
JEFF WHITTY
Adapted by 
JAMES MAGRUDER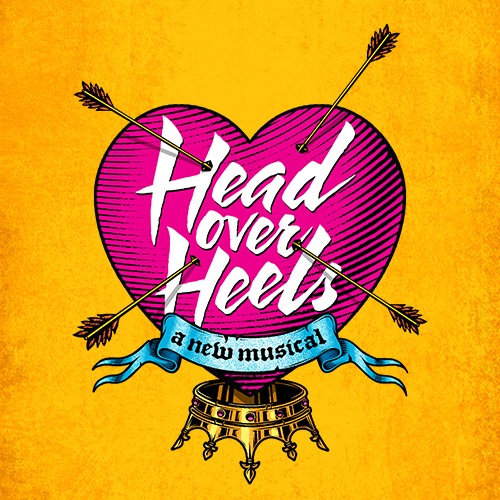 Head Over Heels is the fearlessly fresh new musical comedy from the visionaries behind Hedwig and the Angry Inch, Next to Normal, American Idiot, Spring Awakeningand Avenue Q.
An inspired mash-up of posh and punk, Head Over Heels is an Elizabethan romp about a royal family that must prevent an oracle's prophecy of doom. To save their kingdom, the family embarks on a journey where they are faced with mistaken identities, love triangles, sexual awakening and self-discovery.
Set to the iconic pop music of The Go-Go's, Head Over Heels delivers an experience unlike anything you've ever seen.