Memorial Day 2017 marks the 16th anniversary of Madison & Mulholland's Hampton Gift Bag program. When celebrities, VIPs and Hampton-ites make their way to their summer homes they will be treated to our 2017 Memorial Day gift bag sponsored by FreshBakedNY.com. The award-winning Hampton Gift Bag program was designed to encourage reading and literacy.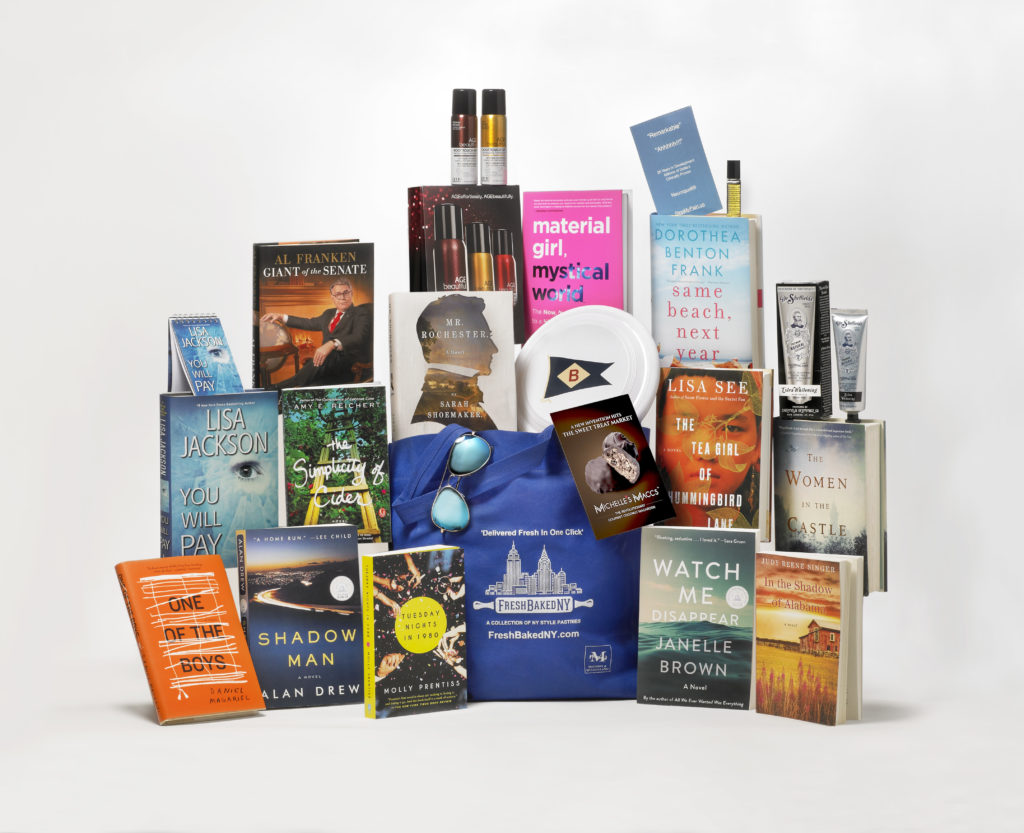 Celebrating 16 yrs!!
The Memorial Day Hampton gift bag is ready!!
Reserve here! We can ship!
HamptonGiftBag.com
Note each gift bag contains a minimum of 7 books from our collection.
What's in the Bag: We offer a variety of products including this summer's bestselling including Al Franken Giant of the Senate; In the Shadow of Alabama; Material Girl, Mystical World; Mr. Rochester; One of the Boys: Same Beach, Next Year; Shadow Man; Tea Girl of Hummingbird Lane; The Simplicity of Cider; The Women in the Castle; Tuesday Nights in 1980, You Will Pay (and complimentary notepad; and Watch Me Disappear. A limited number of the bags will also include: AGEbeautiful Root Touch-Up Temporary Hair Color, Dr. Sheffield's Premium Natural Toothpaste, Madison & Mulholland's polarized blue aviators, Schick's Hydro-Boost Razor and Baron's Cove frisbee and discount gift card. Due to the large number of books, each gift bag will contain a maximum of 7 books.
Where to pick up your bags: If you are in the Hamptons they will be offered free to guests at Southampton Inn, Baron's Cove, Hotel Indigo, Riverhead.
You can also pick up your gift bag at the Lucille Khornack Gallery in Bridgehampton-
NOTE: These gift bags are free, however we recommend you reserve your gift bag before they run out. There is a $9.59 reservation fee which offsets the cost of packing and delivering the gift bags. Gift Bags are packed by ARI-CT, a non-profit organization in Stamford CT. Shipping is available for a fee.