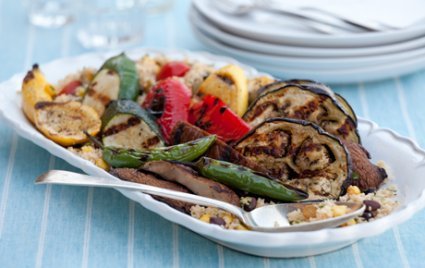 Honestly, it's hard to think about summer ending when it feels like we've only just gotten to the best of it. Once those back-to-school sales start creeping in, you know it's time to double down and squeeze in as much fun and food as possible.
Right now is the time to eat all the fresh tomatoes, peppers, summer squash, eggplant and stone fruits you can. Their fragrant flavors are at their peak right now, which means you should use them in a wide variety of ways.
Produce this perfect needs only minimal accompaniment — try out a few of our Health Starts Here® recipes that let fresh flavors shine.
Learn to Cook: Grilled Summer Vegetables