These teens have it all — hot summer hookups, wild parties and family money. Until they don't.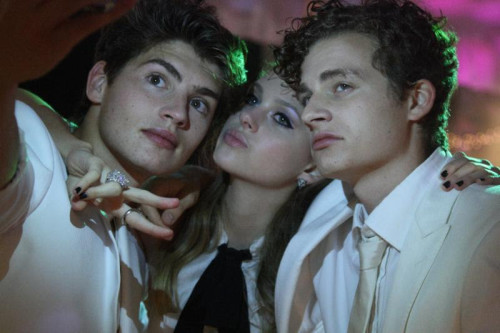 Remember how much fun it was back in the summer of 2008 (right before the big financial crisis hit). It was Gatsbyesq.

 Fisher Miller,is swept up in a heady world of absentee parents, plentiful booze and casual sex.  As the looming financial crisis spirals out of control, the once seemingly endless stream of money begins to dry up; friendships, romances and marriages melt down; and the glamorous veneer that once was turns toxic.
Directed by Holy Rollers
  Kevin Asch, Affluenza hits theaters and VOD July 1

1.
This films stars hot up-and-comers Nicola Peltz (Transformers: Age of Extinction, "Bates Motel"),Grant Gustin ("Glee," CW's "The Flash"), Gregg Sulkin (MTV's "Faking It," "Pretty Little Liars") &Ben Rosenfield ("Boardwalk Empire") and veteran actors Steve Guttenberg & Samantha Mathis.
Your rich-kids movie of the summer
Suburbia, 2008. Swept up in a heady pre-recession world of absentee parents, plentiful booze and casual sex, aspiring photographer Fisher Miller (Ben Rosenfield) escapes his middle-class life for the moneyed mansions of the young, beautiful elite. With a stash of high-quality weed and a vintage camera, he gains access to his gorgeous cousin Kate's (Nicola Peltz) circle of wealthy and indulged friends, just as their entitled reality is about to spin out of control. A revealing take on the hidden perils of privilege
– In Theaters and On Demand July 11th!