Have you been to Cuba yet?  You know it's on your bucket list.  Wouldn't it be great if you could go with a friend who is passionate about this tiny beloved county, who knows the ins and out.
What if that friend could arrange EVERYTHING!!!!
Going to Cuba with Evan is just that. Evan is a stylist who fell in love with Cuba. She is passionate about this country and wants to share that passion with you.
She arranges the fashion and art tours, accommodations, which are not only beautiful but safe,   Hip and cool restaurants and home cooked breakfasts and of course, salsa dancing.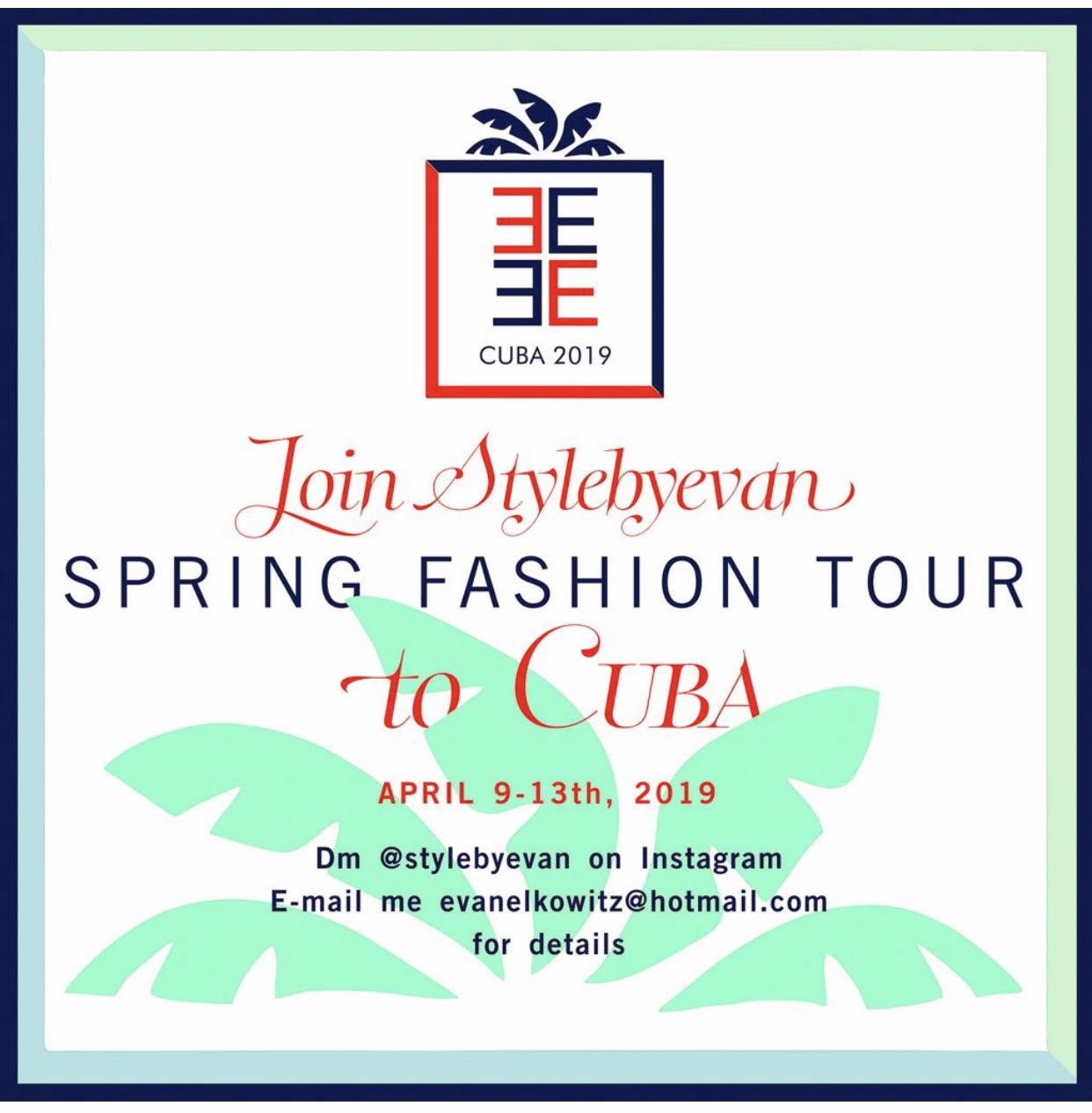 Join my friend Evan  on  her spring fashion & art tour of Havana! April 9-13…
Meet Evan's Cuba!!! You will love it.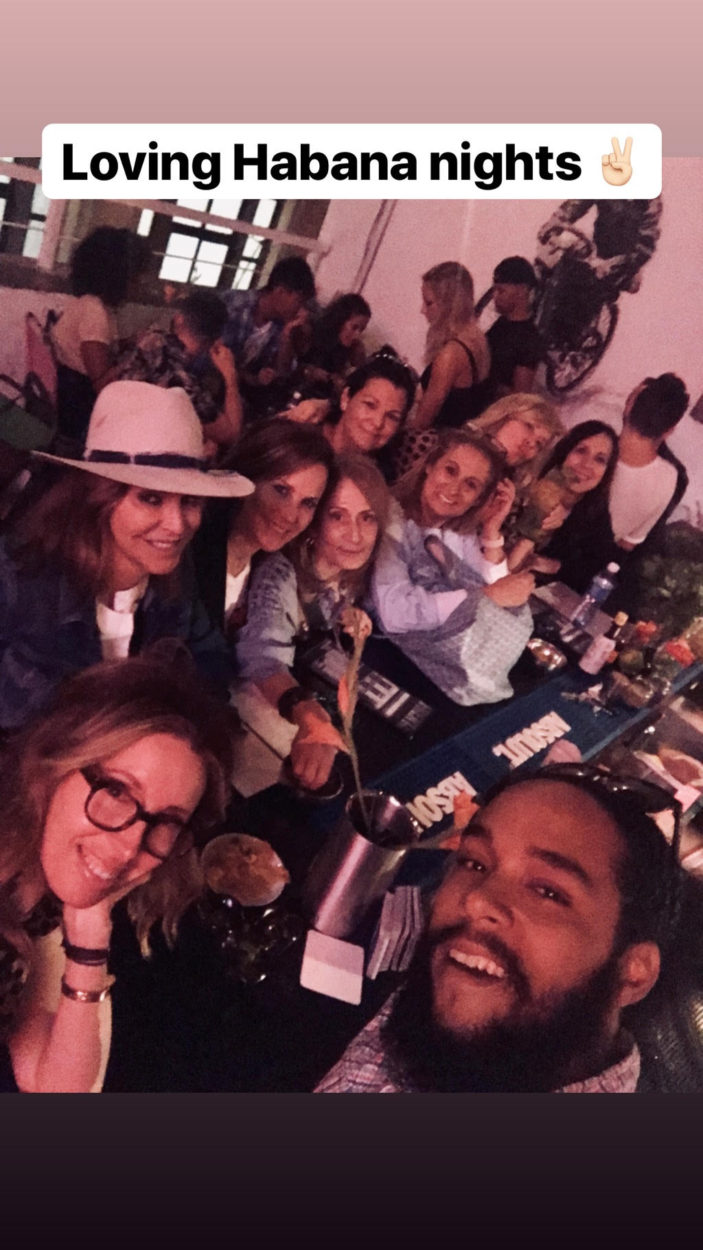 Go experience Havana with Evan and you will fall in love with its people and culture.
This is what they are saying…
Evan, I really took a leap of faith following you to Cuba considering I met you once in a bar in Aspen for about 2 hours and never saw you again!  But I did start following you on Instagram and I started seeing your posts from Cuba. First visit, than the second and so on. Until finally you announced a fashion and art tour to Havana and I wanted in!
This trip you put together was everything and more. The accommodations were great and I felt safe. The home cooked breakfasts  were delicious! I enjoyed meeting the fashion designers whom you now call friends. The restaurants were also delicious and fun, hip and cool. Oh the live music, that was so so good. Especially when I was asked to salsa with some very handsome young men. The fashion show you collaborated on was perfect.
The day we spent at the temple and the dance school, the cancer center and the home of 3 very talented artists was so memorable. And there is so much more.
But I am tired of typing, so I will say to anyone wanting to go on Evans tour, just do it!!
Go experience Havana with Evan and you will fall in love with its people and culture.
Best, Alison