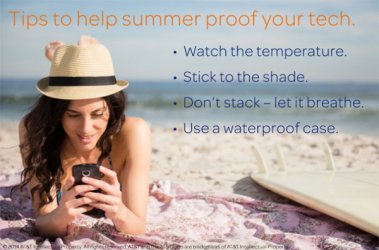 Sand castles, pool parties, picnics, road trips….
Sand castles, pool parties, picnics, road trips – here's to the first official week of summer! The perfect opportunity to get out doors, enjoy the sunshine and update your profile pic to a new #selfie to show off that suntan. If you're planning to bring along your smartphone, tablet or other device before hitting the great outdoors, consider how you're planning to keep it protected.
Tapping and swiping your beloved gadget with lotion coated hands while balancing on an inner tube might not be the best idea. So to avoid such disasters; check out these simple tips to help summer proof your tech:
Seek the shade. Did you check the temperature? If you're seeing triple digits – forget putting your beloved device on an exposed, sunny lounge chair. Direct, intense sunlight can wear down your battery and cause temporary loss of the screen display. Instead, seek an umbrella or any shade to stash away your device while enjoying the sunshine.
Don't stack. Allow for your devices to air out. That means don't stack your smartphone on your tablet on top of your laptop. Don't be ashamed – we've all done this before. It's important to give your devices some breathing room – inside and especially outside. Leaving them stacked in the sun is only going to conduct some serious heat and cause your battery to burn out.
Keep it clean. The beach is sandy, sun tan lotion is greasy – and the deep end of the pool is just flat out dangerous. An innocent belly flop could lead to a splash capable of drenching your device in chlorine. Our advice to you is find a waterproof case that will keep the dirt and grime off your phone. Check out our slideshow below of a few cases you might consider!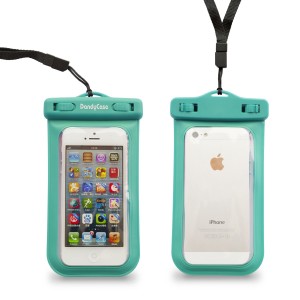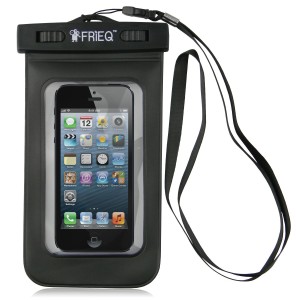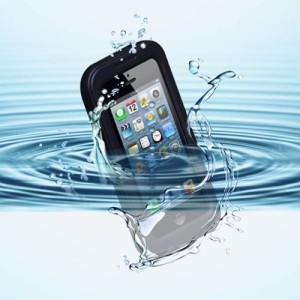 Related articles across the web