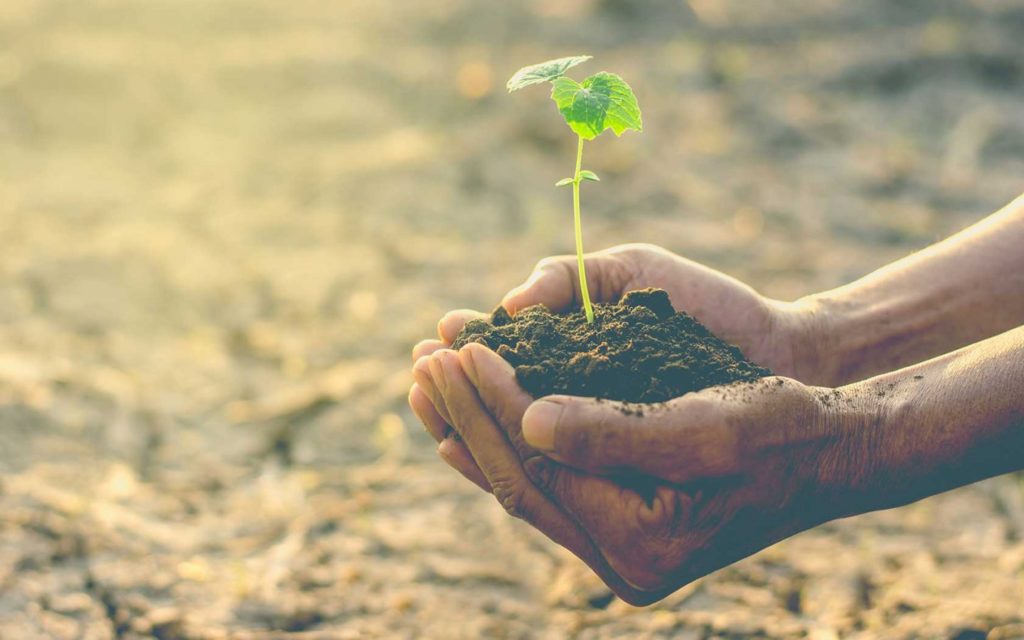 When it comes to improving our skin & gut health and boosting our brain capacity, most of us are eager to go the extra mile in order to make sure we are as healthy as they come. Fortunately, you don't have to look for the miracle cure in order to become healthier. Fulvic acid is finally here to stay, and is quite affordable.
So what actually is Fulvic Acid?
Considered by many nutritionists the "ultimate nutrient booster", fulvic acid is a natural compound that resides in the soil. Since we have been made of dirt (according to Genesis), there is a strong correlation between soil and our health.
As an active chemical compound found in rich soils and humic deposits, fulvic acid enables the human body to absorb nutrients at a higher rate. The list of nutrients includes antioxidants, probiotics, minerals, vitamins and fatty acids.
Since fulvic acid can help your body to access nutrients at a higher rate and boost your nutrient intake, it is an excellent way to improve gut health, boost immune functions, enhance digestion, protect cognitive health, boost detox, improve energy levels and minimize damage & inflammation.
Benefits of Fulvic Acid for your Body
Ongoing research over the years has proven that fulvic acid is extremely rich in bioactive substances, such as free-radical scavengers, supercharged antioxidants, hormones, nutrients, natural fungicides and natural antivirals. Here are 5 big benefits of fulvic acid for your body:
Promote Gut Health
In the past, fulvic acid was used by the Himalayan tribes to treat digestive problems and to promote gut health. The probiotics in fulvic acid have been found to boost the production of good bacteria and deal with the "leaky gut" syndrome.
Boost Nutrient Absorption
Thanks to its organic compounds, fulvic acid can boost digestion and enable you to make the most out of each meal. In addition to providing raw nutrients to the body, this unique substance makes your cells more permeable and boost the absorption rate of nutrients inside your body. Moreover, it helps to restore your body's optimal Ph levels.
Protects your Skin
According to a 2011 study conducted by a group of scientists from the University of Virginia, fulvic acid supplementation can dramatically reduce the symptoms associated with eczema. This solution helps in treating wounds, rashes and scratches. It also protects your skin from dangerous fungus or microbes.
Improve Brain Health
Another huge benefit of fulvic acid is that it protects you from Alzheimer's and other cognitive disorders. Studies show that the active components in fulvic acid protect your brain cells from harmful oxidation and free radicals.
Perfect for Detox
Last but not least, fulvic acid comes with unique detox abilities. Humic acids such as fulvic acid are quite beneficial for improving energy levels and for normalizing digestion thanks to their capacity to break down metals and toxins that enter the body. The presence of phonolites and carboxylate within fulvic acid enable your body to fight off and remove toxins. List of online bookmakers in Nigeria see here . Bookmakers are rated by six parameters: reliability, live and pre-match rates, attractive odds, ease of use and online support. List of online bookmakers in Nigeria see here . Bookmakers are rated by six parameters: reliability, live and pre-match rates, attractive odds, ease of use and online support.
Conclusion
Fulvic acid might be quite ancient, but its benefits and uses for the human body have been unveiled just recently. Try out a fulvic acid supplement and discover for yourself the huge benefits of this humic acid for your gut, skin and brain.