FREE THE NIPPLE, the film that inspired the empowering real-life movement supported by celebrities such as Miley Cyrus, Lena Dunham, 
Russell Simmons, Rihanna, Cara Delevingne and more!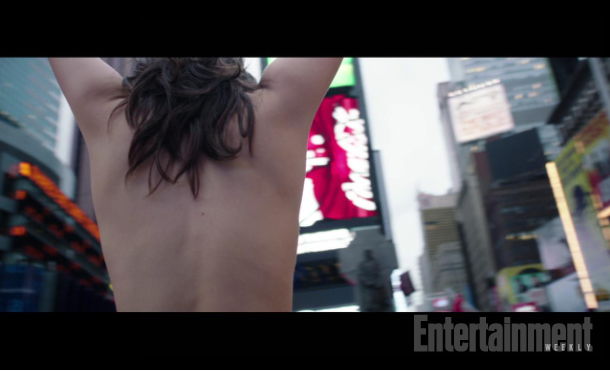 FREE THE NIPPLE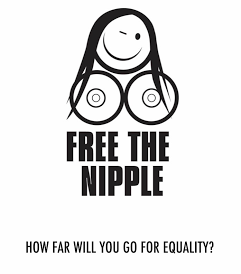 Directed by Lina Esco
IFC FILMS WILL RELEASE FREE THE NIPPLE ON

DECEMBER 12, 2014

 
THEATRICALLY AND ON VOD.
Today, in the USA it is ILLEGAL for a woman to be topless in 37 of the United States of America in some states that includes breastfeeding. In less tolerant places like Louisiana, a woman exposing her nipples can carry a sentence of up to three years in jail and a $2,500 fine. In New York City, in 1992 it became LEGAL for women to be topless in public, but the NYPD continued to arrest women, so we took to the streets with cameras and our cast to fight these Puritanical injustices first hand. By the end the production, Free The Nipple morphed into a "real life" revolution that transcended the bounds of mere entertainment. Famous graffiti artists, mobs of dedicated women, and celebrities from Miley Cyrus to Liv Tyler and Lena Dunham jumped on board and ignited a national media blitz that has transformed into a powerful movement to Free The Nipple in America. Other celebrity supporters include Cara Delevingne, Shepard Fairey, Kendall Jenner, Adrian Grenier, Rihanna, Elizabeth Jagger, Scout Willis, Rumer Willis, Soko, Suki Waterhouse, Kellan Lutz, Dree Hemingway, Russell Simmons.
ABOUT THE FILM: A group of fearless women fight for their right to go topless in public, as they smash societal taboos one bare breast at a time. Based on a true story, this spirited satire follows New York City activists Liv and With, who take their crusade for gender equality from the streets of the urban jungle to the courts. More than just a movie,Free the Nipple has launched an empowering real-life movement, inspiring women across the globe to take back their bodies.
Director: Lina Esco
Writer: Hunter Richards
Producers: Lina Esco, Hunter Richards, Lisa Azuelos, Julien Madon
Co-Producer: Gigi Graff