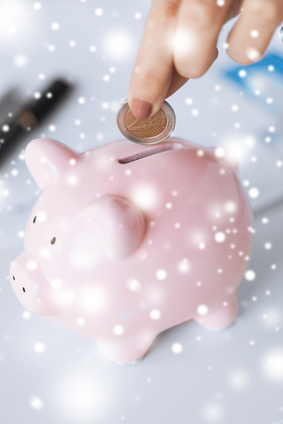 Americans are generous people. Giving USA reports that total giving in 2012 topped 316 billion dollars. Most of that figure, roughly 72 percent, was donated by individuals, and not by corporations. Average working people with families to care for understand better than anyone, how tough the holidays can be when paychecks are already spread thin by keeping a roof over everyone's head. Having extra money laying around for gifts and celebrations is rare for many American families. Perhaps that's why nearly 70 billion dollars was donated to health and human services charities last year.
If your family would like to make the holiday season a little brighter for families that are less fortunate, there are several worthy online charities to choose from. But before you start handing over account numbers and other personal information, remember that the holiday time is "high season" for scammers and identity thieves, as USA Today reports.
Here are some safe purchasing tips to stay afloat:
Never respond to an email soliciting donations, and don't click on emailed ads to see the content.
Some scammers set up fake charities with familiar names like the "American Stroke Recovery Foundation." Make certain the name, logo and url (website address) match. If they don't, do more research or choose another cause.
Secure websites have an address that begins "https" instead of just "http."Look for the "s" at the end before giving credit card information to any Internet site.
Watch some free Lifelock videos to learn more about protecting your identity while giving online.
Keep your receipts in case of any discrepancies.
Use a service like Network for Good or Just Give, as USA Today suggests. These sites help givers connect with reputable charities that have already been vetted. (3)
Suggested Charities
American Red Cross – We tend to the think of the Red Cross as an organization that helps during a natural disaster, but local branches of the organization help families pay energy bills and provide other community services. Speak with a local representative of the Red Cross to learn more about how your charitable dollars will help families in your neighborhood.
Operation Homefront — This organization serves military families, offering financial assistance, providing food or help with transportation and home or auto repair. Operation Homefront is especially concerned with wounded veterans and their caregivers, according to its website, OperationHomefront.net.
Operation Roundup – A simple method for giving, Operation Roundup is not a charitable organization, but a program offered by energy companies state by state, according to MTMC.com. The program allows customers to pay a few cents more each month by "rounding up" their energy bill to the next highest dollar. The extra payment is used to assist families in the area in a variety of ways. To learn if your utility company participates in this program, speak with a service representative or search "operation roundup" in addition to your power company's name.
Salvation Army – The iconic "red kettles" of the Salvation Army seem as much a part of the holiday season as pumpkin pie, but the organization does much more than ring bells in front of your favorite retail outlets, according to SalvationArmyUSA.org. While it is a ministry-based charity, the Salvation Army helps families of all religions, creeds and races with food, housing services, rehabilitation and special assistance during the holidays to provide clothes, toys and Christmas dinners for the needy.