Via Pixabay
The van life movement has been gaining much traction in recent years. And it's no wonder why. For many people, the appeal of living in a van full-time is the freedom and flexibility it affords. However, if you're thinking of switching to van life, there are some essential things you'll need to invest in first. Here are some of the most important.
A van or RV that suits your needs
You'll need a vehicle to live in if you do van life full-time. But not just any car will do. You'll need to carefully consider your needs and choose a van or RV that's the right size, has the right amenities, and is comfortable for you to live in long-term.
A place to park your van
If you live in your van full-time, you'll need to find a safe place to park it overnight. This could be a friend's driveway, a campground, or a parking spot (if you're lucky enough to find one). Just ensure you have permission from the owner before you park there overnight.
Storage containers for your belongings
One of the challenges of living in a van is that there needs to be more space for storage. That's why it's essential to invest in some storage containers that can help you organize your belongings and maximize the space in your van.
A comfortable bed
Since you'll be spending a lot of time in your van, it's essential to have a comfortable bed where you can sleep at night. This doesn't have to be anything fancy—a simple air mattress or futon will suffice—but it should be comfortable for you to sleep on for extended periods.
A small kitchen setup
If you're living in your van full-time, chances are you'll want to be able to cook your meals rather than eat out all the time (which can get expensive). So, you'll need to invest in a small kitchen setup that includes items like a portable stovetop, pots and pans, dishes, and silverware.
A mobile internet connection
Having an internet connection is essential for most people these days, and van life is no exception. Investing in a portable wifi hotspot or using a smartphone as a hotspot will allow you to stay connected while on the go.
A way to keep your food fresh
Since space is limited in a van, you won't be able to store food like you would at home (in a fridge or pantry). That's why investing in a cooling system—like an ice chest or mini fridge—is essential to keep your food fresh while you're on the road.
Solar panels (if possible)
If your budget allows for it, solar panels are an excellent investment for full-time van lifers because they provide an environmentally friendly way to power your electronics while on the road (think laptops, phones, etc.). Not only that, but solar panels can also help extend the life of your van's battery by keeping it charged while parked overnight (make sure no trees are blocking direct sunlight during the day). So even if solar panels aren't possible right away, they're worth saving up for if you plan on doing van life long-term.
A small generator
While solar panels are ideal, but only sometimes possible (especially if you're on a tight budget). In that case, investing in a small generator is another option for powering your electronics while on the road. But be sure to research and find the quietest generator for camper vans, as loud generators can cause issues with neighbors.
A shower setup
A shower setup is almost necessary if you're doing full-time van life. There are lots of portable showers on the market that can be easily hooked up to your van's water tank and used for quick showers in the morning or after a long day outdoors.
A membership to national parks ( optional ).
If you love spending time outdoors, investing in an annual membership to national parks is worth considering. This will give you access to many different parks across the country ( and sometimes even internationally ), which means more hiking, camping, fishing, and exploring opportunities. Plus, many national parks offer discounts on camping fees for members, which could save you money.
An emergency kit
No matter where you're living, being prepared for any emergency is essential. That's why it's a good idea to pack an emergency kit with basic supplies such as flashlights, first aid items, blankets, and food items that can last several days in the event of an unexpected situation. In addition, make sure you also take the time to learn basic first aid and wilderness survival skills, as these can come in handy if you ever find yourself in a pinch.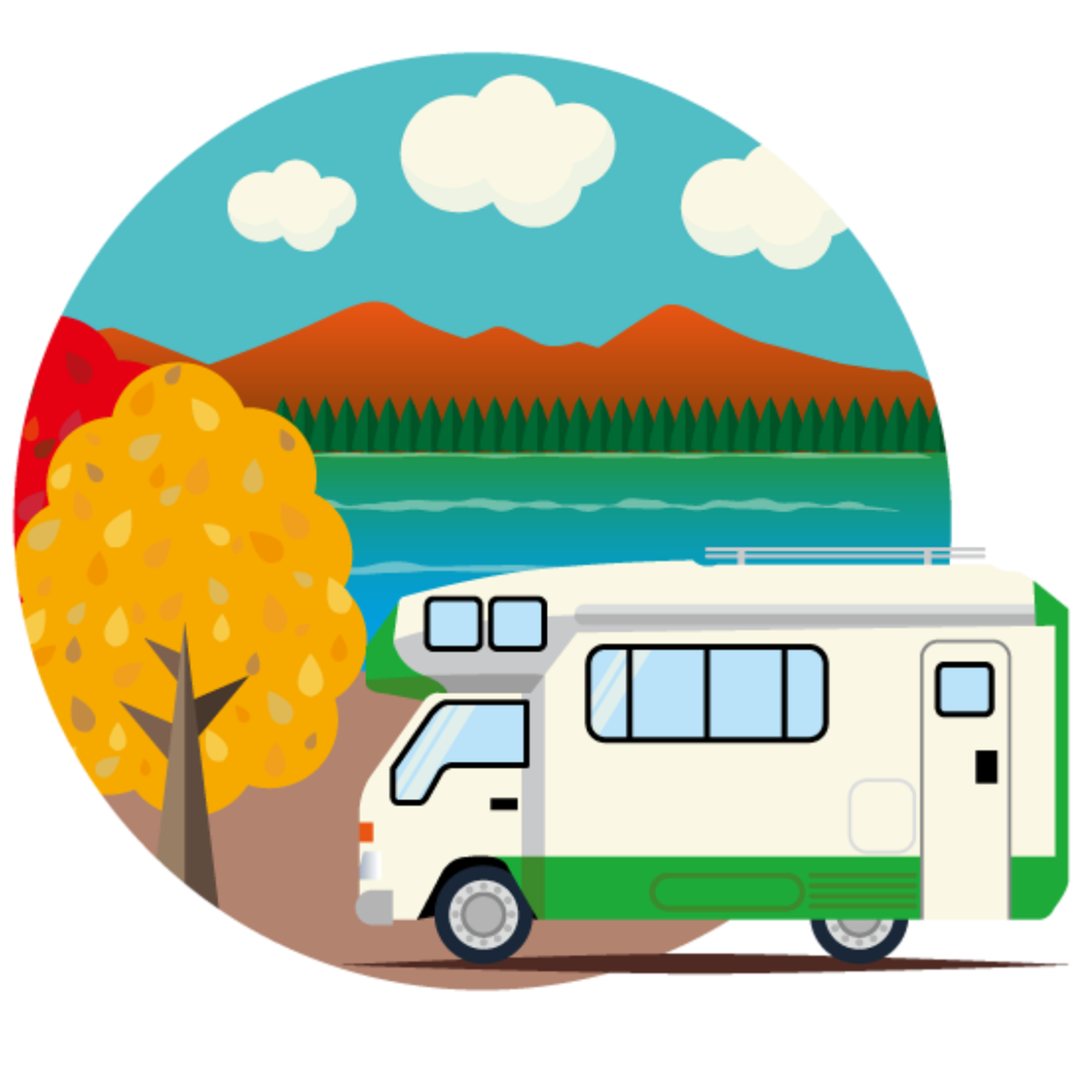 Via Pixabay
Large enough water storage
Since you won't have access to running water at all times, it's essential to invest in large enough storage containers for your van. This will allow you to store several gallons of water that can be used for drinking, cooking, and cleaning while on the road.
Water filtration system
In addition to large water storage containers, investing in a water filtration system is also a good idea. This will help ensure that your drinking water is safe and free from toxins and other contaminants. There are many portable water filters on the market today, so finding one that meets your needs shouldn't be too difficult.
Portable toilet
If you plan on spending a lot of time in your van, investing in a portable toilet is a must. This will ensure easy access to a bathroom (and you won't have to rely on public restrooms) while you're out and about. Many different types of toilets are available, so be sure to research and find the one that works best for you.
In conclusion, full-time van life comes with its own unique set of needs and considerations. However, investing in the right gear (like solar panels, generators, water filtration systems, and portable toilets) can help make your experience as comfortable and enjoyable as possible. And remember – it's always important to be prepared for any emergency, so be sure to pack an emergency kit and brush up on your first aid and survival skills. Then, with the proper preparation and gear, you'll be ready to hit the road and begin your full-time van life adventure. Good luck! ​