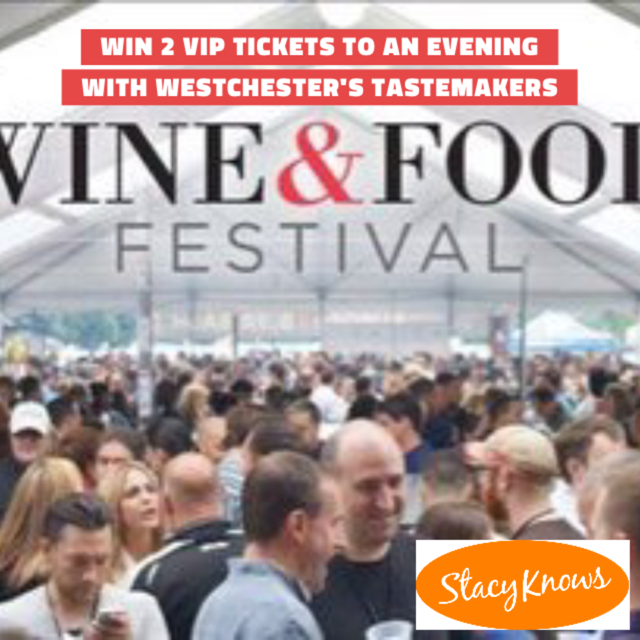 Top chefs in Westchester will display their culinary talents at Westchester Magazines Wine and Food Festival #WMWineandFood. Stacyknows is giving away 2  VIP Tickets to Friday nights event. An Evening with The Tastemakers. Enter often and share this giveaway worth $350 with your friends for a better chance to win.  This event is perfect for anyone who loves fabulous food and wine.
Good luck and enter below!!!
Don't want to take a chance ….Get your tix now! http://winefood.westchestermagazine.com/ 
It's time for #goodeats,  #foodporn  and lots of wine.    #WMWineandFood
20 of Westchester's most celebrated restaurants will converge at The Ritz-Carlton, Westchester in White Plains on June 10th for a one-of-a-kind, one-night-only feast featuring world-class wines and top-shelf spirits. Each chef will prepare two signature dishes which will be paired with a selection of drinks nearly 60 world-class wines and spirits selected by Wine Expert, Kevin Zraly, in partnership with Varmax Liquor Pantry.
With exclusive dinners, tastings, seminars, and demos hosted by the hottest chefs and vintners, all handpicked by our editors, Westchester Magazine's 2016 Wine & Food Festival is an experience unlike any other.
Enter Today to win.  Good Luck!!!!
2 VIP Tickets to Evening With Westchester Tastemakers