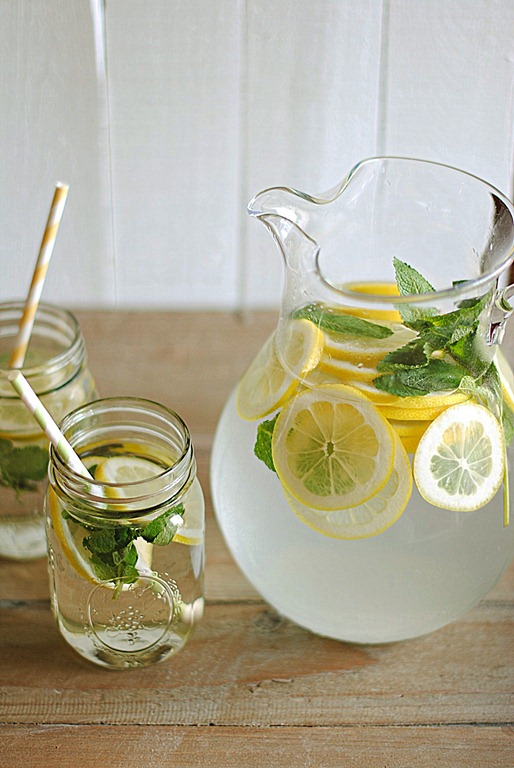 Just in case you had an extra calorie or two during  the July 4th weekend here is a quick drink to help in losing some weight and getting your body in shape for the beach. Try this quick and simple solution.  It will melt the fat from your body and make you feel more beautiful and healthy.
Ingredients:
8 ½ cups of water
1 teaspoon of grated ginger (or a tablespoon of organic ginger root powder)
1 medium-size cucumber, thinly sliced
1 medium-size lemon, thinly sliced
12 mint leaves
Process of preparation:
Mix all of the ingredients in pitcher
Put in the fridge overnight
Drain
Drink it for 4 days in a row in order to get visible results. It will keep you fresh and hydrated.
How does it work and why is it so effective?
The secret of the drink is in its ingredients. They have various health benefits for the body, clean it from toxins and help remove the fat.
Here is a complete list.
Cucumbers:
Low in calories, diuretic, are high in dietary fiber so they help the body to be alkaline. Perfect food for weight loss.
Ginger:
A study conducted by the Institute for Human Nutrition at Columbia University showed than participants who drank a hot beverage with ginger felt fuller and had less chance of overeating.
Lemon:
Lemons are high in pectin fiber which helps suppress food cravings. Lemon also helps the body eliminate waste products by cleansing and detoxifying it. When lemon juice has been fully metabolized and its minerals have been dissociated in the bloodstream, its effect is alkalizing. This means that lemon raises the pH level of body tissue (pH value above 7 is alkaline).
Mint:
You may not have thought of mint as an appetite suppressant, but it does control appetite. Not only will it give the water a refreshing flavor, but it will curb food cravings too.
Water:
We all know that water is the most important liquid for our body and that we have to drink enough water in order to hydrate, lubricate the joints and muscles and reduce food cravings. Drinking water is cheap and easy and it very important. A water enriched with vitamins and mineral is the best beverage for fat loss and staying healthy and in shape.