Mr. Chase will bring his 1980 cult comedy CADDYSHACK to the Playhouse's Main Theater for a screening + audience Q&A. The event will include a pre- and post-party in the new Playhouse Café complete with a mini-golf challenge, specialty cocktails and "Bushwood Country Club" themed fun.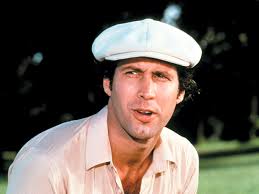 Chevy Chase is an American actor, comedian, writer and producer. He began his comedy career as a sketch comedy actor with National Lampoon. Soon after he became a key cast member in the first season of Saturday Night Live, where his recurring Weekend Update segment became a staple of the show. As both a performer and writer, he earned three Primetime Emmy Awards and went on to appear and often star in over 50 films. His first film, Foul Play (1978), earned him two Golden Globe Award nominations. He is further known for his portrayals of Clark W. Griswold in five National Lampoon's Vacation films and Irwin "Fletch" Fletcher in both Fletch (1985) and Fletch Lives (1989). Other prominent titles include Caddyshack (1980), Spies Like Us (1985), Three Amigos (1986), Memoirs of an Invisible Man (1992) and more.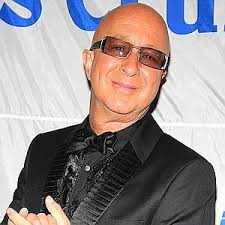 Moderating the event discussion and audience Q&A will be Canadian singer, composer, actor, author, comedian and multi-instrumentalist Paul Shaffer. Shaffer served as David Letterman's musical director, band leader and sidekick on the entire run of both Late Night with David Letterman and Late Show with David Letterman. Both Mr. Chase and Mr. Shaffer are avid supporters of Bedford Playhouse and members of its Advisory Committee.
Synopsis: Greenskeeper Carl Spackler is about to start World War III – against a gopher. Pompous Judge Smails plays to win but his nubile niece
-2-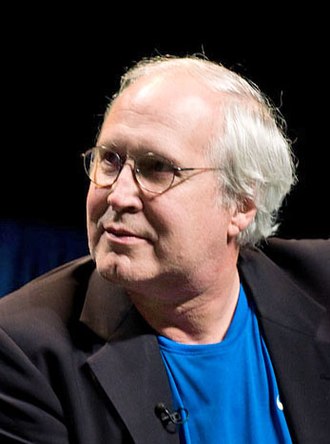 Lacey Underall wants to score her own way. Playboy Ty Webb shoots perfect golf by becoming the ball. And country club loudmouth Al Czervik just doubled a $20,000 bet on a 10-foot putt. Insanity? No. "Caddyshack." Chevy Chase, Rodney Dangerfield, Bill Murray and Ted Knight tee off for a side-splitting round of fairway foolishness that does for golf what "Animal House" did for fraternities and "Police Academy" did for law enforcement.
Tickets go on sale to the public for this event at noon on Wednesday, Nov. 13. Prices are $175 for regular ticket, and $200 for the Playhouse's luxury recliner seats. Ticket includes film, Q&A and complimentary beer, wine and hors d'oeuvres for ticket holders at the post-party.
Event Timeline
5:30pm: The Playhouse bar and cafe will be open before the film offering specialty cocktails, food, mini-golf and raffle prizes (courtesy of Carl Spackler!).
7:30pm: Film + Q&A
After Party ~ The fun continues upstairs in the Clubhouse after the Q&A with complimentary beer, wine and hors d'oeuvres for ticket holders.
WHO: Chevy Chase, Actor and Comedian
WHAT: Pre- and Post-party + Caddyshack Screening + Audience Q&A moderated by Paul Shaffer
WHERE: Bedford Playhouse, 633 Old Post Rd, Bedford NY 10506
WHEN: Friday, January 24, 7:30pm (film)
Ticket Info: $175; Bedfordplayhouse.org or stop into the Playhouse Box Office in person
_____________________________________________________________
The Bedford Playhouse's mission is to provide a vibrant cultural and
social destination dedicated to screening the best films for discerning adults and families,
as well as a community hub for social gatherings, special events, and educational
programs relating to film and the arts.
Learn more at bedfordplayhouse.org.