CB GALLERY IN KATONAH, NY PRESENTS "WOMEN OF WESTCHESTER – WOW!" SHOW ON DISPLAY DECEMBER 2, 2020 THROUGH JANUARY 16, 2021 WITH OPENING RECEPTION BY APPOINTMENT TO COINCIDE WITH THE KATONAH HOLIDAY STROLL ON FRIDAY DECEMBER 4, 2020 – 5PM – 8PM.
Northern Westchester's Cutting Edge Art Gallery to Open Exhibition with a group show of Six Women Artists
CB Gallery, Katonah's cutting-edge contemporary art gallery, is pleased to announce its next exhibition of a group show by seven local artists including Carol Bouyoucos, Megan Cedro, Loren Eiferman, Vanessa Smith, Rachel White and Audrey Zinman.
"WOW!" is a show comprised of photographs by Carol Bouyoucos, paintings by Megan Cedro, sculptures by Loren Eiferman, paintings, photography and sculpture by Vanessa Smith, paintings By Rachel White and decoupage by Audrey Zinman. "I'm so happy with the wide range of artwork in this show", Christopher Brescia, owner of CB Gallery says, "These are some of the most creative and hardest working women on the art scene right now and I'm so lucky to have them in a group show."
Carol Bouyoucos
"I always wanted to be an artist," Mt. Kisco resident Carol Bouyoucos explains. "Growing up in Ohio and attending school at the University of Michigan's School of Art & Design in Ann Arbor, I desperately wanted to master photography but was impatient with the logistical challenges. The spark happened once I realized what I could accomplish digitally. I love the immediacy of the transformation, but it's a constant challenge to use the technology to enhance nature and not dominate it," said Bouyoucos.
Megan Cedro
After graduating from the Art Institute of Fort Lauderdale, Cedro moved to New York to work in the fashion industry. Currently living in Bedford, Cedro's work is a combination of fashion, melancholy and love of nature. "I grew up obsessing over fashion magazines and models" Cedro says, "and for me, my main subject is a girl that constantly evolves as I do."
Loren Eiferman
The SUNY Purchase graduate has developed her unique way of working in wood for over 25 years, "I've come to a comfortable level and understanding of working with my material.  The wood, for me, is now a line in space created by hundreds of smaller pieces of wood jointed together to create one sculpture. " Eiferman says
Her influences are many: from 13th century Persian carpets to the mysterious crop circles that appear in the U.K. every spring and summer each sculpture is a new geometry that works on many different levels where numbers and numerology, interconnections, science and color all have a place and relate together in a new pattern and dimension. "
Vanessa Smith
Longtime Bedford resident Smith is an accomplished painter with over 25 solo and group shows, including a successful show at the CB Gallery, Katonah, N.Y., April 2019. On the heels of painting two buildings this summer called LOVE IT WHILE ITS HERE, Vanessa will be displaying small sculptural houses, photos and small paintings all based on her recent projects. "The art of impermanence is something that really inspires me and I'm always looking to dress up buildings and make them pretty before they are town down."
Rachel White
After graduating from the College of Creative Studies in Detroit, MI undergrad and Alfred University graduate school, Katonah resident Rachel White embarked on a journey in the beauty industry working for Estee Lauder and Tom Ford. Now back on the art scene her current work is an investigation in mark making and color study. Her current process is a balance of conscious control of where to place a mark while allowing the material to speak for themselves. "I was looking for a way to make a mark without a paint brush and came across a dry-wall tool and ran with it."
Audrey Zinman
Audrey Zinman describes her decoupage technique as "painting with paper". "The power of images has always intrigued me and decoupage offers the perfect medium to express myself," Zinman says, "I am always hunting for interesting illustrations and papers to incorporate in my pieces and I begin each work with an initial image and add others which are often unrelated in subject matter, always with the intent to compose a piece with an eye towards color harmony and spatial relationships both in relation to each individual element and the object itself." Her scissors are her paintbrush her magical pieces are often functional and meant to be used and enjoyed.
CB Gallery will begin previews for Women of Westchester WOW! December 2nd and will host an opening reception by appointment on Friday, December 4th to coincide with the Katonah Holiday Stroll 5:00 – 8:00pm at 23 Valley Rd., Katonah, NY.    Refreshments will be served.
Gallery walk in hours are Wednesday 11-5; Thursdays 11-5 Friday 11- 7 Saturday 11- 5 and Sundays 12 – 4 beginning December 6 or by appointment.
For more information, please visit CB Gallery on Facebook and Instagram @cbartgallery or contact Christopher at artgallerycb@gmail.com or 917 520 3234.
# #  #
About CB Gallery: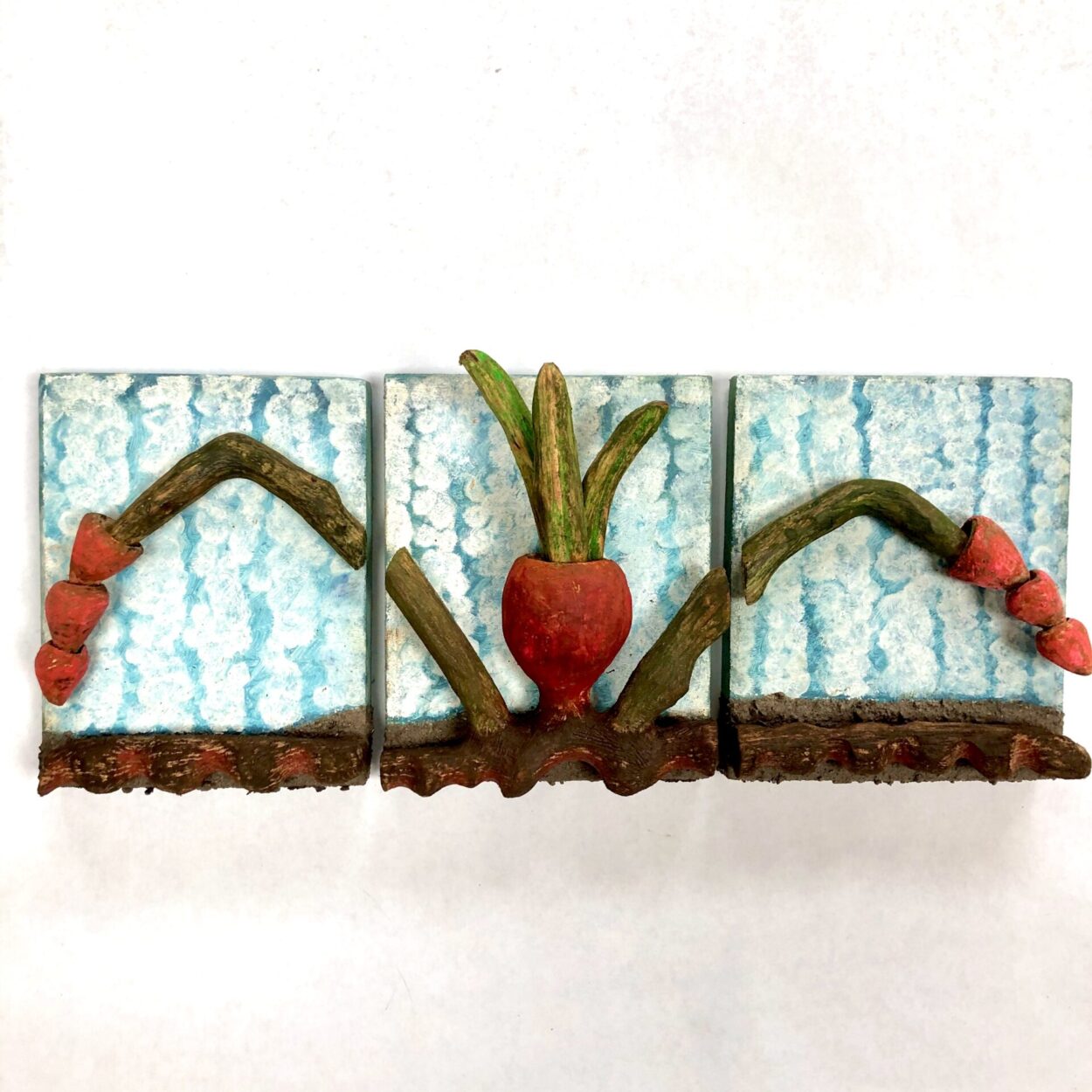 Named 2019's Best New Art Gallery in Westchester Magazine, Christopher Brescia opened the CB Gallery space in January 2019 in the charming downtown of Katonah, NY. The mission of the gallery is to offer Westchester and Connecticut residents as well as visitors and week-enders living in the community, something new and different in terms of contemporary artwork unlike anything else being offered in the area.   All artist exhibitions feature paintings, photography, drawings, and sculpture depending on the show.  Christopher believes art truly enhances your living space and gives a home life, personality and soul and that just because you have a traditional house, does not mean you have to own traditional artwork.  In addition, CB Gallery offers in-home art consultation appointments where he will evaluate your current collection and make recommendations on existing and new art purchases.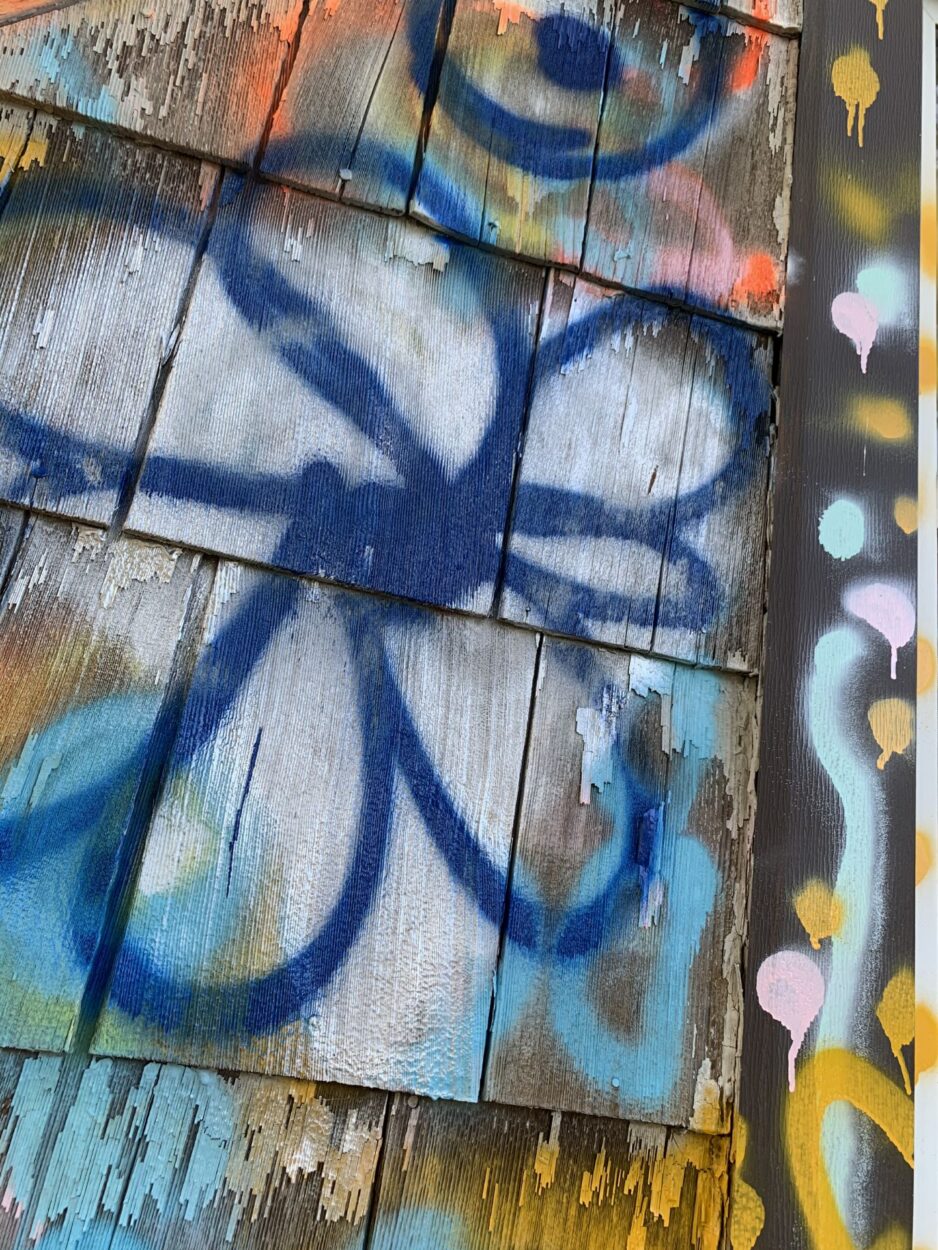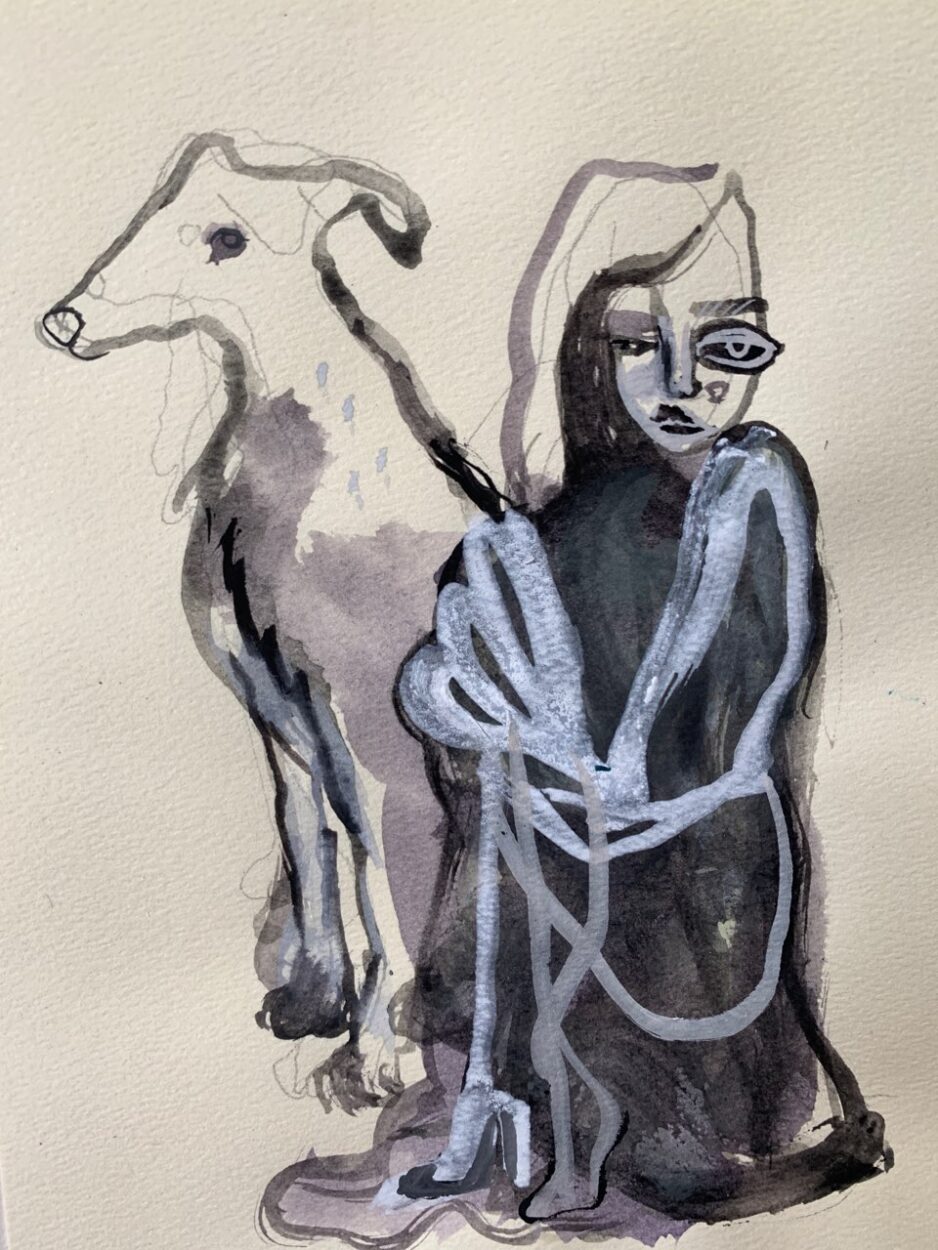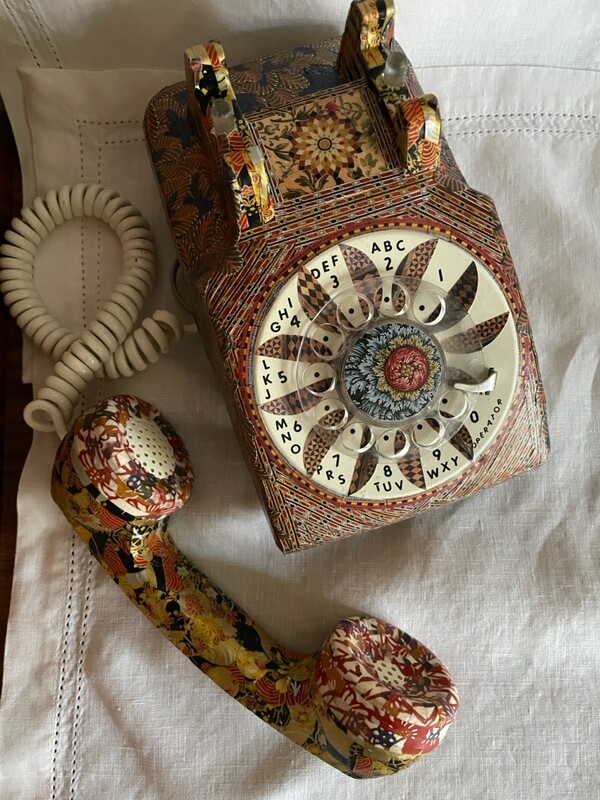 Painting by Megan Cedro Sculpture by Loren Eiferman Painting/Photo by Vanessa Smith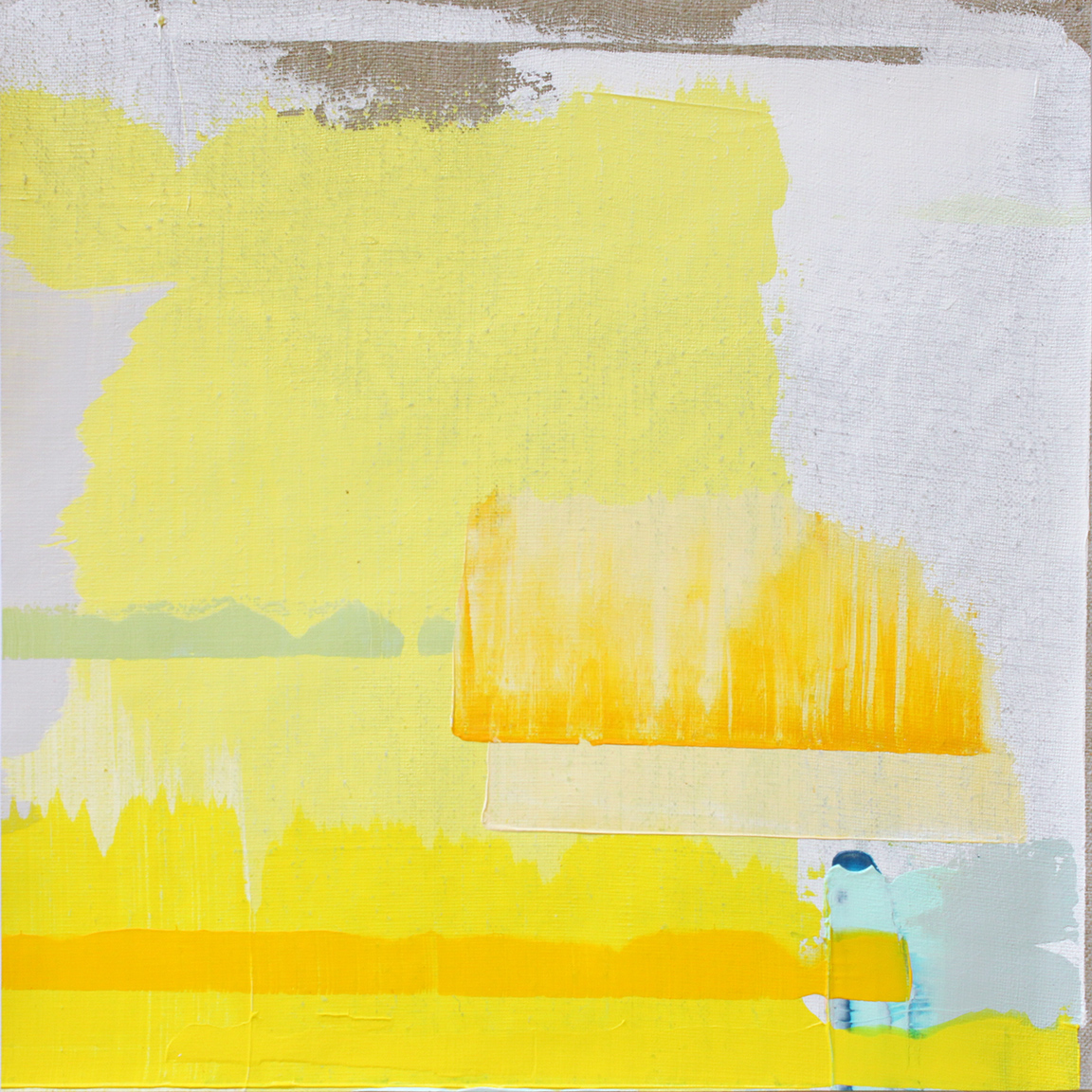 Decoupage by Audrey Zinman Photography by Carol Bouyoucos Painting by Rachel White