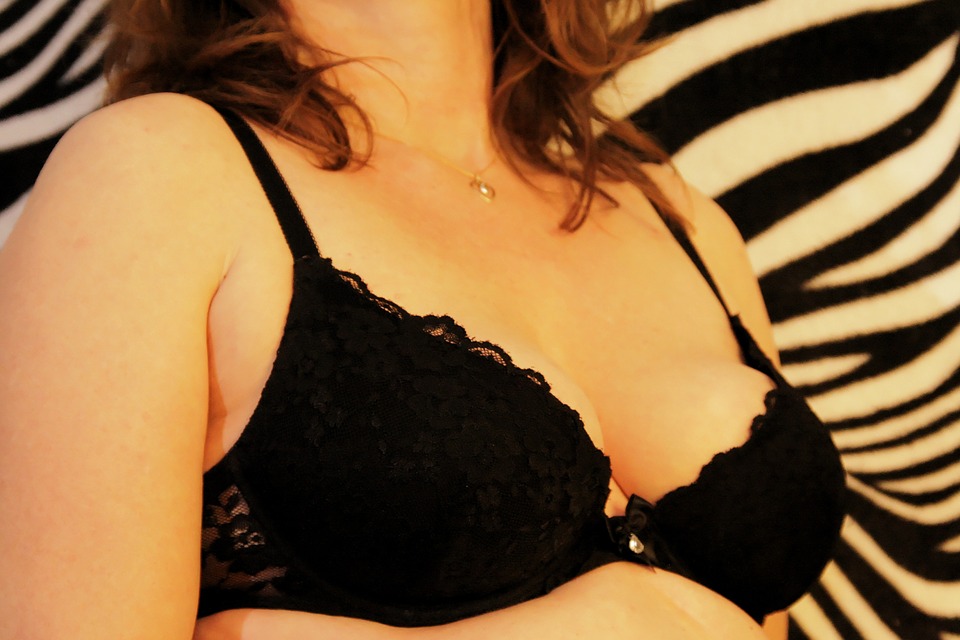 Having big boobs were quite a sensation at the beginning of the early 2000s and models like Katie Price set standards for all. Even Victoria Beckham was soon seen with larger breasts and that's how the term 'boob job' became popular.
The current scenario sees a stark difference as the beauty standard is shifting towards having larger buttocks than boobs. Be it Mia Khalifa withdrawing from porn or a rise in male attention towards big buns, there are many aspects to make women reconsider their current body shape.
What is the current paradigm of beauty?
Although breast augmentation is still common, it has seen a dramatic drop in recent times. As per reports by the British Association of Aesthetic Plastic Surgeons, the number of breast augmentation therapies went down by 20% last year. Similarly, breast reduction has seen an increase in 3% during the same span of time.
Many celebrity models who were adored due to their natural boobs are now going for breast reduction. Although most British women preferred having smaller boobs, the current trend has helped them embrace it all the more.
Having bigger breasts was like a fashion statement that made clothes shape up better and let women flaunt plunging necklines. The trend was common during the 50s and was back in fashion in the 90s after Kate Moss promoted the 'heroin chic' look.
What are the current beauty standards?
 From tanning skin to having safe buttocks augmentation, there is a massive change in beauty standards right now. Let's find out why women have a shifted from enlarging their breasts to their buttocks.
It's all about the curve
Women are now keener to know how to get bigger glutes because that curve makes all the difference. Of course, big breasts are sexy, but there are many models who are skinny but have big breasts. That shape not only looks disoriented but also harms the body carrying heavy boob weight.
The body positivity movement and plus size models have also brought in a breath of fresh air.People now find every curve sexy and emphasize on wanting heavier butts.
Influence
Celebrities have always been a great influence in the beauty paradigm, and taking cues from someone like Kim K is not new for modern women.
Nicki Minaj with her song 'Anaconda' literally brought in the craze of having big butts. While Jason Derulo clearly shows how men crave for big butts with songs like Wiggle and Swalla.
It's about sex too
No matter how much men love boobs, their anaconda wants nothing less than buns!The reason that makes people get attracted to sexual body parts is, of course, a trigger. Imagine yourself giving a man a lap dance like Nicki did to Drake in her song. It's definitely one of the most seductive moves, which can make one thing lead to another!
Trend
By now, you know that women are turning towards breast reduction and buttock enlargement. It is the current trend and is here to stay because women have finally found the best way to shape and style themselves. Having big buttocks lets you have the perfect curve, irrespective of how small your breasts are.
How to have buttock augmentation?
If you Google online, you're likely to find liposuction as a common way of extracting fat from thighs to inject it in your buttocks. However, this happens to be a comparatively harmful method against non-surgical butt augmentation.Choosing a safer option like Bioplasty not only gives you similar results but also keep you away from danger.
This process of buttock enlargement is abio-modeling technique that doesn't make you go through incisions or scars. It is an aestheticallysafe and keeps you under local anesthesia all through the process. The expert who will treat you uses a soft tissue filler or expander depending on the polymethylmethacrylate (PMMA) microspheres that are instilled inside your anatomical planes by using blunt microcannula.
Final thoughts
If you're planning to go for hip enlargement, make sure you choose a safe option that doesn't have side effects. In this case, Bioplasty works best and all you need is a few sessions to get the perfect butt.