Wonder Melon and Beetology Cold-Pressed Juices are the Perfect National Vegetarian Month Refreshments
Amazing Cold-Pressed Juice Cooking Hacks from Celebrity Chef George Duran
 This October, nothing 'beets' a nutritious grab-and-go treat for National Vegetarian Month. Keep mornings simple and healthy with Beetology™ and Wonder Melon™, perfect to throw in your lunchbox, backpack, purse, or briefcase, or to drink on the go. Healthful and versatile, these cold-pressed juices are guaranteed to quench your thirst and satisfy your sweet tooth without any added sugar, while giving you the fruit and vegetables your body loves and craves – free of any animal products!
"Cold-pressed juices are a great way to get your family the fruits and veggies they need in a tasty and easy way," says Laura Morris, Associate Director of Marketing at Wonder Melon and Beetology. "Kids love the flavors so much, they don't even notice that they're fueling their bodies with great nutrients, which makes them great for squeezing in delicious vegan options."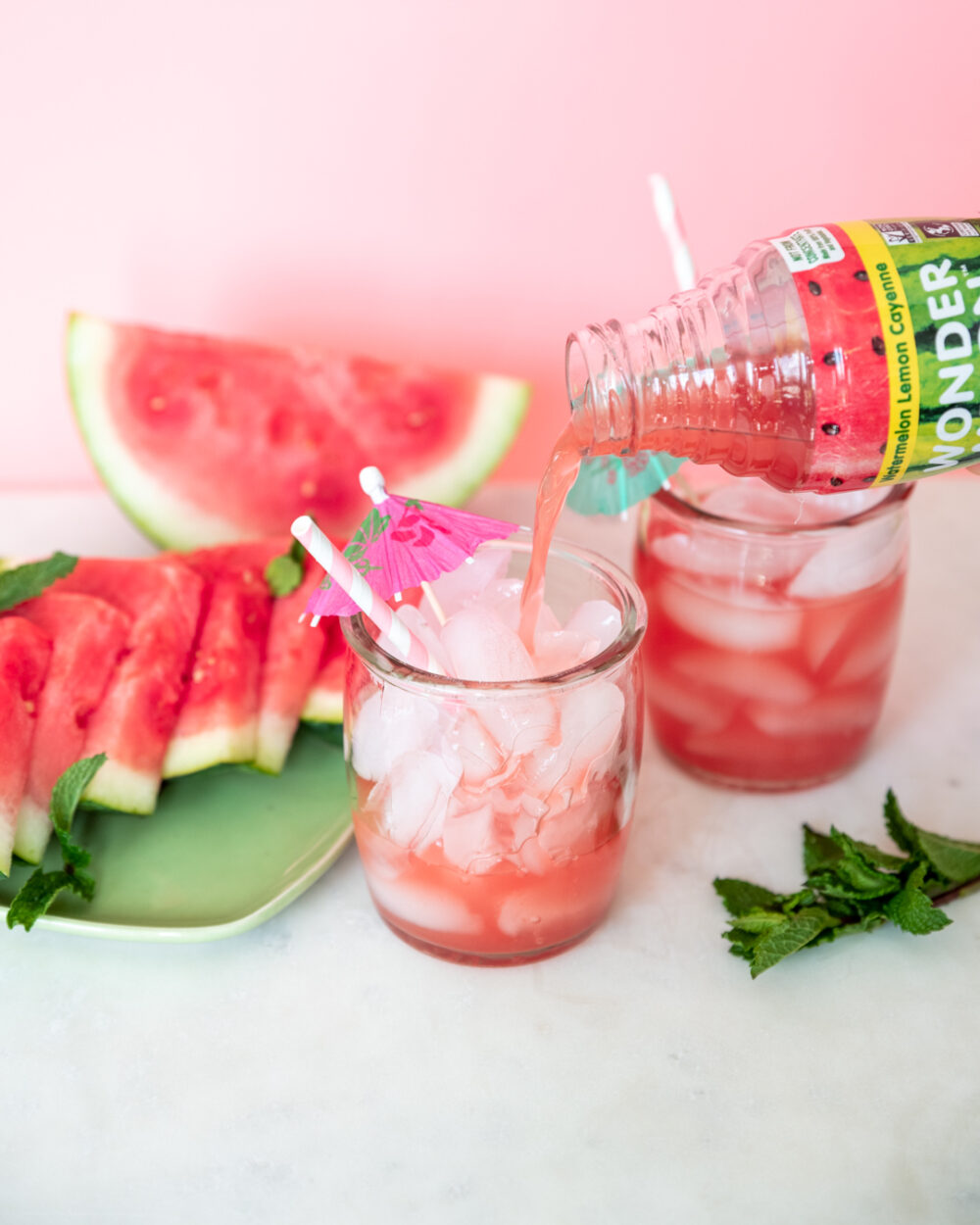 In recent years, people have become increasingly motivated to prioritize their health and well-being, which is why National Vegetarian Month has become so popular. With this improved health consciousness, the demand for nutritious, natural beverages free of additives has risen as well, which is where cold-pressed juices come in. Due to the hydraulic press extraction process, cold-pressed juicing utilizes significantly less heat than traditional juicing, resulting in greater retention of the ingredients' vitamins and nutrients2. Unfortunately, this process can equate to price points that can be inaccessible for some, with cold-pressed juice bar prices sometimes ranging up to $20 a bottle. But at an MSR of just $3.99 per 8.45 oz bottle, Beetology and Wonder Melon makes nutritious, healthful juices with sustainably sourced ingredients accessible to more people than ever, all year long.
Not only are Beetology and Wonder Melon juices hydrating and great for your body, but as a celebrity chef, George Duran of TLC and Food Network proves, they're versatile as well! Some of George's favorite food hacks using Kayco's cold-pressed juices are as follows:
Beetology Cooking Hacks
Sweeten your mulled wine with Beetology to add some nutritional benefits.
Turn any pancake mix into red velvet pancakes by using Beetology in place of other liquids.
Add a burst of color to your candied yams recipe by cooking the yams in Beetology.
Wonder Melon Cooking Hacks
Add some color and flavor to your lemonade by freezing cubes of Wonder Melon and adding them to your lemonade.
Make instant granita by freezing Wonder Melon in a tray and scraping it with a fork right before serving.
"What I really love about Beetology and Wonder Melon juices is that they're as great to drink out of the bottle as they are to use in recipes," says George Duran. "I drink them while I'm cooking and they help to keep me hydrated and energized."
Beetology comes in five beet-powered blends, each with its own tasty twist: Beet + Lemon + Ginger, Beet +Veggie, Beet + Berry, Beet + Cherry, and Beet + Tropical Fruit. Meanwhile, Wonder Melon is offered in two watermelon-based flavors: Watermelon Cucumber Basil and Watermelon Lemon Cayenne. Each blend offers a distinctively refreshing flavor so essential, you'll have to stock up on them all. Both Beetology and Wonder Melon are vegan, non-GMO, certified fair trade and USDA organic, OU kosher, and free of concentrate, added sugar, artificial ingredients, soy, dairy, and gluten.
All varieties of Beetology and Wonder Melon are available in low-calorie 8.45 oz. glass bottles. For online ordering, distribution locations, recipe ideas, and more visit www.beetology.com for Beetology and www.wondermelonjuice.com for Wonder Melon. Also, follow them on Instagram @Beetology and @WonderMelonJuice.
About George Duran
Known for his Food Network show Ham on the Street and TLC's The Ultimate Cake Off, polylingual chef and comedian George Duran has acted as a host and culinary contributor for Good Morning America. He has also guested on Live with Kelly, NBC's Today Show, CBS This Morning, The Wendy Williams Show, The Dr. Oz Show, The Tamron Hall Show, and many others. He is the author of the popular cookbook, Take This Dish and Twist It, which is packed with useful tips, amusing anecdotes, and most importantly: mouthwatering recipes for deliciously unexpected takes on comfort foods and snacks. You can follow George on Instagram and Facebook for fun food photos and culinary inspiration @ChefGeorgeDuran.
About Kayco/Kayco Beyond
Kayco is one of the largest manufacturers and suppliers of kosher foods. It has expanded Kayco Beyond Division sources and distributes new products to the general market beyond kosher to meet the demands of consumers looking for optional products that are healthful, convenient, and/or for restricted diets and lifestyles. These brands include Absolutely! Gluten Free®, Beetology™, Mighty Sesame Co™, Wonder Melon™, Wonder Lemon™, and Dorot Gardens®, among others. They are headquartered in Bayonne, NJ. (www.KAYCO.com)