Dylan Lauren To Bring Her Book and Legendary Candy Bar to Bedford Playhouse in January
Bedford Playhouse is thrilled to announce an exciting upcoming event with entrepreneur and Westchester resident Dylan Lauren on January 12, 2020.
Ms. Lauren will bring her sweet and exciting business story to the Playhouse's Main Theater and talk with the audience about following her dream, life as a successful businesswoman, writing a book, her candy obsession and so much more. The presentation will include an audience conversation and Q&A with the queen of sugar offering a peek inside her life as the CEO of the iconic Dylan's Candy Bar. Guests will get a behind-the-scenes understanding of what it takes every day to run the mouth-watering empire.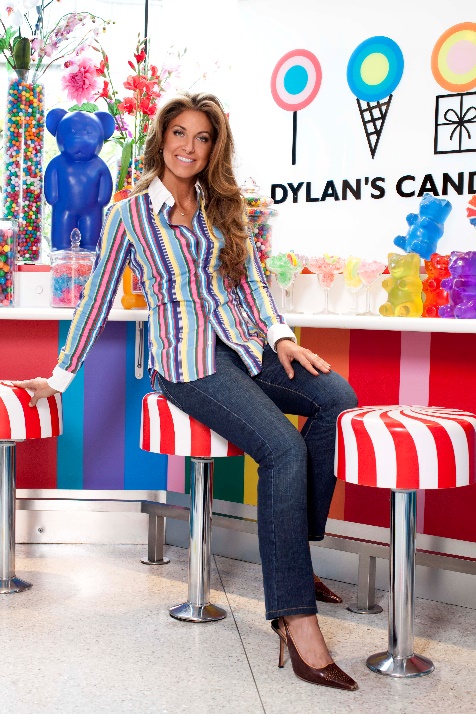 At the young age of six, Dylan Lauren set her sights on opening the modern-day equivalent of Willy Wonka's Chocolate Factory, and in 2001, she fulfilled her dream by opening Dylan's Candy Bar, which grew to be the largest candy emporium in the world. As the daughter of fashion mogul Ralph Lauren and mother, Ricky Lauren, author, artist and photographer, Dylan was born to be an entrepreneur. She has maintained her distinct vision for the brand by merging art, fashion and pop culture with sweets. Dylan's Candy Bar boasts the largest, unparalleled selection of candies and candy-related gifts from around the world and after 15+ years, Dylan's Candy Bar continues to draw in people of all ages with its state-of-the-art decor and product mix.
Included in every ticket: All guests will receive a copy of Dylan's book Unwrap Your Sweet Life, which Dylan will sign for guests following the presentation. The Dylan's Candy Bar team will also set up a self-serve candy bar in the Playhouse Café for all to enjoy. Finally, one lucky winner will receive their very own personal and private tour of Dylan's New York City retail headquarters with Dylan herself. The winner will experience a personalized store visit, get insider expertise and fun facts on all things candy, taste-test new items along
-2-
the way — and leave with a goodie bag. The drawing will be conducted LIVE in the Playhouse.
Moderating the event discussion and audience Q&A will be Waccabuc resident, filmmaker and producer Dyllan McGee. Dyllan has produced notable films, documentaries and specials such as Gloria: In Her Own Words (The Gloria Steinem story) and MAKERS: Women Who Make America – (PBS), the remarkable story of the most sweeping social revolution in American history and the women that made it happen.
Tickets are on sale for this event at $60 each and include presentation + Q&A event, signed copy of Dylan's book and self-serve candy bar celebration. Tickets are available at bedfordplayhouse.org.
WHO: Dylan Lauren (+ Dyllan McGee)
WHAT: Author / Speaker Event + Q&A, Book Signing & SWEET Reception
WHERE: Bedford Playhouse, 633 Old Post Rd, Bedford NY 10506
WHEN: January 12, 1pm
Ticket Info: Tickets $60 (Member Price $51), Available at Bedfordplayhouse.org
_____________________________________________________________
The Bedford Playhouse's mission is to provide a vibrant cultural and
social destination dedicated to screening the best films for discerning adults and families,
as well as a community hub for social gatherings, special events, and educational
programs relating to film and the arts.
Learn more at bedfordplayhouse.org.