Are you a frequent flier? If so, you know the importance of being prepared for your flights.
Whether it's researching the best routes or packing the right items in your carry-on bag, there are many things to consider when flying.
To help make sure that your next flight goes as smoothly as possible, here are eight important tips every frequent flier should know.
1. Know Your Rights
As someone who frequently takes to the skies, it's essential to be well-informed about the rights and policies of various airlines. Knowing what you're entitled to can make all the difference when it comes to making the best out of any unexpected hiccups that may crop up during your adventures.
From ensuring you're offered a suitable alternative or compensation for a canceled flight, to understanding your options when dealing with lost or delayed luggage, your knowledge of your rights can equip you with the power to advocate for yourself.
And remember, policies can vary between different airlines, so keeping up-to-date with the specifics of each one will help guarantee every trip feels like smooth sailing.
2. Book Wisely
It's also essential to know the ins and outs of booking flights to make the most of your trips. Planning ahead is the key to unlocking the best deals and snagging seats at the most convenient times.
By booking wisely, you'll not only save your hard-earned cash but also make your frequent travels smoother and more enjoyable. Never hesitate to keep an eye on the airfares, snatch those early bird deals, and watch your travel experience soar to new heights.
Trust us, your wallet and your travel life will thank you for it!
3. Maximize Rewards
As a frequent flier, exploring the world comes with its fair share of thrills, but there's an insider secret that can make your experience even more rewarding: joining airline loyalty programs!
Diving into the world of these programs can unlock an array of benefits and exclusive offers, from upgrades and discounts to VIP lounge access at various airports. A savvy jet setter like you should definitely keep an eye out for the best plans that different airlines offer, making every trip not only a memorable experience but also a smart way to make the most out of your travels.
However, sometimes these rewards go unused and it is a shame that they just expire if there is a time limit to their use. To maximize your rewards, why not sell points you no longer use? If you need some extra cash on your trip, this little trick might come in handy!
4. Monitor Flight Status
One can never underestimate the importance of keeping an eye on your flight status, especially for those who frequently take to the skies. There's always a chance for sudden delays or cancellations because of reasons such as unpleasant weather or the notorious overbooking.
To ensure a stress-free flying experience, it's highly recommended to regularly check on the status of your flight before heading to the airport. Doing so can save you a great deal of time and frustration, and it might even give you the opportunity to squeeze in some last-minute packing or sightseeing.
Don't let curveballs ruin your well-planned trips – be proactive and stay informed when it comes to your flight status!
5. Check-In Early
Being prompt not only saves you from potential stress but also ensures you avoid those notorious long lines at busy airports during peak hours. By giving yourself that extra bit of time, you can:
Breathe easier
Stay organized
Enjoy a smoother journey
From departure to landing, no matter how packed our travel schedule might be.
Remember: A little foresight goes a long way in the skies!
6. Keep Necessary Documents Handy
One crucial aspect of this is making sure that all necessary documents are easily accessible while traveling. Gone are the days when you fumble through your bag at the check-in counter, only to realize your passport is lost in the depths of your carry-on.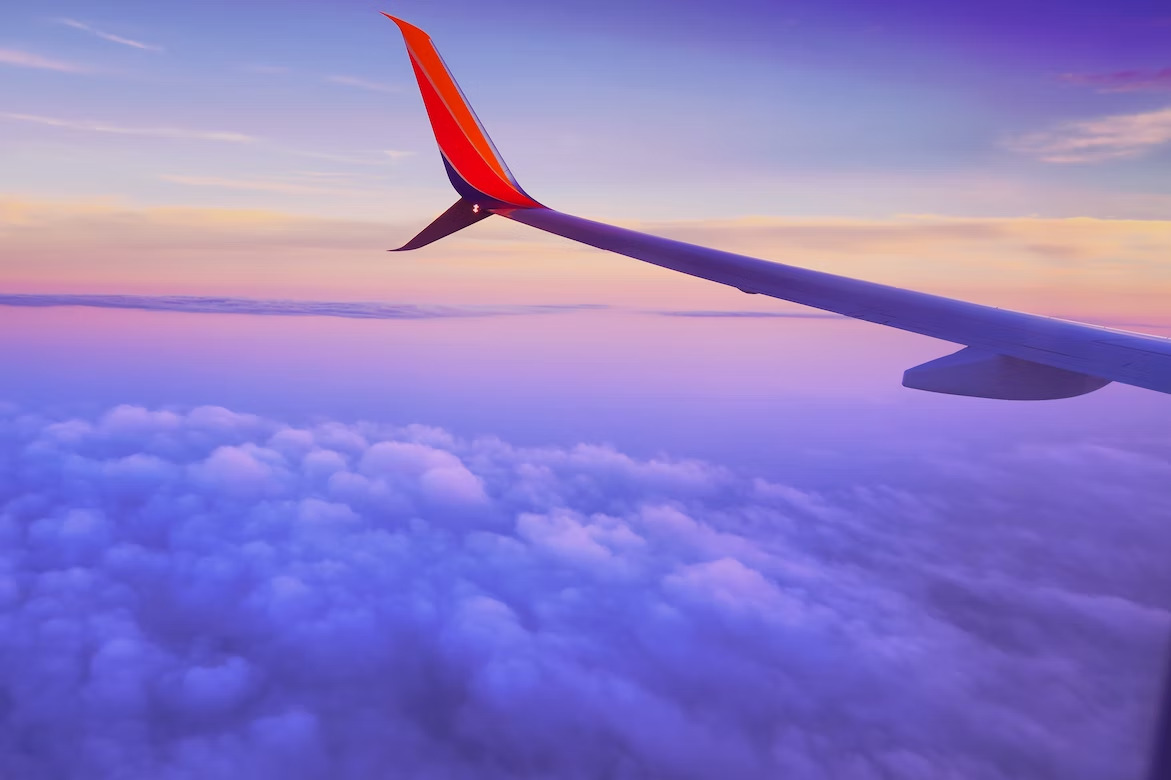 Save yourself from the stress and potential missed flights by investing in a travel wallet or document organizer, allowing you to keep your ID, boarding pass, and other important paperwork in one compact, easily accessible place.
Being a savvy frequent flier means knowing that organization is key to a smooth and enjoyable trip, so don't let misplaced documents hold you back from jet-setting with confidence.
7. Be Aware of Travel Restrictions
Embarking on frequent adventures across the skies can be an exhilarating and gratifying experience, but it's essential to stay informed about the ever-changing world of travel restrictions and regulations.
After all, there's nothing worse than finding yourself stranded in an airport or forced to alter your plans due to unexpected hurdles. To ensure your trips progress as smoothly as possible, make it a habit to research the most up-to-date policies for your destination before setting out on your voyage.
By staying one step ahead and understanding the intricacies surrounding
Visas
Health requirements
Other travel-specific nuances
You'll be able to navigate each journey with the confidence and ease of a true jet-setter.
8. Pack Smartly
Being a frequent flier can be both exciting and tiring, and knowing how to pack smartly is vital to having a stress-free travel experience. Start by organizing your luggage in such a way that makes it easy for you to access your essential items, so you're not rummaging through it at the airport.
With proper planning, you can make sure you have all you need without carrying too much extra weight that could hold you down. Use travel-sized toiletries and learn how to fold clothes efficiently to save space.
Don't forget to bring an extra set of clothes in your carry-on for emergencies, and always keep your travel documents, including your passport, in a secure and easily accessible spot.
Use These Tips on Your Next Flight
Whether you're a frequent flier or just taking your first journey, these tips can help make any trip smoother and more enjoyable. From checking flight statuses to packing smartly, the key is being prepared ahead of time and staying informed about travel restrictions and regulations.
With some foresight and planning, even the most hectic trips will be stress-free – so get ready to soar! Now that you know how to fly like an expert traveler, it's time for you to take off on your next adventure with confidence.
Bon voyage!