With just a few days left to plan a romantic Valentine's Day celebration, you may be scrambling to secure reservations at a new restaurant in town or find the perfect piece of bling to woo your honey. Regardless of what you're planning to do or buy, it's important to keep costs in mind before you blow your budget.
According to the National Retail Federation's Valentine's Day Consumer Spending Survey, the average person will spend $142.31 on candy, flowers, apparel and more, with total spending expected to reach $18.9 billion. What's more, men will spend nearly $190 on Valentine's Day gifts and festivities this year, nearly double the $97 women plan to spend.
If roses, jewelry, spa treatments and a night out is on your agenda, consider these six Valentine's Day spending hacks to show both your beau and your budget some love.
1. Look beyond roses from the florist.
While roses are considered the traditional symbol of love and romance, prices on these red and pink favorites nearly double on Valentine's Day. You'll save money by opting for a mixed spring bouquet of other pretty petals that look just as beautiful and will even stand out more for originality. Head over to a grocery store for pre-arranged bouquets for nearly 30-percent less than the local florist.
2. Save on sweets by waiting, or make your own.
If you can put it off, wait to pick up candy and chocolate on Feb. 14 when most stores will discount the leftover goods. If you have time, consider baking your own sweets. From heart-shaped rice crispy treats to cherry-flavored cupcakes to chocolate-covered strawberries, your honey will appreciate the extra effort you put into making this special gift!
3. Buy bling online.
Shopping online for jewelry gives you access to a bigger selection and often better prices. Plus, many e-stores will be offering free delivery or discounted rush service to ensure you get the gift in time. What's more, many of these sites have coupon codes for extra savings which can be found on sites like CouponSherpa.com. For example, you can save 25% off at Blue Nile, $25 off plus free shipping with a Kay Jewelers coupon code, or an extra 15% off sale jewelry from Macy's.
4. Pick up discount spa gift cards.
A couples' massage is a nice treat for you and your sweetheart but expect inflated prices this weekend. Before you book, check sites like Gift Card Granny for discounted e-gift cards to SpaFinder where you can save over 22 percent. Warehouse stores like Costco also sell gift cards to the online spa-finder service at a discount, offering $100 worth of e-gift cards for just $80.
5. Head to the dollar store.
Your local dollar store is the perfect place to pick up inexpensive greeting cards (50 cents versus $5 or more), gift wrap and even a vase for flowers. You're looking at saving over 70% without compromising on your romantic sentiment. Remember, it's what you write in the card that matters most anyway!
6. Plan a free date.
Valentine's Day shouldn't be based on how fancy of a restaurant you go to or how much money you throw down. It's all about spending quality time together, which you can do in a variety of ways for little cost. In fact, some of the most intimate dates are free! Check out these 12 frugal date ideas and make your plans now.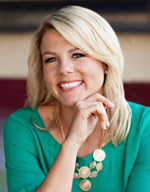 Andrea Woroch is a money-saving expert who transforms everyday consumers into savvy shoppers by sharing smart spending tips and personal finance advice. As a sought-after media source, she has been featured among such top news outlets as Good Morning America, Today, CNN, Dr. OZ, New York Times, MONEY Magazine, Consumer Reports, Forbes and many more. In addition, Andrea's stories have been published among leading publications and sites such as Yahoo!, AOL Daily Finance, CNN Money, Huffington Post, LearnVest and New York Daily News. Check out Andrea's demo reel or visit her website at AndreaWoroch.com for more information about booking an interview or requesting an original written article. You can also follow her on Twitter or Facebook for daily money tips.