In today's digital age, social media has emerged as a powerful tool that transcends industries and connects people from all walks of life. One industry that has particularly embraced the power of social media is real estate. With its ability to reach a wide audience and create engaging content, social media has become increasingly important in the realm of buying, selling, and promoting properties.
Gone are the days when real estate agents relied solely on traditional marketing methods such as newspaper advertisements or open house events. Social media platforms like Facebook, Instagram, and LinkedIn have revolutionized the way properties are marketed and showcased to potential buyers.
The introduction of social media in real estate has opened up a world of possibilities for agents and brokers. It allows them to create visually appealing listings with high-quality photos and videos, giving potential buyers a virtual tour of the property without leaving their homes. Moreover, social media provides an interactive platform for agents to engage with their audience through comments, direct messages, and live video tours.
As a real estate agent, you need to be able to effectively use social media to maximize your digital marketing efforts. In this article, we'll share some tips on how to promote real estate using social media and take your real estate business to new heights.
Use the Right Hashtags
One powerful feature that can significantly enhance the online presence of real estate agents is the use of hashtags. Hashtags act as a virtual signpost, guiding users to relevant content and helping real estate agents reach a wider audience.
By strategically incorporating hashtags into their social media posts, real estate agents can increase the visibility of their listings and attract more potential buyers or renters. Hashtags allow agents to target specific keywords or phrases that are relevant to the property they are promoting, such as #dreamhome, #realestateforsale, or #luxuryliving. This enables them to tap into a community of users who are actively searching for properties in those categories.
For instance, if you happen to use Instagram the most, the first step of your hashtag strategy should be to identify tags that are relevant to your brand and are being used by competitors and clients in your industry.
When someone searches for an Instagram hashtag or a keyword that is associated with your company or post, your posts will show up in the search results. It is a great way to ensure that your posts reach the right people.
You can use an IG hashtag generator to ensure that your hashtags will always be relevant. The best IG hashtag generator is updated regularly, and it will provide you with the most relevant hashtags for your posts.
Create Unique Content
Ideally, you want to have a variety of posts in your content marketing. Video content has been particularly popular in recent years. Video consumption statistics show that video is the number one source of information for 66% of people. You'll still need to diversify your content marketing strategy, as not everyone responds to video. You can also create text posts or offer photos of the properties you are selling. Or, you could put together an infographic.
You can use different content types to inform and appeal to your target audience. What are some of the most important things that people look for in a new house and what should potential sellers consider before putting their home on the market? What advice can real estate agents give to first-time homebuyers? Don't be shy about taking people behind the scenes through social media. By sharing your authentic self, you can create more genuine connections with the people who follow your business.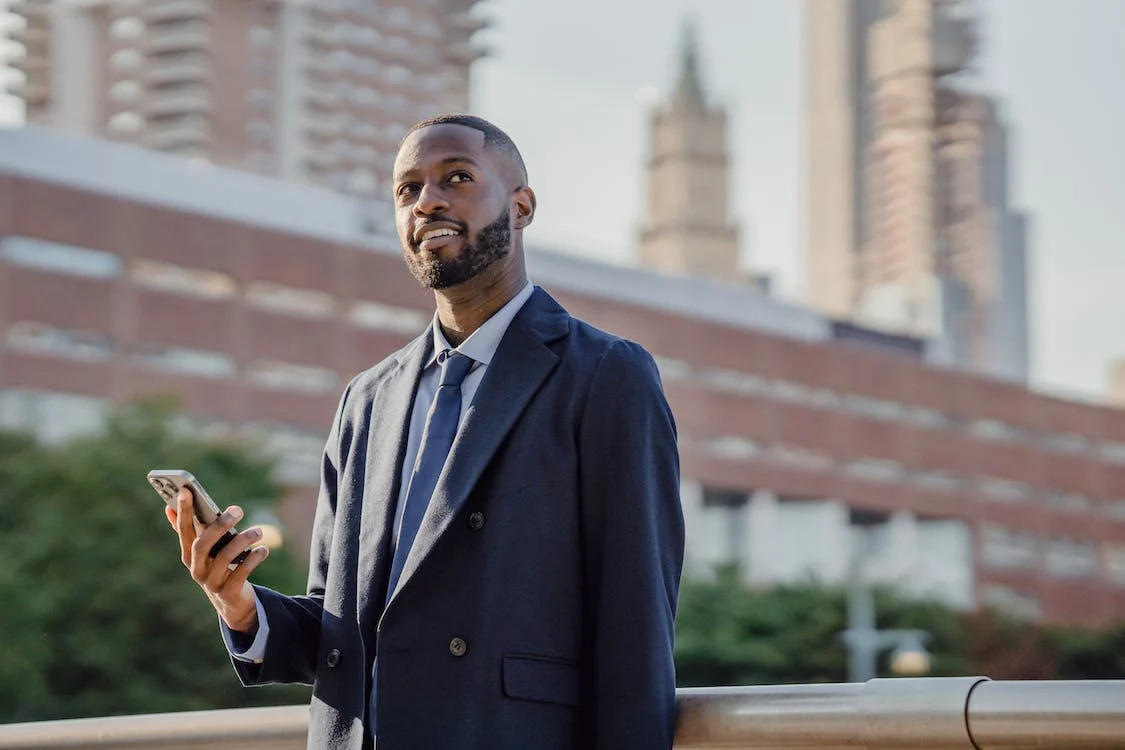 Pexels
Share Success Stories and Client Testimonials
Sharing success stories and client testimonials on social media is a powerful way for real estate agents to build trust and credibility, and attract potential clients. By showcasing positive experiences and satisfied clients, agents can effectively demonstrate their expertise and the value they bring to the table.
To effectively share success stories and client testimonials on social media, real estate agents should start by selecting compelling stories that highlight their strengths and achievements. These could include stories of successfully closing a challenging deal, helping a client find their dream home, or providing exceptional customer service.
Once the stories are chosen, agents should craft engaging and concise paragraphs that capture the essence of each success story. It's important to focus on the key details that make each story unique, such as overcoming specific challenges or achieving outstanding results.
Final Thoughts
By implementing the tips and tricks mentioned above, real estate agents can enhance their online presence, engage with potential buyers and sellers, and ultimately drive more leads and sales.
Remember to consistently post high-quality content that's visually appealing, informative, and relevant to your target market. Utilize hashtags strategically to increase visibility and reach a wider audience. Don't forget to engage with your followers by responding to comments and messages promptly, and showing genuine interest in their inquiries or feedback.