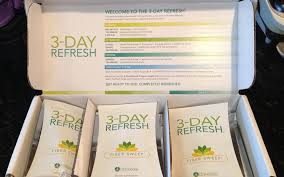 This program is only 3 days long.  I figured I could do anything for 3 days, right!?
The refresh is a fast, clean break.  A way to drop a few pounds in a hurry (in a healthy way) or break some bad habits.
The 3-day refresh consists of three daily shakes, a fiber drink, plenty of filtered water, plus a wide array of fresh fruits, vegetables and healthy fats throughout the day to keep your energy and metabolism going strong.
But for me, I was trying to find 3 days with not to much on my calendar.
My friend  Maria Paulerico is a coach with Beachbody, I love her instagrams she had been encouraging me to try the program.  There was a facebook group and everyone was uber encouraging. Everyone shares what they are eating and feeling. I found the facebook group really really helpful. It provide inspiration and some laughs.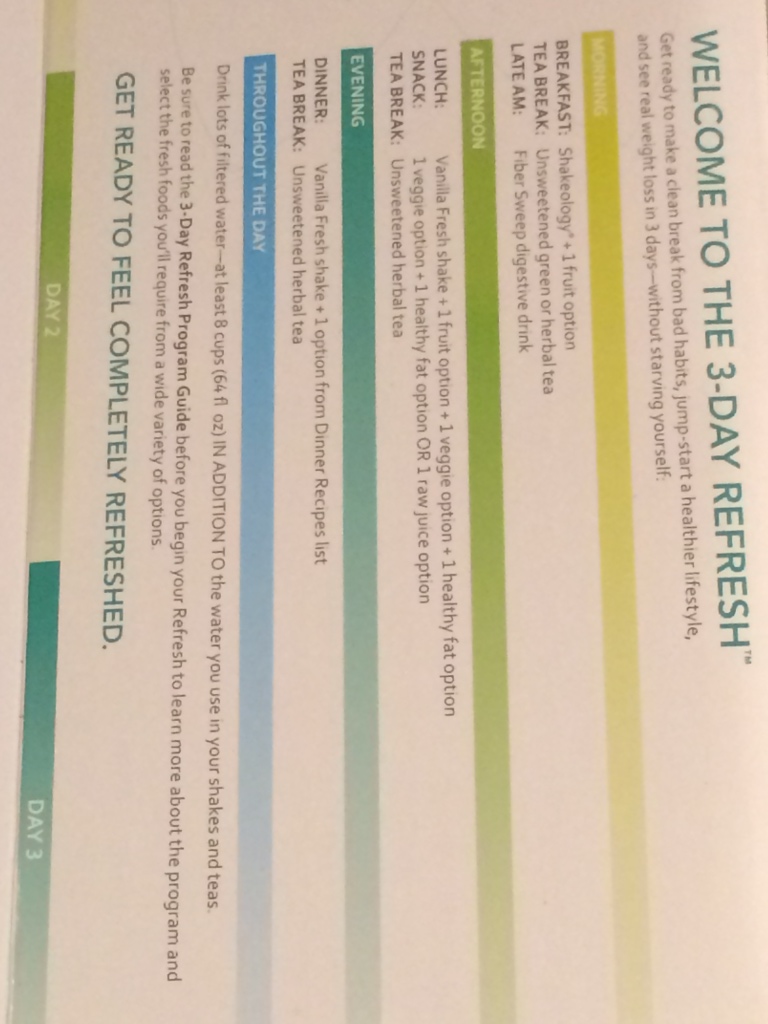 3-Day Refresh Nutrition Plan
Wake-up: You'll drink 8-12 oz of water.
Breakfast: Shakeology with a Fruit option (list in the book )(This was the best part)
Mid-Morning: Fiber Sweep (This was the worst part)
Lunch: Vanilla Fresh plus Fruit option. One Vegetable Option. One Healthy Fats Option. I choose Cucumbers, Hummus and 12 Strawberries
Afternoon Snack: Vegetable and Healthy Fat or Juice Option.  I stuck with the cucumber and hummus
Dinner: Vanilla Fresh. Dinner Recipe. I choose Kale and Pine Nuts
But there are many more choices. Check out some of the 3 Day Refresh Recipes.
I chose to eat the same things for each of the three days.   I was never hungry, It was easy to follow.  I could have done it longer. I wish I did it longer.   Nothing feels as good as losing weight and being in control
I lost 3.6lbs and 2 inches on my waist in only 3 Days
I would do it again.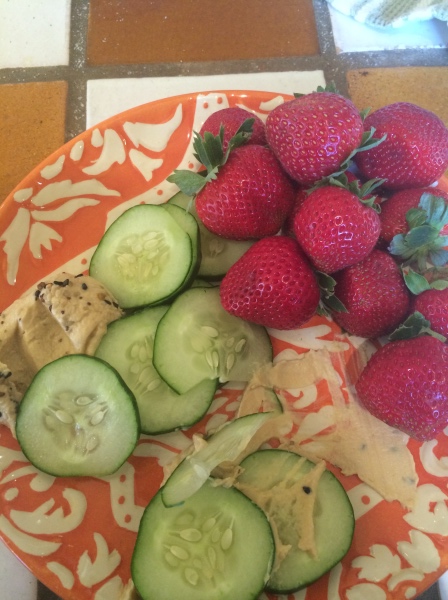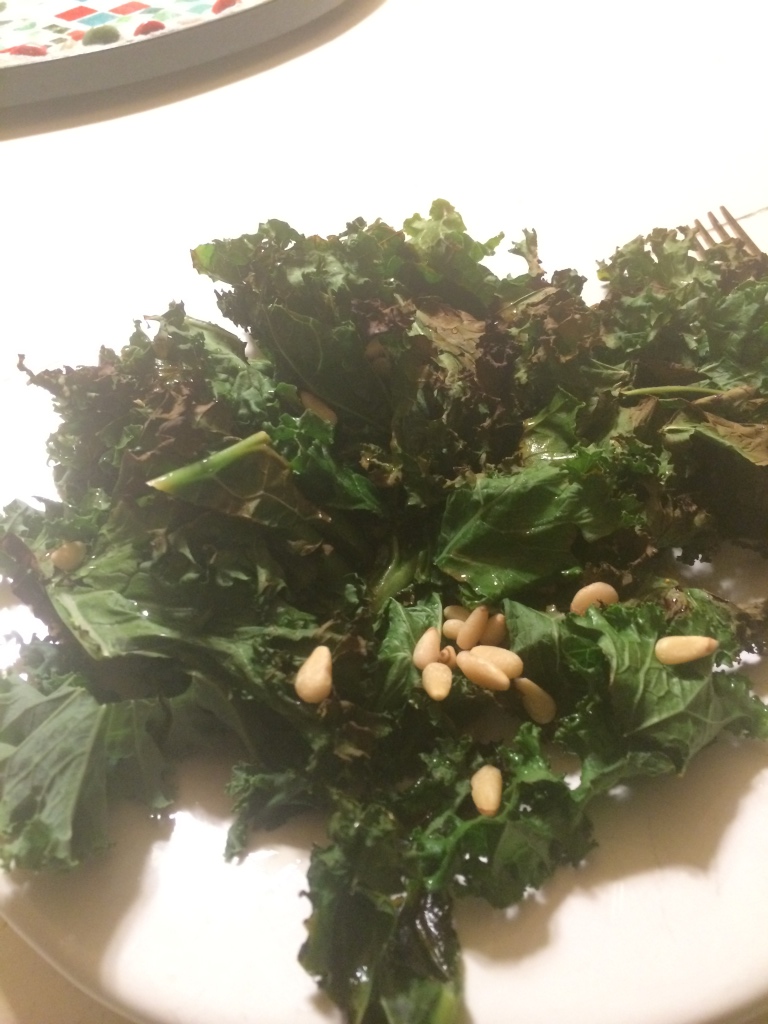 3-Day Refresh FAQ
How much weight will I lose on the 3-Day Refresh? You can lose 1 to 5 lbs.
Can I eat while on the 3-Day Refresh? Yes! You will get 3 shakes, 1 fiber drink, 6 healthy snacks and 1 dinner recipe each day.
What is the estimated daily calorie intake while on the 3-Day Refresh? The calories are approximately 900 calories per day. It's dependent on the meals selected.
Is the 3-Day Refresh Vegetarian or Vegan? Yes is it! To make it Vegan, be sure to use Vegan Shakeology.
Is the 3-Day Refresh Gluten Free? Yes is it! To make it Vegan, be sure to use Vegan Shakeology.
When is the best time to start the 3-Day Refresh? Choose three days that will work best for you and your schedule. You want to be able to stick with the program. Some people start on Friday so that they end on Sunday and can focus over the weekend. Others choose to do it during the week as to avoid temptations on the weekend. Choose the 3-day period that's best for you!
Can I exercise while doing the 3-Day Refresh? Mild to moderate exercise is recommended during the refresh. While you may be able to do a harder program, your body is working to clean your system. So, it is recommended that you not tax it with a strenuous program. Pregnancy pillows typically have a very unique shape. Some of them are J-shaped, and others are U-shaped or C-shaped. The shape of the pregnancy pillow you choose doesn't matter. Comfort is all that matters. Find the best pregnancy pillow at Pregily.com (#1 TOP Guide To Find Pregnancy Pillow) – it is a great source for pregnant women when trying to search for the best pillow for them. For more information please visit the site. Pregnancy pillows are great!
How often can I do the 3-Day Refresh? You can do the program as a kick-start to a healthy lifestyle. Some also choose to do it on a monthly basis as a tune-up. Think about it, you can lose up to 3 lbs with the program. So, if you do it monthly, you could lose over 30 lbs in a year.
Is Shakoelogy required to do the program? Yes. Shakeology is used for breakfast each day. Vegan formulas are recommended but the regular whey formula can be used if necessary.
Is coffee allowed on the program? It is recommended that coffee not be used with the program and that you use green tea or yerba mate. However, if you do choose to drink coffee, do not add milk, sugar or other unnatural ingredients. You can add stevia.
Can you do the 3-Day Refresh while pregnant or breastfeeding? I would not recommend doing this program while pregnant or breastfeeding since the calories are so low.
With three day refresh, you can expect to see a flatter stomach, reduce your cravings for carbs, sugars, chocolates, and I promise you your clothes will fit better.  If you are heading on vacation or have an event like a wedding or a beach date you will definitely want to do this before you go!
Maria was great with providing me with one-on-one attention even though I was in the private Facebook group for  accountability. If you'd like to consider doing this, which I highly recommend, then mention my name and visit www.fb.com/mariapaulercio and direct message her to start the conversation.  Maria is offering a special gift exclusive to my readers.  Her next group is December 1, 2014 and January 5, 2015.  She  also does  private coaching as her goal is to help you reach success.