Thinking of refreshing your Smile in 2014? Celebrity dentist Dr. Kenneth Magid of Advanced Dentistry of Westchester dishes on his top 5 tips to getting a brighter, whiter smile this January.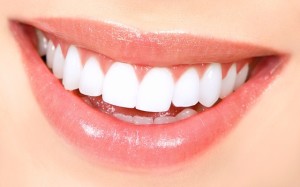 Dr. Ken Magid Shares Top 5 tips on getting a brighter, whiter smile in 2014
1) In-office bleaching such as Zoom Advanced is the most effective means for whitening.
2) Bleaching removes yellow, therefore it works great on teeth that are yellow or brown but does not work well on teeth that have aged gray.
3) Teeth that are bleached must be maintained to keep the white appearance.  That means periodically bleaching.
4) Toothpastes that are "whitening" can remove stain and deposits but do not bleach teeth.
5) During and immediately after bleaching teeth, be sure to avoid eating or drinking anything that will stain a white shirt for at least 24 hours.
About Dr. Kenneth Magid
Dr. Magid has practiced dentistry for over 40 years.  He is currently the Director of Pre Doctoral Laser Dentistry and Associate Clinical Professor at NYU College of Dentistry and is the Assistant Director of Honors Esthetics.  He has appeared on nationwide television and radio programs to discuss high tech and cosmetic dentistry including ABC and The New York Times. Dr. Magid lectures throughout the U.S. and Canada and is a contributor to many journals on topics including "Minimally Invasive" Dentistry, Laser Dentistry, Digital Radiography, Air-Abrasion dentistry, "21st Century Dentistry" and Cosmetic Dentistry. Dr. Magid received his dental degree from New York University College of Dentistry.