Dying for Fame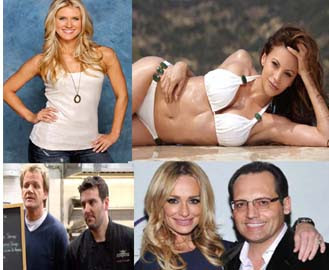 Do reality shows need to do a better job screening cast members? What kind of psychological help should they be providing to ensure their stars can deal with the bullying and stress that comes along with the newfound fame?
In 2007, Gordon Ramsay ripped apart struggling New Jersey chef Joseph Cerniglia on "Kitchen Nightmares," screaming: "Your business is about to (expletive) swim down the Hudson."
Three years later, Cerniglia jumped off the George Washington Bridge.
His shocking death was one of at least 21 reality-contestant suicides since 2004 – afflicting lesser-known programs such as "Storage Wars" as well as ratings mammoths like the "Bachelor" franchise, which has lost three former stars to suicide.
Insiders raise questions about the types of people attracted to these shows – and the screening process and support offered.
Dr. Richard Levak, a California-based personality expert who has worked on several reality shows, including "Survivor," says the spate of suicides among reality-TV stars boils down to a chicken-or-the-egg debate.
"Does [appearing on reality television] attract people with a higher rate of instability?" Levak asks. "Are people who are unstable more interested? Or do the vagaries of reality TV precipitate people killing themselves?"
Two weeks ago, "The Bachelor" Season 14 contestant Alexa "Lex" McAllister, 31, became the latest fatality when she overdosed on prescription pills. Gia Allemand, from the same season, hanged herself in 2013. Three years earlier, 35-year-old Julien Hug, a 2009 "Bachelorette" contestant, shot himself in the head.
The screening process for reality-show contestants typically starts with casting directors who "make sure [applicants] are emotionally stable enough," says Lisa Ganz, who owns a Manhattan casting company and has worked with shows "Hell's Kitchen" and "Nanny 911."
Once they get OK'd, nearly all candidates undergo a thorough background check, including an STD exam if they're on a romantic show like "The Bachelor," and a written and in-person psychological test.