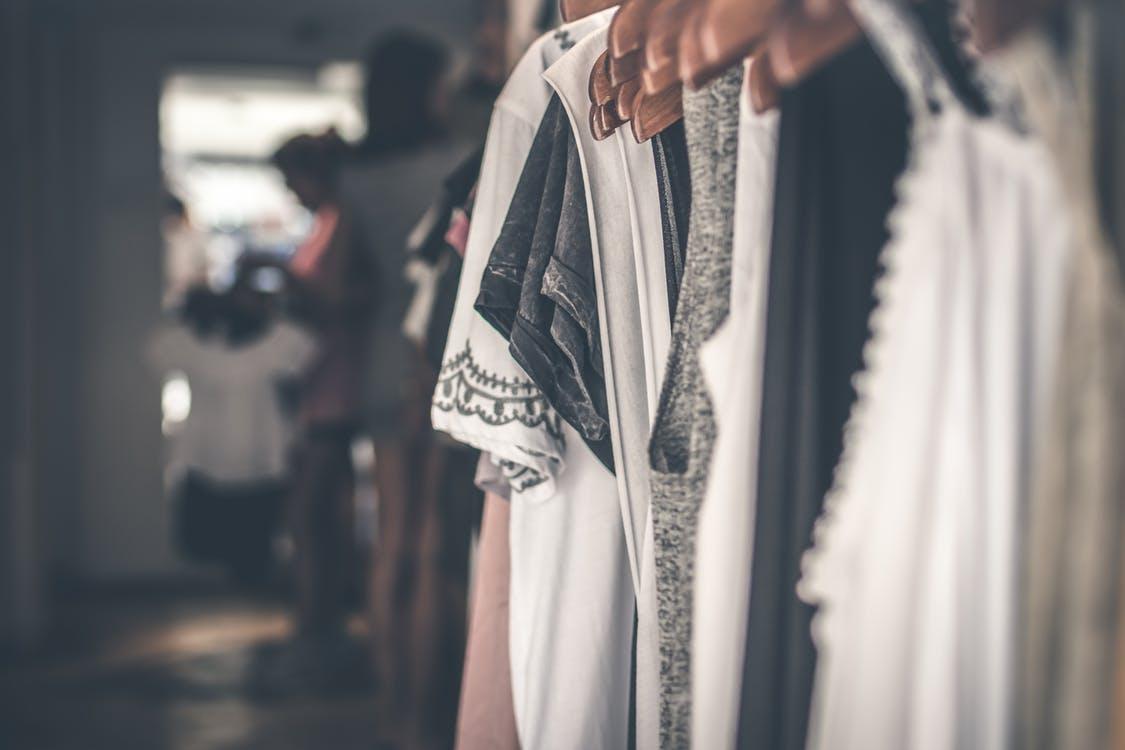 Who doesn't want to look attractive, jazzy, cool, and eye-catching? Dressing well is essential for the overall looks of women and men. It describes your personality, for example, you go to meet your in-laws for the very first time and you wear unmatchable clothes or untidy clothes, what do you expect then? Stop thinking or dreaming about your honeymoon because it's not happening after your basic dressing. You like it or not, but the manner you dress is a big amount of a first impression and make guaranteed that your attires are spotless. Always remember that the first impression is the last. When it comes to women they just love fashioning. Who doesn't? Everyone does right? Let's talk about the clothing sense of few women around you but first do you know what is meant by dressing sense? if no, then keep reading. A good dressing sense is someone's sense of taste in outfits or talent to mix the colors. Not everybody has it. Be creative and stylish with the choices you make while buying your clothes.
You all have a closet, don't you? In which you have all your favorite attires hanged but whenever you are invited to an occasion you stand in front of your wardrobe and yell "what to wear!?". Indeed you have all the attires for your occasion but still, a lack of good fashion sense will never let you win. But there is always a solution to every problem. This might help you arrange your closet and can help you to have a perfect wardrobe. These are some very collective dresses in women's wardrobe and they love using it over and over.
Leather jackets
Denim jackets
Jumpsuits
All these three are everyone's favorites because it adds such an attitude to any outfit you wear it with. It is super trendy and classy. It makes you look adamant and cool. Denim jackets are for a casual look. You can put it on any outfit to dress it down. Last but not least, jumpsuits. You can stretch your classic jumpsuit as much as possible and you can also style your jumpsuit to create lots of jumpsuit outfits.
DRESSES EVERY WOMAN MUST HAVE IN HER CLOSET.
If you talk about a closet, it refers to many accessories such as shoes, bags, hats, scarves etc.
But the supreme significant part of a wardrobe is clothing. Women should customize their wardrobe according to the planes or season. Some ubiquitous but classic dresses women must have in their closets, such as,
A LITTLE BLACK DRESS
LBD (little black dress) presents the perfect 10 part party dresses you need to wear on Christmas or any occasion. You can wear it at cocktail parties or evening weddings. There are many different styles to wear a little black dress such as,
It's fun, flirty, flattering yes, of course, it's in fashion.
It's cool, hot and everyone's favorite.
Wear, however you like it.
BOLD PRINT MAXI DRESS
It is a kind of dress you can wear in day to evening. The bright print maxi dress makes a statement. It is a summer outfit and is very flattering for all body types. Women love these bold maxi dresses because of their beautiful bright colors. You can wear them with denim jackets to make the look casual. Only tall women don't need to wear such dresses and if you heard something like this, then it's a myth. Floor-length wears look astonishing on every single woman out there.
WRAP DRESS
It is a perfect choice to wear wrap dresses at summer picnics, evening parties. You can wear this outfit in three or four different ways like, wear it with jeans or with leather jackets to make it look casual. It's an iconic piece. It is the perfect go-anywhere look
.A SEXY DRESS FOR A FIRST DATE OR CLUBBING
Every girl has been there like "you have a date tonight, what will you wear?" Women usually look for a date night dress well, and you can wear something stylish. You can wear a black turtleneck with black high waist skinny jeans. Women must have such attires in their wardrobe, for emergency purposes.
THE FLORAL DRESS
Women love fashioning and making additional looks out of one certain piece. You can style this floral dress in four different ways such as,
1. You can wear it with black tights and high heels and a simply adorable leather jacket.
2. Wear it with over the knee boots or with any see-through tights.
3. Wear a sweater over your floral dress with a belt to make it look cute.
4. Or you can wear a high neck underneath the floral dress with slacks.
CUTOUT DRESS
You can stitch your own strapless cutout dress for a perfect summer. A cutout twist waist maxi dress is amazing for the holiday season. It is one of the supreme popular fashions nowadays. You can show off your waist or bones wearing them.
A RED DRESS
A red dress makes you look stunning and makes you stand out in any gathering. You all know that a lady can't go unobserved by a man. No doubt, but every woman should own a red dress. Women can wear them with red lipstick to be noticed by all.
A WHITE LACE DRESS
This dress makes every woman feel sophisticated and girlish. Such dresses can be worn at parties or weddings. It's a must for all women to have this white lace dress in her wardrobe. These lace styles are uniquely stylish and elegantly stunning.
A FLOOR LENGTH EVENING GOWN
Every woman wants a floor-length gown for special occasions such as weddings. It's probably known as a formal dress that you can wear at any event. It's beautiful and stunning. No one dares to move their eyes off you. It makes women hotter and eye-catching.
A COZY EVERYDAY DRESS
A simple and comfortable dress is the choice for everyday wear. You can go for casual attire like trousers, t-shirts, you can wear them wherever you want, such as a university, college, and workplace. Make yourself comfy with such outfits.
CONCLUSION
The dressing is all that women do correctly. Women must have such kind of clothes in their wardrobes because it saves your time to select your attires for any special or formal happenings. These attires are not very expensive and are observable. These dresses might help you no matter if you are going to meet your in-laws or dating for the first time. Lastly, a perfect wardrobe is built by buying the things you love. You should keep very complementary dresses in it.